'Still in Shock': Teen Says 52-Year-Old Is Moving Into College Apartment
For many teenagers, turning 18 means the start of a life independent from their parents or guardians. Whether that means going to college or otherwise, it can be a big milestone for any teen.
One 18-year-old is facing a rather unconventional twist to her journey as she said she was recently informed that a new roommate moving into her college apartment is 52-years-old.
TikToker @thefelicitybost, whose first name is Felicity, shared a video revealing the news this week in a video that has now been viewed over 1 million times.
"I was just notified that I have a roommate moving in my college apartment TOMORROW THAT IS 52 YRS OLD," the TikToker wrote in text overlaid onto footage of herself with her hand over her mouth. "I'm 18."
According to Psychology Today the last stage of adolescence, trial independence, begins around the ages of 18-23. This stage involves the absence of parents to supervise or answer to.
"Now there is only the company of age-mates all enjoying an exhilarating sense of freedom to live away from home," wrote Carl E. Pickhardt.
Pickhardt went on to explain that young adults entering this stage will now have to address certain issues like compatibility, cooperation, and communication as they "face the complexity of sharing a living space with peers."
Pickhardt wrote that "[i]ncompatibility in roommate relationships is not a problem. It is a reality. The challenge is how to manage inevitable incompatibilities—some that can't be changed and some that can."
It's safe to say that Felicity did not anticipate that she and her new roommate would be particularly "compatible."
"I'm still in shock and can't get over it," she captioned the video.
Commenters shared mixed feelings about the situation with some completely understanding the woman's reaction and others calling her "ageist."
"[W]hy r ppl mad at u like?? [T]his is an incredibly uncomfortable situation and is not what anyone would imagine/want for their college experience!" one commenter wrote.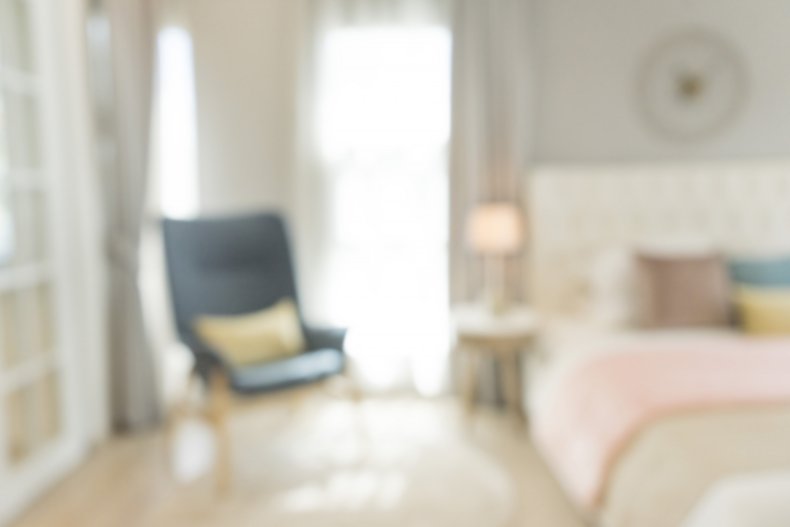 "This is a very valid concern. It's not 'ageist,'" wrote another.
Though other commenters shared much less sympathetic responses.
"[G]ood, it sounds like you could really use the help maturing and being more accepting. [P]erhaps your school saw this need and that's why they paired you," one person wrote.
"Just in: people go to college to actually go to college. Get over yourself," another person wrote which Felicity responded directly to.
"[S]hes. Not. In.College. Stop commenting on people's videos you know nothing about," Felicity wrote.
In a pinned comment, Felicity wrote that she has nothing against "people of that age at all."
"I just feel uncomfortable having a roommate that's old enough to be my grandmother," she said.
Newsweek contacted Felicity for comment.