A Short History of Biden VP Kamala Harris' Record on Criminal Justice
Presumptive Democratic presidential nominee Joe Biden announced Kamala Harris, a California senator who has a decades-long background in criminal justice, as his running mate.
Harris began serving in the Senate in 2017 and was one of Biden's opponents for the 2020 presidential nomination before suspending her campaign last December. Part of her candidacy included vows to reform the country's criminal justice system, which her campaign website said is "deeply flawed" and "infected with bias."
Harris started her career in criminal justice after completing her law degree at University of California Hastings College of the Law in San Francisco. She began by working in the Alameda County District Attorney's Office, where she prosecuted homicide, robbery and child sexual assault cases before becoming the district attorney for San Francisco. She later ascended to the California attorney general's office, becoming the first Black woman to do so. She led the office from 2011 until she took her seat in the Senate.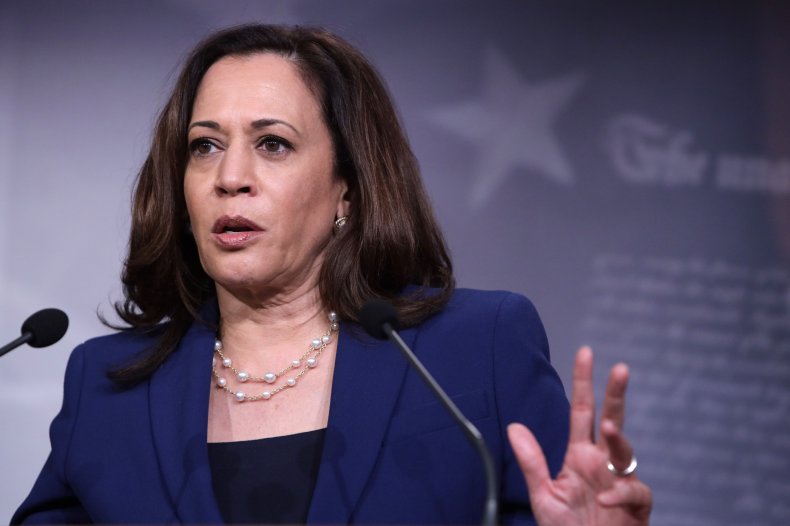 Harris started launching strategies for criminal justice reform while serving as the district attorney in San Francisco. In 2005, she launched a program called "Back on Track" that aspired to help young adults facing first-time drug charges avoid reoffending through enrolling in school full-time and finding jobs. According to a review published in 2009 by the U.S. Department of Justice's Bureau of Justice Assistance, less than 10 percent of the individuals enrolled in the program reoffended during a two-year stretch.
Once Harris became her state's attorney general, she oversaw the launch of the first statewide body camera program in the country, though she did not support later legislation that proposed requiring all officers within the state to wear the cameras.
While Harris was running for president, she faced criticism for what The Appeal described as a middling approach to criminal justice. Though Harris identified herself as a "progressive prosecutor," The New York Times wrote earlier this month about how her record in criminal justice was often at odds with the reform her campaign said it wanted to achieve.
Harris shared her criminal justice reform plan with the public in a Medium post last September. Among the goals she listed were ending mass incarceration, investing in programs aimed at reducing crime, legalizing marijuana, making changes to the criminal justice system's "sentencing schemes, stopping private prison use and encouraging prisoners' rehabilitation, the last of which was a callback to her earlier "Back on Track" program.
Biden's decision to pick a running mate with decades of experience in criminal justice comes at a time when the country has for months been calling upon local, state and federal leaders to make significant changes to the country's criminal justice system. After the death of George Floyd, a Black man who died while in police custody in late May, American protesters around the U.S. have said it is time for politicians and law enforcement to expel systemic racism from police departments and government institutions. Months after suspending her campaign, Harris supported these calls for reform by leading legislative efforts in Congress to boost transparency within police departments and reform officers' training, as well as the policies they follow.
With protests continuing in many parts of the country and the coronavirus pandemic still existing as a prominent threat, it is unknown what the Biden-Harris ticket's priorities will be if they win the election in November.
Newsweek reached out to Harris' office for comment but did not receive a response in time for publication.