Shot Fired From Inside Car as Adults Smoke Weed Kills 4-Year-Old in Back: Police
A 4-year-old boy died sitting in the back seat of a car when a gun went off inside the vehicle as adults smoked marijuana in the front seat, according to local police.
Police responded to the car parked in Bridge City, Louisiana—a suburb of New Orleans—at about 10:45 p.m. Saturday after receiving a report of the shooting, the Jefferson Parish Sheriff's Office wrote in a statement.
When officers arrived at the scene, they found the child suffering from a gunshot wound. He was taken to a hospital, but ultimately died of his injuries, the statement said.
Police believe the shooting occurred while he sat inside the vehicle with a younger sibling and two adults, who were smoking, the statement said. A shot was fired inside the vehicle, which fatally struck the boy.
It is unknown who fired the shot, but police do not believe the shooting was intentional or self-inflicted, the statement said. Police have not released the identity of the child or adults or indicated whether any charges have been filed against them.
The relationship between the child and the adults was not known Saturday afternoon.
The sheriff's office reminded residents to use caution with guns.
"Part of responsible gun ownership is securing firearms at all times. Firearms should never be left unattended in vehicles or in the reach of children. Firearms should be stored unloaded and locked with a gun lock when possible," the statement said.
Newsweek reached out to the Jefferson Parish Sheriff's Office for comment Sunday afternoon, but did not hear back by publication. This story will be updated with any response.
The boy is the latest child to be killed in apparent accidental shootings in recent months. About eight children or teenagers are unintentionally shot by a gun that had been improperly stored or used each day, according to the nonprofit Brady, which fights gun violence.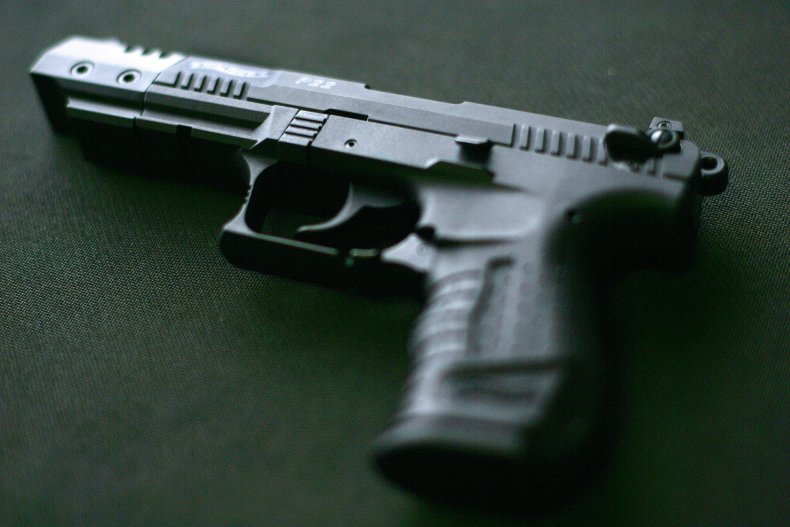 On Christmas Eve, a 2-year-old died after accidentally discharging a gun he was handling in Independence, Missouri. A neighbor told local news that she was devastated but "not surprised" by the shooting because she had previously called the police about the home.
On Thanksgiving, a 5-year-old girl died after her 3-year-old cousin gained access to a gun that belonged to the latter's father. Police said the unidentified toddler "located an unsecured firearm and fired the weapon, striking the victim."
Nationwide Children's Hospital urges parents who have guns in the home to keep them unloaded, locked and out of the reach of children. They also recommend using safety devices and to keep keys hidden from children.