Should Americans Fear Layoffs as Tech Firings Continue?
A flurry of layoffs at some of the biggest tech companies is causing economic trepidation, but employees in non-tech sectors should remain viable.
Tens of thousands of layoffs at companies including Meta, Amazon and Cisco are being attributed to rising interest rates, fears of a recession, and Americans reverting back to a pre-pandemic lifestyle.
In an analyst note sent Thursday and reported by CBC, Morgan Stanley analysts say they don't view all these layoffs as a "harbinger of changes" for the broader labor market.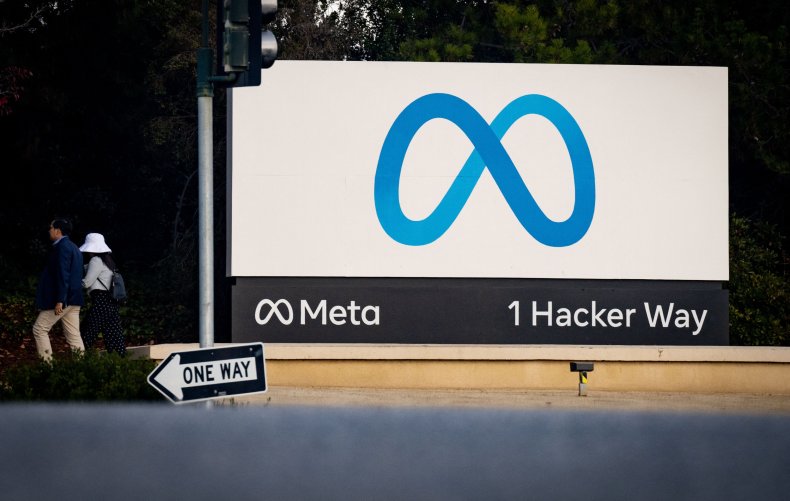 Analysts said tech layoffs since December 2021 "only sum 187,000 [...] a sizable number for the sector [but] barely more than 0.1% of total US payrolls." As hiring became more aggressive at tech and tech-adjacent companies, payrolls rose "sharply above [their] pre-pandemic level[s]."
However, Morgan Stanley does anticipate a "sharp" drop-off in employment growth due to consumer demand drops triggered by increased Federal Reserve rates.
That doesn't mean non-tech employees are at greater risk, though. The analysts said, "the [U.S.] economy at large remains short-staffed."
A 2023 economic outlook by J.P. Morgan published November 16 and shared with Newsweek predicts a mild recession will come next year.
"Even with a modest slowdown and with firms hoarding labor, we think the economy could shed over a million jobs," the outlook says. "Inflation should moderate with a softer labor market, stronger dollar, and unwinding of pandemic distortions."
The Fed should ease up on policy by early 2024, it added, alluding to falling inflation and an unemployment rate rising towards 5 percent.
On November 9, Meta CEO Mark Zuckerberg announced a 13 percent reduction in staffing, resulting in over 11,000 layoffs. He said cuts in discretionary spending and an extension of a hiring freeze is intentional "to become a leaner and more efficient company."
Zuckerberg said that a surge of e-commerce at the beginning of COVID-19 led to outsized revenue growth, which he and others thought would "be a permanent acceleration" that would have continued after the pandemic's end.
"Unfortunately, this did not play out the way I expected," he said. "Not only has online commerce returned to prior trends, but the macroeconomic downturn, increased competition, and ads signal loss have caused our revenue to be much lower than I'd expected. I got this wrong, and I take responsibility for that."
Meta's stock plunged in October, dropping 23 percent.
Amazon is planning to cut 3 percent of its staff, or approximately 10,000 jobs.
The BBC reported that Amazon employees reported their imminent layoffs in various LinkedIn posts, including some employees who expressed worry due to expiring visas, presenting limited time to find new jobs.
Brad Glasser, a spokesperson for Amazon, told Newsweek that the company has not yet confirmed a number.
He referred to an update provided Thursday by Amazon CEO Andy Jassy, who said "without a doubt" that these layoff decisions have been the most difficult.
"We haven't concluded yet exactly how many other roles will be impacted (we know that there will be reductions in our Stores and PXT organizations), but each leader will communicate to their respective teams when we have the details nailed down," Jassy wrote. "And, as has been the case this week, we will prioritize communicating directly with impacted employees before making broad public or internal announcements."
Layoffs at Amazon, as well as at companies like Microsoft, Twitter and brokerage and listing site Redfin, are having regional effects. The Seattle Times reported that Meta is cutting 726 positions in Seattle alone.
However, layoffs at massive companies like Amazon—home to 75,000 employees from the Seattle area in 2021, up from 53,500 in 2019—show how numbers can seem small "in relation to what has become the company's gargantuan size, and its rapid growth," said Jacob Vigdor, an economist with the University of Washington Evans School of Public Policy.
San Jose-headquartered telecommunications technology company Cisco Systems confirmed to the Silicon Valley Business Journal it will cut about 5 percent of its staff, or over 4,000 employees. A July 2022 SEC filing showed that Cisco employed 83,300 people.
Roku is cutting 7 percent of its staff, reports Yahoo Finance, equating to some 200 employees.
Updated 11/18/22, 1:53 p.m. ET: This story was updated with comment from Amazon.