Elite is holding on to its top spot in the Netflix Top 10, several weeks after Season 4 dropped on the streaming platform. The past 32 episodes have followed the lives of students at a prestigious Spanish private school called Las Encinas, but this is no ordinary teen drama.
Each season has dealt with a different murder, with the latest victim a seedy local businessman who attacked Ari (played by Carla Díaz) and had been sexually abusing Mencía (Martina Cariddi).
Outside the murder mystery storylines, the show touches on issues such as sexuality, social class, sexual abuse and drug addiction—and has been praised for its progressive approach and diverse choices.
Elite will be returning for Season 5 and filming is underway in Spain. An official release date has not been confirmed but, judging by the show's previous seasons, new episodes could arrive in mid-2022.
In the meantime, there are plenty of other dramas to get stuck into. Newsweek has listed a top five for Elite fans below.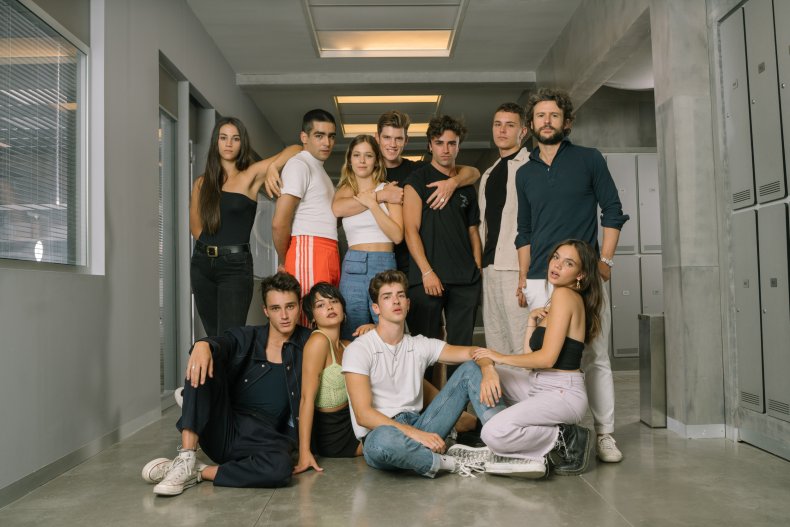 Shows to watch if you like 'Elite'
1. 'Gossip Girl'
Pop culture phenomenon Gossip Girl follows the rich kids of New York's Upper East Side, who attend a private school called Constance Billard.
While there is very little murder in the show, there is plenty of drama. The teens are being followed by an anonymous blogger, "Gossip Girl", who exposes their deepest secrets, causing absolute chaos in their lives.
The show, based on Cecily von Ziegesar's books, is available to stream on Netflix now and stars Blake Lively and Leighton Meester.
Nine years after Gossip Girl ended, HBO Max has made a reboot with a brand new cast and story, set in the present day.
The first episode is available to stream now and episodes will drop every Thursday.
2. 'Money Heist'
If you like Spanish dramas, you will not want to miss Money Heist (La Casa de Papel) on Netflix.
The show is entering its fifth and final season, which will drop on Netflix on Friday, September 3.
Money Heist has won several awards, including best drama series at the 46th International Emmys.
The crime drama is told from the perspective of robber Tokyo (Úrsula Corberó). Although the plots revolve around the preparation of large heists at the Royal Mint of Spain and the Bank of Spain, the drama is fueled by the show's complex characters and their relationships.
Viewers can expect plenty of tension, drama, sex, fights, love and tears throughout its five seasons.
Money Heist is available to stream on Netflix now.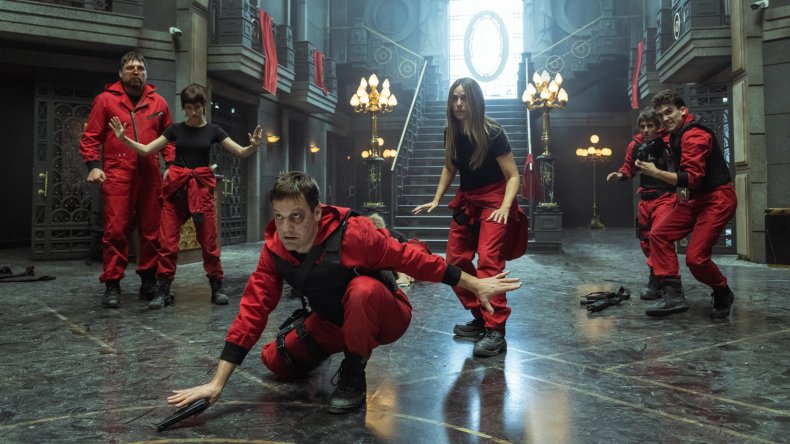 3. 'Euphoria'
Euphoria is the award-winning American teen drama created by Sam Levinson for HBO and loosely based on an Israeli show.
It stars Zendaya as Rue Bennett, a recovering teenage drug addict who is trying to find her place in the world.
As well as focusing on drugs and addiction, the show follows Rue and her friends through their experiences of sex, friendships, love and trauma—or, as the official synopsis puts it, "as they navigate the darker side of teenage life in America in the age of social media."
If you like Euphoria, there is some good news. Season 2 is on its way to HBO soon.
4. 'Sex Education'
Sex Education is a hilarious British comedy-drama on Netflix.
It follows Otis (Asa Butterfield), a sexually inexperienced and insecure teenager whose mother, Dr. Jean Milburn (Gillian Anderson), is a sex therapist.
The award-winning show has tackled abortion, race, homophobia, female pleasure, sexual assault and sexuality, to name just a few topics, and is somewhat lighter than Elite.
Aimee Lou Wood, who plays ditzy Aimee, won the Bafta TV award for best female comedy performance earlier this year while Ncuti Gatwa, who plays Otis' gay best friend Eric, won best TV actor at the 2020 Scottish Baftas.
Season 3 will drop on Friday, September 17, on Netflix.
5. 'Pretty Little Liars'
Pretty Little Liars is an American mystery thriller based on the novel of the same name by Sara Shepard.
Something like Elite with a hint of Gossip Girl, it follows four teenage girls whose world falls apart when their friend Alison is found dead. One year later, they begin to receive messages from a mysterious person named "A."
The series aired from 2010 until 2017 on Freeform and became a worldwide hit. Pretty Little Liars starred Troian Bellisario, Ashley Benson, Lucy Hale, Shay Mitchell and Sasha Pieterse as the girls.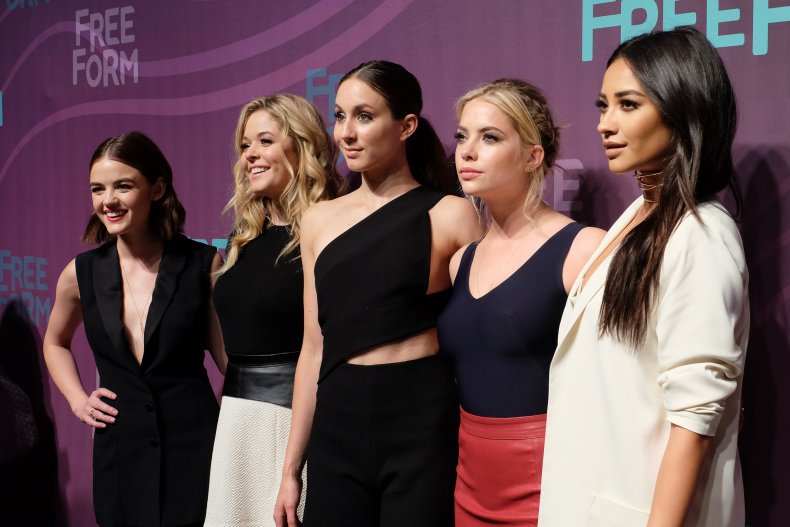 It spawned spinoffs including PLL: The Perfectionists and Ravenswood.
The original show is available to watch on HBO Max—which has also announced a reboot called Pretty Little Liars: Original Sin.
Elite Seasons 1 to 4 are streaming on Netflix now.