How to Claim Travel Vouchers as Sicily Offers Discounted Vacations for Tourists Visiting Post-Coronavirus
Sicily will pay half the cost of flights and for one of every three nights stayed at a hotel if travels visit later this year, as the Italian island hopes to tempt tourists to visit once the coronavirus pandemic ends. As well as partly covering the cost of flights and accommodation, Sicily will also cover tickets for museums and archaeological sites, according to The Times of London.
Due to the novel coronavirus pandemic, no tourism on the island over the past couple of months has meant that Sicily lost $1.09 billion in revenue, since Italy entered lockdown on March 10. But Sicily is keen to encourage tourists to visit and is investing more $50 million in the scheme.
Italy's lockdown will end on May 4, but will maintain strict social distancing measures. From Monday, Italians will be able to use parks and travel within their area of residence. Funerals will be permitted, but limited to 15 people, and should be held outdoors.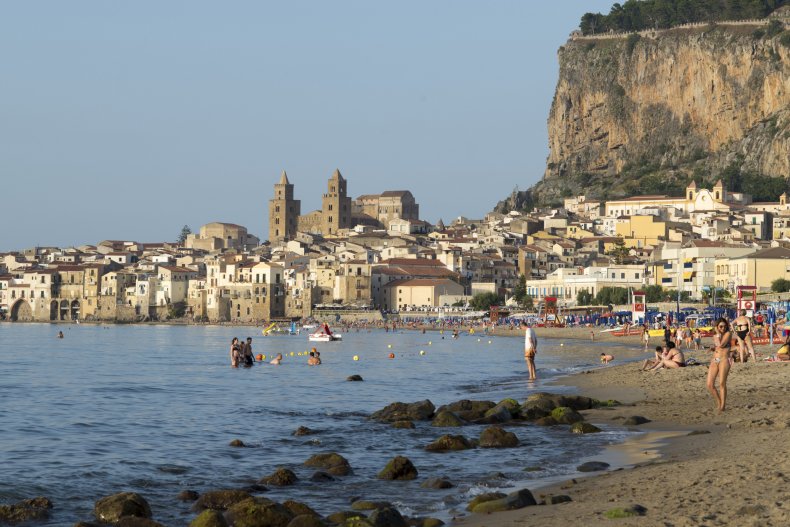 Some construction companies, wholesalers, and manufacturers will reopen, and bars and restaurants will be allowed to offer takeout.
Two weeks later, on May 18, retail stores and museums can begin reopening and sports teams will be allowed to hold group training.
The restrictions will be lifted gradually. On June 1, hairdressers, beauty salons and barbershops will be allowed to reopen and restaurants will be allowed to resume dine-in service, though residents will still be expected to wear face masks and avoid large gatherings.
Eventually, once Italy reopens its borders, vouchers for a discounted trip to Sicily will be made available, and anyone interested in visiting can claim a voucher for discounted flights, hotels, and museum tickets on the official Sicily website.
Italy has been badly affected by the coronavirus pandemic with more than 200,000 confirmed cases and more than 27,000 deaths, according to Johns Hopkins University.
On Tuesday, Sicily announced that since the start of the outbreak, 73,008 tests have been carried out, with 2,358 more people tested yesterday. Of 68,729 tests, 3,120 people had tested positive, which is 35 more than the day previously. While 2,143 people are still infected, up 20 from yesterday, 745 have healed and 232 people have died.
Of the current 2,143 people tested positive with the coronavirus, 462 patients are hospitalized, which is 13 fewer than the day previously, and 34 of the patients are in intensive care. The other 1,681 are in self-isolation at home.