Simone Biles Says She's 'Proud of Myself' After Achieving Olympics Beam Bronze
Simone Biles has said she is "proud" of herself after winning bronze on the balance beam at the Tokyo Olympics.
Speaking after her bronze in the women's beam final, the Team USA gymnast said: I didn't expect a medal today, I just wanted to go out there for me and that's what I did.
"I was proud of myself just to go out there after what I've been through."
The 24-year-old gymnast scored 14.000 on the balance beam to finish third after withdrawing from a number of events at this year's Games due to problems with the twisties and for mental health reasons.
However, on Monday, Team USA announced that the gymnast would take part in one more event—the beam. Biles previously won bronze on the apparatus in Rio in 2016.
"I'm pretty happy. I wasn't expecting to medal. I just came out here and tried to do a good beam set," Biles said in a press conference following her third-place win today. "To have these two next to me. I think they did absolutely amazing. I watched them train so hard so they are definitely deserving of one and two."
She continued" "Just to have one more opportunity to compete at the Olympics is amazing."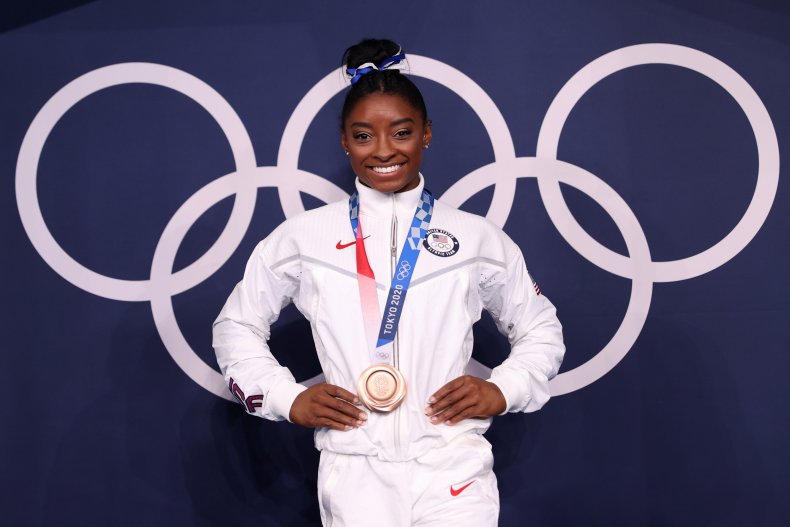 Biles admitted that she did not expect to win a medal today following a difficult week.
"It's been a very long week, a very long five years," Biles told press. "I didn't expect to medal today, I just wanted to go out and do it for me, and that's what I did."
She added: "It definitely feels more special, this bronze, than the balance beam bronze at Rio. I will cherish it for a long time."
Speaking about withdrawing from four out of five events this Olympic Games, Biles confessed that it "sucked."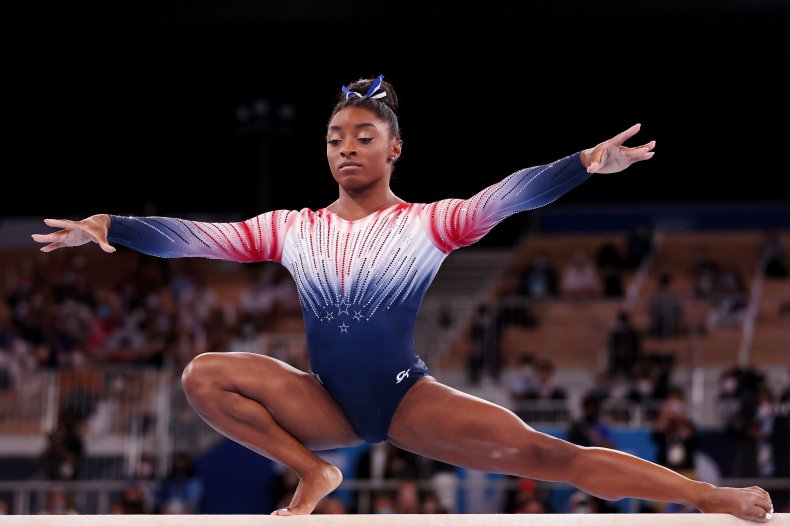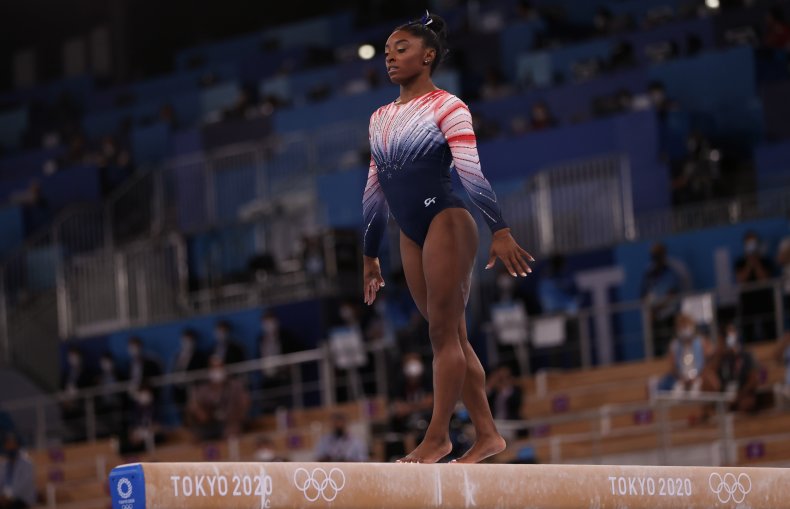 "I think it should be talked about a lot more, especially with athletes, because I know some of us are going through the same things and we're always told to push through it," she said. "But we're all a little bit older now and we can kind of speak for ourselves. At the end of the day, we're not just entertainment, we're humans and there are things going on behind the scenes that we're also trying to juggle with as well on top of sports."
She continued: "I honestly wasn't even expecting to medal on beam. I just was trying to go out there and hit a good beam set and compete one more time at this Olympic games because I qualified for all five finals, but then I pulled out. So it just sucked. But I was excited to be in the stands and cheering for all of Team USA."