Simone Biles arrives at the Tokyo 2020 Olympics looking to write another chapter of her already historic career.
Already the most decorated gymnast in history, in her final Olympic Games Biles is looking to become the first woman to win back-to-back gold medals in the individual all-around event since Věra Čáslavská of Czechoslovakia achieved the feat at the 1964 Games in Tokyo and the 1968 Olympics in Mexico City.
Should Biles win the gold medal in all the five events she will be competing in—four individual events plus the team competition—she will bring her Olympic gold medal tally to nine, one more than the all-time record for a U.S. female athlete, currently held by former swimmer Jenny Thompson.
With nine Olympic golds, Biles would also equal the all-time record for gold medals by a female Olympian, which is currently held by former Soviet Union great Larisa Latynina. While Michael Phelps won eight gold medals in the same Olympics, no female U.S. Olympian has ever claimed gold medals at a single Games.
Here's all you need to know about one of Team USA's brightest stars.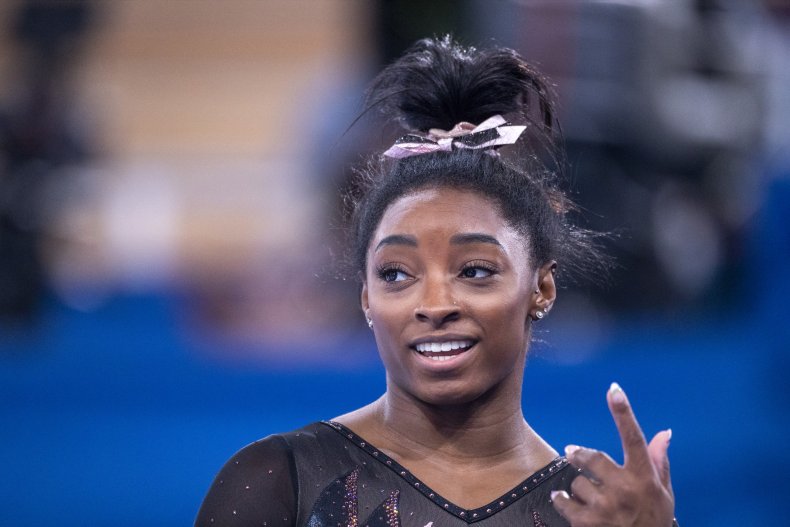 Simone Biles record
The most decorated gymnast in history, the 24-year-old has won four Olympic gold medals and 19 world titles over the course of her stellar career. The Ohio native also has a bronze medal from the 2016 Rio Olympics, and three silver and three bronze medals from her five world championships appearances.
To put her dominance into context, Biles hasn't lost a competition since the middle of 2013. In a sport where the margins are often wafer-thin and in the region of tenths if not hundredths of a point, she has often finished a full point or more clear of her rivals.
Biles has also made a habit of repeatedly pushing what's possible by a female gymnast and has four routines named after her—the Biles 6.4 on the vault, the Biles H on the balance beam and the Biles I and the Biles II, which are both floor exercises.
At the U.S. Classic in Indianapolis at the end of May, Biles became the first woman in history to execute the Yurchenko double pike vault.
Named after former Russian gymnast Natalia Yurchenko, who pioneered the roundoff-back-handspring approach to the vault, the move had never been attempted in a competition by a woman until Biles pulled it off.
Simone Biles sponsors
Quantifying the amount U.S. athletes make is notoriously difficult, as the amount they can take home can vary depending on the contribution of national governing bodies under the U.S. Olympic and Paralympic Committee (USOPC) program.
Should she match her haul of medals of four gold and a bronze medal from five years ago, Biles could make over $100,000 in medal bonuses alone in Tokyo.
According to the USOPC website, U.S. Olympians will earn $37,500 for each gold medal at the 2020 Olympics, $22,500 for a silver medal and $15,000 for a bronze medal.
The figures represent a 50 percent increase from the 2016 Olympics.
As one of the most popular athletes in the U.S., Biles has signed lucrative endorsement deals with several high-profile including Hershey's and Kellogg's and clothing brand Athleta.
Biles signed with the latter in April, after choosing to end its long-standing relationship with Nike over the swoosh brand's treatment of pregnant women.
"I think they stand for everything that I stand for," she said of Athleta to The Wall Street Journal. Athleta will also sponsor an all-female gymnastic tour Biles has organized, which will take place across the U.S. following the Olympics.
Simone Biles boyfriend
In August 2020, Biles revealed she was dating Houston Texans safety Jonathan Owens with post on Instagram. Owens, 26, played college football at Missouri Western and went undrafted in the 2018 NFL Draft, before signing for the Arizona Cardinals in the summer of 2018.
He spent the entirety of his first NFL season on injured reserve and was waved by the Cardinals in August 2019, before signing for the Houston Texans practice squad the following month.
After being waved and re-signed to the practice squad twice, Owens was eventually elevated to the Texans' first team roster for Houston games against the Jacksonville Jaguars and Tennessee Titans in Week 5 and Week 6 last season and was subsequently signed to the active roster in December 2020.
A month before Biles announced she was dating Owens, she disclosed in an interview with Vogue that she had broken up with gymnast Stacey Ervin Jr. in March 2020, ending a relationship that had spanned almost three years.
"It's hard being young and having that long of a relationship and then ending it," she told Vogue. "But it was for the best."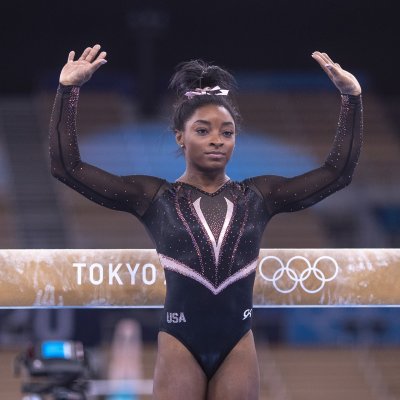 Uncommon Knowledge
Newsweek is committed to challenging conventional wisdom and finding connections in the search for common ground.
Newsweek is committed to challenging conventional wisdom and finding connections in the search for common ground.
About the writer
Dan Cancian is currently a reporter for Newsweek based in London, England. Prior to joining Newsweek in January 2018, he was a news and business reporter at International Business Times UK. Dan has also written for The Guardian and The Observer.