Simone Biles Makes Dramatic Return for Olympics Beam Final
Simone Biles will compete in one more Olympic event this week following the gymnast's decision to withdraw from most games as both part of Team USA and as an individual.
The 24-year-old will be competing in the beam final on Tuesday at the Tokyo Olympics.
"We are so excited to confirm that you will see two U.S. athletes in the balance beam final tomorrow - Suni Lee AND Simone Biles!! Can't wait to watch you both!" USA Gymnastics tweeted on Monday morning.
The four-time Olympic champion had already withdrawn from the women's team final and individual all-around final to focus on her mental health.
She also withdrew from Sunday's vault and uneven bars finals after opening up about her experience with the twisties—a debilitating occurrence that affects gymnasts' spatial awareness.
Biles won bronze on the beam at the Rio Games in 2016.
Individual all-around gold medalist Suni Lee is also due to compete in the apparatus final.
Biles had her lowest vault score in the Olympics in the opening rotation before withdrawing from the team final on July 26.
Speaking afterward, she said: "After the performance I did, I just didn't want to go on. I have to focus on my mental health. I just think mental health is more prevalent in sports right now.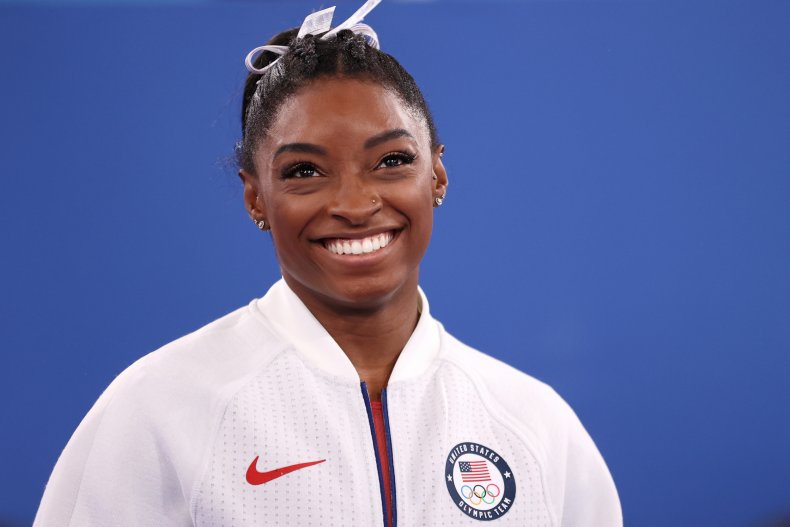 "We have to protect our minds and our bodies and not just go out and do what the world wants us to do.
"I don't trust myself as much any more. Maybe it's getting older. There were a couple of days when everybody tweets you and you feel the weight of the world.
"We're not just athletes. We're people at the end of the day and sometimes you just have to step back."
Speaking about how the twisties have affected her performance, Biles took to Instagram to explain the situation to fans on Friday.
"It's never transferred to bars and beam before," Biles said of the twisties on Instagram on Friday morning.
"It strictly likes floor and vault, go figure, the scariest two."
She added: "But this time it's literally on every event, which sucks really bad."
Biles described the twisties as "honestly petrifying" and added: "Trying to do a skill but not having your mind and body in sync. 10/10 do not recommend."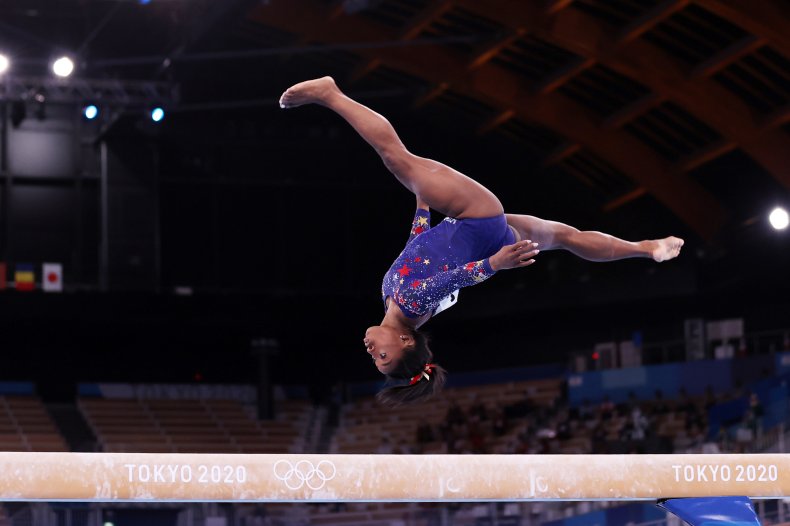 "Literally cannot tell up from down," she wrote. "It's the craziest feeling ever. Not having an inch of control over your own body.
"What's even scarier, is since I have no idea where I am in the air, I also have NO idea how I'm going to land. Or what I'm going to land on. Head/hands/feet/back..."
Biles already has a skill on the balance beam named after her—the "Biles" dismount.
The skill is a double-twisting double back somersault but it is unclear if she will perform it due to her issues with twisting at this Olympics.