'The Simpsons' is Ending, Claims Theme Music Composer
Is it nearly time for Homer Simpson's last "D'oh?" The Simpsons could be coming to an end, according to the animated hit's theme music composer Danny Elfman.
"From what I've heard, it is coming to an end…I don't know for a fact, but I've heard that it will be in its last year," Elfman told the website Joe.ie.
The Simpsons is currently in its 31st season on Fox and was renewed in February for a record-setting 32nd season due to air in the 2020-21 television season. If Elfman is right, that means the show could go off air in two years.
A Fox publicist could not immediately be reached for comment.
The hit animated sitcom already holds the record for the longest-running scripted primetime show in U.S. television history with 31 seasons and 670 episodes aired to date. By the end of Season 32, it will extend that lead with 32 seasons and 713 episodes under its belt.
In the interview with Joe.ie, Elfman admitted that The Simpsons' longevity has far exceeded his expectations of the show.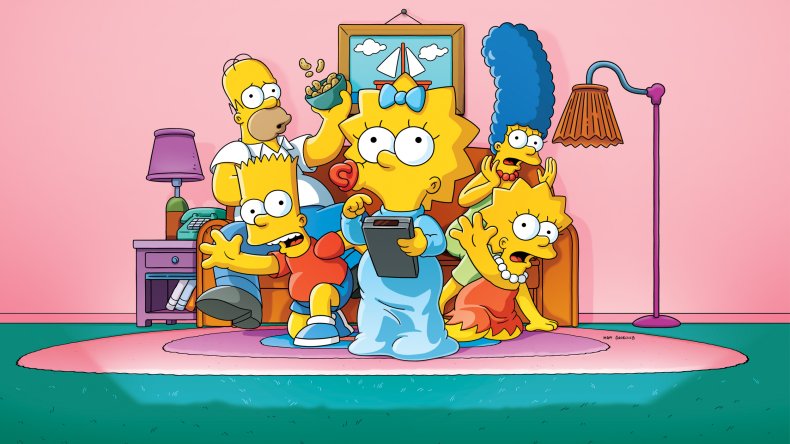 "All I can say is that I'm so flabbergasted and amazed that it has lasted as long as it did," said Elfman. "So, you have to realize, when I scored The Simpsons, I wrote this crazy piece of music, and I expected no-one would hear it, because I really did not think the show had a chance in hell."
Elfman added: "Really, I expected it would run for three episodes and get canceled, and that would be that, because it was so weird at the time, and I just didn't think it had a chance. So believe me, that is one of the truly big surprises in my life."
The Simpsons has not only spawned over 30 seasons of episodes but a blockbuster movie, too. The Simpsons Movie, released by 20th Century Fox in 2007, grossed $527 million worldwide and was the eighth highest-grossing movie of 2007 globally.
The current 31st season of The Simpsons is the last to feature the voice of actor Russi Taylor, who died in July and has voiced popular Springfield characters such as Martin Prince and twins Sherri and Terri from the very first season in 1989. She was also the voice of Disney's Minnie Mouse from 1987 until her death.
The Simpsons executive producer Al Jean tweeted in July: "Deeply saddened to learn of the passing of Russi Taylor a true delight to work with."
Following Disney's acquisition of 21st Century Fox assets in 2018, The Simpsons is now part of the Disney umbrella with other rich American entertainment franchises such as Star Wars, Frozen and the Marvel Cinematic Universe.
In November, all 30 previous seasons of The Simpsons were made available for streaming on Disney+, Disney's new video-on-demand service.