Sinkhole Swallows London Car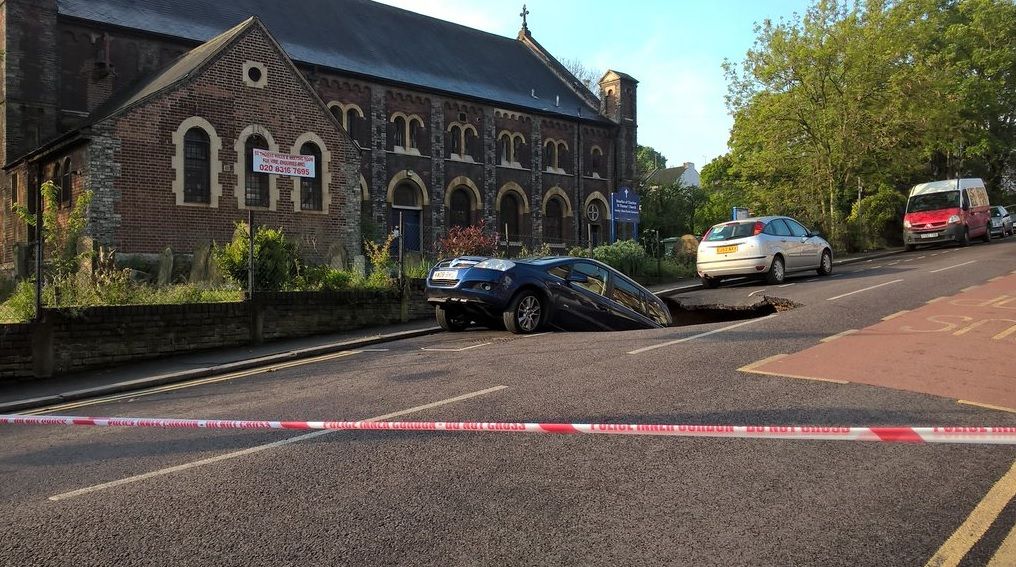 A sinkhole has swallowed an estate car in South East London. The dark blue vehicle fell into the hole at around 3.23 a.m in Woodland Terrace, Greenwich.
The car was left on the road by Ghazi Hassan, who was visiting his brother on Wednesday night.
Hassan's brother, Abdul Ahmadzai said he "woke up very surprised" by the sight.
"The police were here about 4am so I came outside and saw the car—they said it was in a hole," he said. "I thought "There's nothing I can do" and went back to sleep."
Police have cordoned off the area around the sinkhole in Greenwich. Nobody was injured as a result of the ground giving way and local authorities are dealing with the incident.
It is the second sinkhole to emerge in south east London in just over a week.
On May 4 residents of a brand new housing estate were evacuated when a hole appeared directly outside their homes.