The High Political Stakes in Las Vegas Explained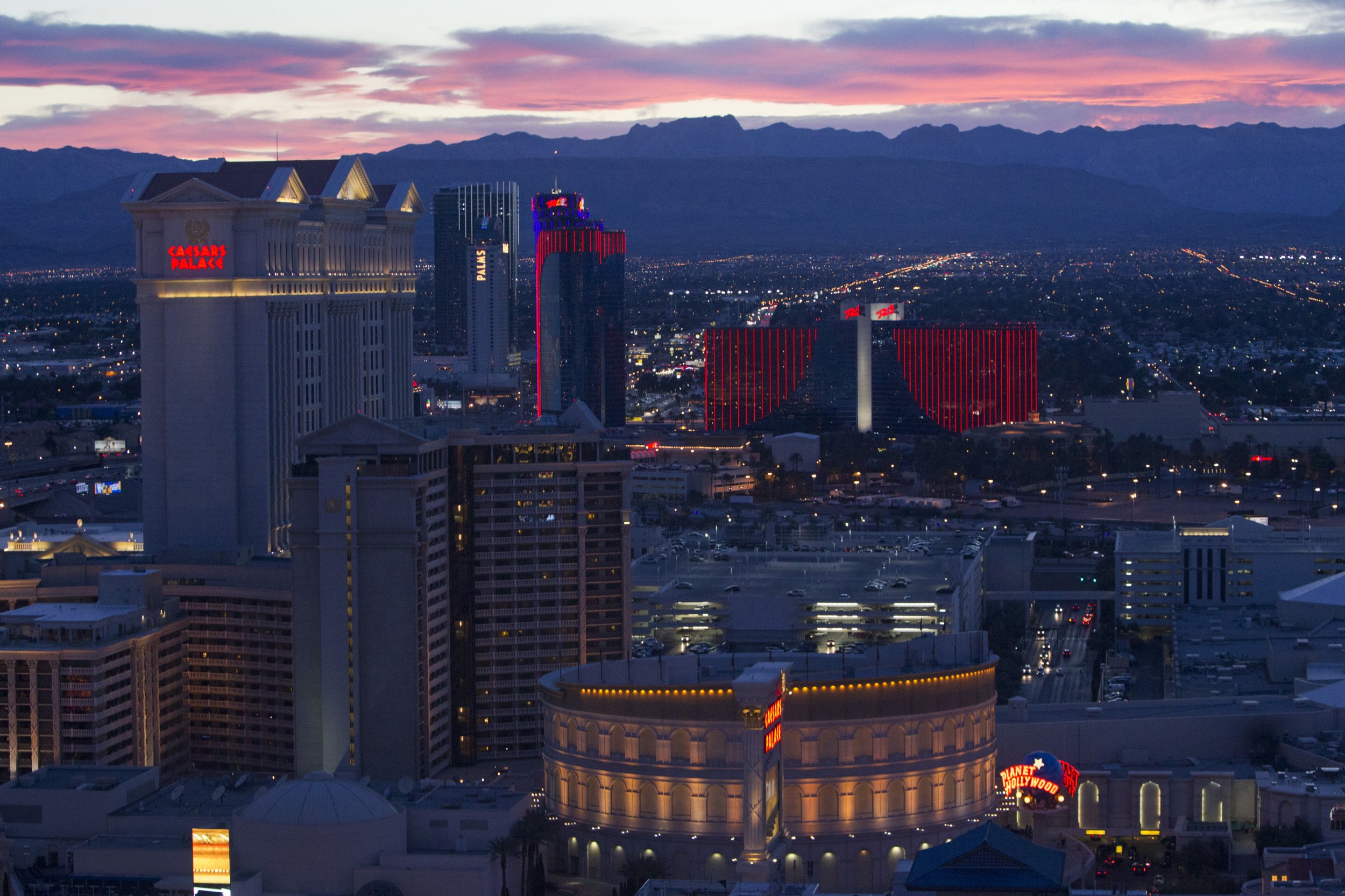 Hillary Clinton, Bernie Sanders and the other candidates seeking the Democratic presidential nomination kick off their presidential debate season on the Las Vegas Strip Tuesday evening, but it won't be the last time they visit Sin City between now and February.
Nevada's early-voting status—it will be the third state to vote in the primary races in February, after Iowa and New Hampshire—and its swing state status in the general election make it a key prize in the 2016 presidential race. But its caucus system, transient population and diverse set of communities also provide a unique set of organizational challenges for campaigns.
Compared with Iowa, New Hampshire and even South Carolina, Nevada is by far the most diverse state in the early four primaries and caucuses. According to the 2010 census, African-Americans make up roughly 9 percent of the population, and Asian-Americans are 8 percent. But the most influential minority group by far is Latinos, who have grown to well more than a quarter of Nevada's residents.
Nevada's population is also great deal more urban than its counterparts, with nearly three-quarters of the population living in Clark County, home to Las Vegas and its suburbs. Reno is the other main population center, to the north along the border with California. In between are vast, empty sweeps of desert, dotted with small rural communities.
Related: At Democratic Debate, Hillary Clinton Braces for Attacks on Candor, Reversals
That provides an opportunity for candidates in both parties who can appeal to minority communities. But, campaign operatives tell Newsweek , it will also test their ground game to an even greater degree than the other early states do. That's because unlike Iowa and New Hampshire, where there is a long tradition of political participation, voters in Nevada are new to their heightened political status. Getting people to turn out just to vote is difficult. Nevada typically rates in the bottom third of states in voter turnout in general elections. Caucuses, where people have to devote hours to register support for their chosen candidate, may be a quadrennial pastime in Iowa but not here.
That helps explain why groups like labor unions are so influential in the Democratic contest. They have the organizational heft to deliver voters to the caucuses, especially Las Vegas's Culinary Workers Union Local 226, which represents many of the city's casino workers and has a high proportion of Latinos. "We have more than 70,000 union workers here in Las Vegas," Annette Wright-DeCampos, a Culinary Union shop steward who works at the Golden Nugget, said at a roundtable at union headquarters in Las Vegas on Sunday. "We have the manpower, but we're [only] going to back them if they support us." Other influential labor groups in the state include unions representing teachers and public sector employees.
President Barack Obama benefited from minority and labor support to win Nevada comfortably in the general election in the 2008 and 2012 contests. (He lost the popular vote to Hillary Clinton in the 2008 caucuses but won the most delegates.) But Republicans swept the state offices in 2014, amid historically low turnout across the country. GOP Governor Brian Sandoval is popular in the state and an up-and-coming Latino Republican on the national stage. His success suggests that if the party nominates someone like Cuban-American Senator Marco Rubio of Florida for president, it could help expand Republicans' appeal among Hispanic communities, although Rubio's tough stance on immigration is a nonstarter for many.
"The Latino community is an aspiring community; it's still on its way up the socioeconomic ladder in this country," Democratic Representative Joaquin Castro of Texas told reporters at a canvassing event for Hillary Clinton on Sunday, where volunteers were getting ready to knock on doors in one of East Las Vegas's Latino neighborhoods. Castro endorsed Clinton earlier this year, and his twin brother, Julian, Obama's secretary of housing and urban development, is set to do so Thursday in Texas. "Candidates generally have to make the Hispanic community believe there is a way up in America."