Six Must-See Bands Playing at the Pickathon Fest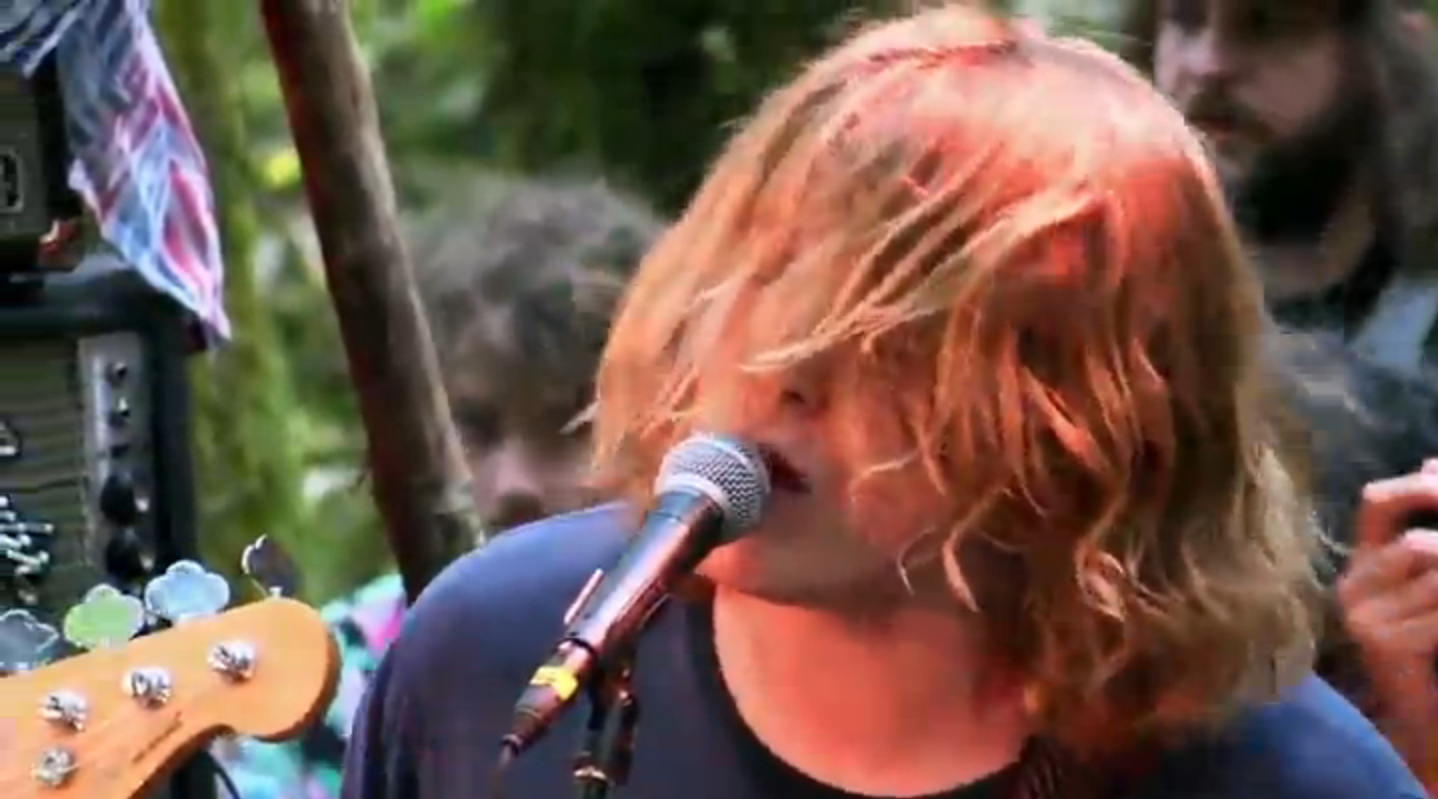 Most music festivals rely on "draw" to lure a crush of attendees to pay too much for bottled water and jockey for prime real estate at live performances of the hottest band of the moment. Tucked away on an 82-acre farm in rural Oregon is an entirely different kind of festival. It relies on faith.
Pickathon, a three-day event in Happy Valley, Oregon, kicks off Friday, and apart from a few fairly well-known acts—Jeff Tweedy, Yo La Tengo and Beach House—mainstream America hasn't heard of most of the performers. That's a good thing, because it presents those who do attend a chance to discover the next hottest thing in music before tickets to a show blow past $100.
We asked Pickathon founder Zale Schoenborn to highlight a few of the best up-and-comers.
Ibeyi: Ibeyi by no means qualify as obscure, not with twin sisters Lisa and Naomi Diaz's appearance on Beyoncé's "Lemonade" earlier this year, but chances are your knowledge of the group is limited to that album. Get to know the Paris-raised twins who sing in both English and the West African language of Yoruban a little better, and you'll discover "an interesting fusion of world music, electronic music and R&B," Schoenborn says, "with some connections between both French and Cuban music." The band fuses many different genres, he says, and the vocals—which are "super important" in his own consideration about whom to invite to Pickathon—are on point.
Golden Rules: A rare hip-hop appearance at the mostly crunchy festival, this duo is South London producer Paul White and rapper-vocalist Eric Biddines. The duo has created a "really inventive" mix of rap, R&B and soul, Schoenborn says. Biddines's vocal style includes "hints of Kendrick Lamar, but these guys are so interesting because they're just making up their own music and fusing all of these things together."
Hurray For the Riff Raff: Originally from the Bronx, lead singer Alynda Lee Segarra moved to New Orleans, making albums that I "thought were interesting, but not really that great in terms of the passion, all the elements being there to become a great album," Schoenborn says. But her 2012 release, Look Out Mama, was epic, he says, adding that the one that's about to drop "I'm really excited for. They put in their 10,000 hours and became that amazing band that's really breaking out."
Margo Price: Price has been making music for a decade, but the classic country record Midwest Farmer's Daughter she released this spring was an instant hit, showcasing that she's "not only an amazing singer but an amazing songwriter," Schoenborn says. Discovered by Jack White, Price played Saturday Night Live in April, and "she's one of the only country bands to play SNL in a long time," Schoenborn says.
Cory Henry: Henry plays the Hammond B-3 organ, and he just released an album on GroundUP Music/Verve Label Group playing hymn and gospel music. He's also in a band called Snarky Puppy and "can play anything, with anybody, anywhere." At Pickathon, he'll play in three different styles—in a gospel trio, a seven-person funk band and at a part of the festival called "Curation" that pairs music with a meal.
Town Mountain: This North Carolina outfit is "probably the best bluegrass band I've heard in a decade," Schoenborn says. "They put together all the hard-driving things that are really great about bluegrass, and they leave the pop country radio elements alone." The band comes at music from a songwriting approach, he adds, and it will "make people a fan of bluegrass even if they're not already."