Where to Eat Easter Brunch in New York City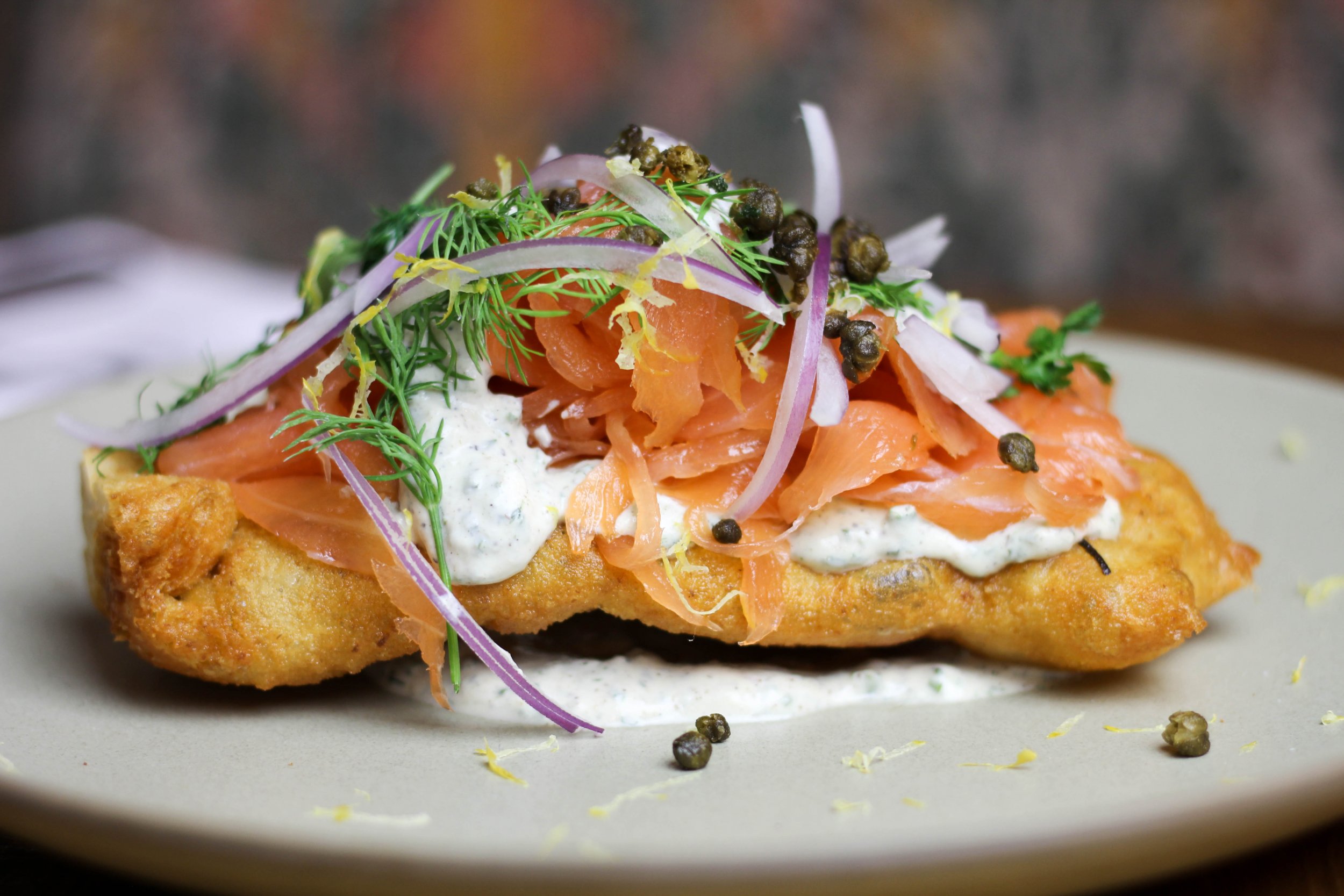 An incomplete list of things you shouldn't feed your friends and family on Easter: deviled eggs that have been left unrefrigerated for too long, Peeps from last year, "salads" made with gelatin. Instead, make an Easter Sunday brunch reservation at any of these six New York City restaurants. From California-inspired cooking to Basque cuisine to Indian, we've rounded up options for every dining companion in your life.
For the friend who always wants to do tapas
Jose Garces's three-course Easter brunch ($45 per person) at Ortzi features two Basque-inflected mains: tortilla Española—a potato omelet with spinach, roasted peppers and tomato jam—and a Spanish shrimp eggs Benedict with nora chile hollandaise. Ortzi is the new spot from the James Beard Award–winning chef and focuses on dishes that use the cazuela, a shallow clay cooking pot. 120 W. 41st St.; 212-730-8900; ortzirestaurant.com.
For the aunt who loves a themed cocktail
It's hard to pick the winning à la carte Easter brunch dish at Covina when options include a smoked Wagyu brisket Reuben; mix-and-match wood-fired pizza; and Hungarian potato fry bread with smoked salmon, avocado and scrambled eggs (pictured above). But the winning Easter cocktail at this California-inspired all-day spot is definitely the Roger Rabbit: Smith & Cross Jamaican rum, lemon, nutmeg and crème de cassis, a black currant liqueur. 127 E. 27th St.; 212-204-0225; covinanyc.com.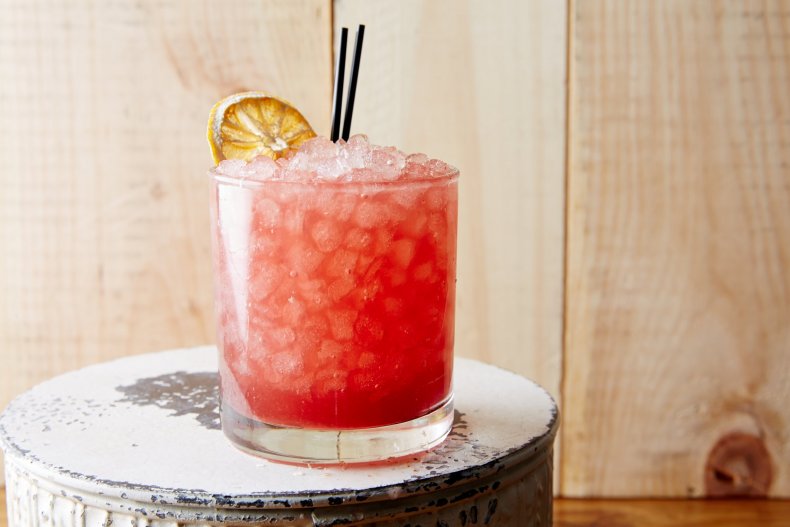 For the dad who's obsessed with Top Chef
Two words: Tom. Colicchio. At the star chef's Riverpark, executive chef Andrew Smith will be turning out a three-course brunch menu ($55 per person) that epitomizes spring: grilled bread with ricotta, rhubarb and thyme; a hash with fingerling potatoes, spring onions, asparagus and poached egg. One standout: Nashville hot chicken with skillet cornbread, honey butter and housemade pickles. Finish with pastry chef Geoffrey Koo's "Cereal & Milk," a chocolate ganache cake with caramelized rice puffs and vanilla malt that definitely more elevated than Sunday-morning cereal at home. 450 E. 29th St.; 212-729-9790; riverparknyc.com.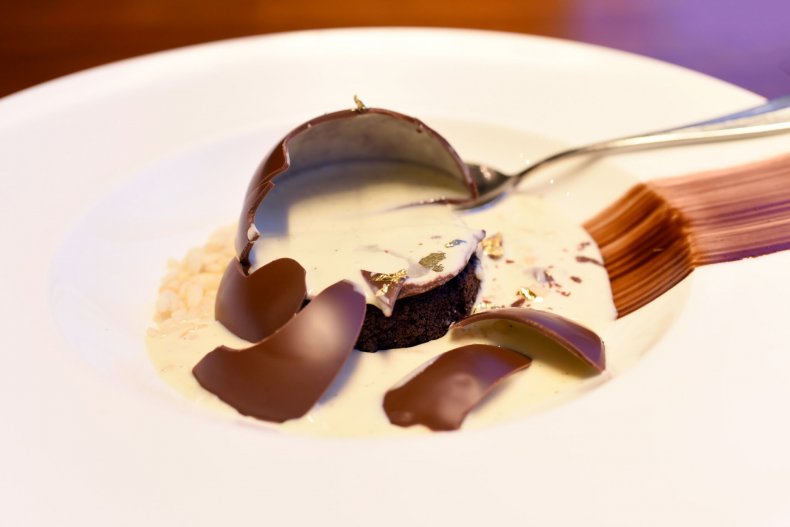 For the mother-in-law you want to win over
How impressed would an Italophile be with a perfect bowl of stracciatella with ramps and shoots on Easter Sunday? Or a farm-to-table enthusiast with a spring vegetable frittata and spicy arugula? If the mother-in-law in question checks either of these boxes—or if you just want to feed her really well—bring her to Marco Canora's Hearth, where the food is driven by the season and the chef, also the founder of the bone broth shop Brodo, is known for his Italian influences. (Three courses, $48 per person.) 403 E. 12th St.; 646-602-1300; restauranthearth.com.
For your friend who just discovered dosas
Fact: Waffles are good. Also fact: Savory waffles are better. At Rahi's Easter brunch, lentils and rice combine to form uttapam waffles, served with curry leaf chutney and the choice of fried eggs or fried chicken. Also on the à la carte menu is the karagosh ("bunny" in Hindi) cocktail, a carrot, egg, mango and meletti amaro concoction. And because Easter brunch wouldn't be complete without an egg dish, Rahi is serving an egg roast: yolk and tomato mousse presented in the shell, a clever nod to both the Easter egg and deviled egg (also perfect for Instagram). 60 Greenwich Ave.; 212-373-8900; rahinyc.com.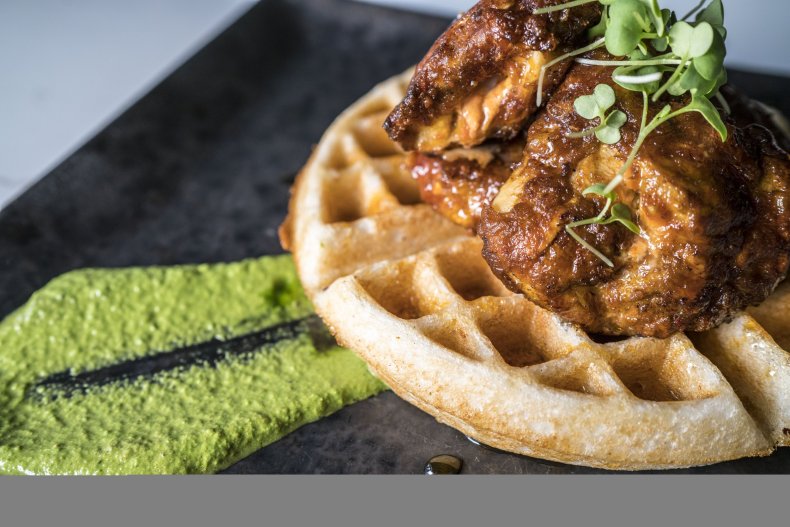 For the brother who can't be bothered to do anything but order takeout
Soup dumplings are far from the traditional American Easter ham, but do they evoke the same comfort-food feelings? Undoubtedly. Skip takeout this Easter for the ones at Pinch Chinese—especially the chicken kind, like an inside-out matzo ball soup. If you don't get around to eating until a little later, a crispy leg of lamb and cumin yogurt ($58) feeds four. You won't even miss pork this holiday. 177 Prince St.; 212-328-7880; pinchchinese.com.