Six Republicans Voted To Proceed With Donald Trump's Trial. Here's What They Said
The Senate voted on Tuesday to proceed with President Donald Trump's second impeachment trial, with six Republican senators breaking with their party and maintaining that the trial of the ex-commander-in-chief was constitutional.
After Trump's defense team and House impeachment managers put forward their arguments, the Senate voted 56-44 in favor of the trial's constitutionality—a gain of one senator since a similar vote was held last month.
The Republican senators who voted in favor of Trump's second Senate impeachment trial were Mitt Romney of Utah, Susan Collins of Maine, Lisa Murkowski of Alaska, Bill Cassidy of Louisiana, Pat Toomey of Pennsylvania, and Ben Sasse of Nebraska.
Sen. Cassidy was the only lawmaker to switch his vote in favor of the trial going ahead, weeks after he voted with the rump of the GOP caucus to dismiss the trial. Issuing a statement, he claimed to have been convinced by the arguments put forward by the House managers.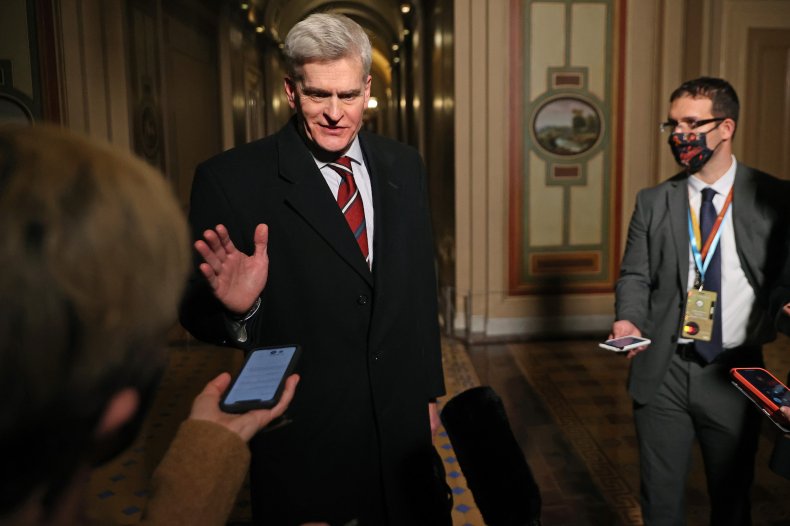 "If anyone disagrees with my vote and would like an explanation, I ask them to listen to the arguments presented by the House Managers and former President Trump's lawyers," he said in a statement. "The House managers had much stronger constitutional arguments. The president's team did not."
Toomey put a similar case to reporters after his vote in favor of Trump's second trial. "I thought the House impeachment managers made very strong arguments," he said. "It was persuasive and well-grounded in the Constitution and precedent."
Sen. Murkowski also issued a lengthy statement saying that her vote was "not about President Trump," but instead a point on the issues of jurisdiction and the power of the Senate.
"The vote today was not about President Trump. It was about the Senate retaining jurisdiction to try a former official who was impeached while in office for acts done while in office," the Alaska Republican said. "The Senate should not be so quick to forever give away its power to take corrective actions that may, at some point, be necessary."
Issuing a defense of her vote, Collins was more scathing of the case put forward by Trump's legal team. She said their argument logically lead to a "constitutional absurdity," and argued that removal from office and future disqualification from holding public office were "equally significant" punishments.
Both Sens. Romney and Sasse have been deeply critical of former President Trump in the past, and have called for him to be held accountable for his actions before the Capitol riots on January 6.
Newsweek has contacted the offices of Sens. Romney and Sasse for further comment. This article will be updated with any response.
Speaking on the Senate floor on Tuesday, Trump's legal team argued that their client was being improperly tried under an impeachment charge of incitement of insurrection, and said there had been a "total lack of due process" in the House of Representatives.
Their argument centered on Trump being a private citizen who could not be lawfully put on trial in the Senate under impeachment rules as he had left office weeks earlier. They also noted that several Democrats had called for his removal from office long before his first impeachment trial.