Sixth Grade Girl at Karen Pence's Christian School Admits She Made Up Story About White Boys Cutting Her Dreadlocks
A 12-year-old girl who made national headlines last week after claiming three white classmates forcefully cut off her dreadlocks has admitted she made up the story, according to statements from her family and the school.
The girl, Amari Allen, had accused three boys at Immanuel Christian School in Springfield, Virginia, of clipping her hair against her will. Her grandparents, who are her legal guardians, apologized in a statement to news outlets Monday.
"To the administrators and families of Immanuel Christian School, we are sorry for the damage this incident has done to trust within the school family and the undue scorn it has brought to the school," they said. "To the broader community, who rallied in such passionate support for our daughter, we apologize for betraying your trust."
The school's principal, Stephen Danish, also issued a statement on Monday to address the matter.
"We're grateful to the Fairfax County Police Department for their diligent work to investigate these allegations," wrote Danish. "While we are relieved to hear the truth and bring the events of the past few days to a close, we also feel tremendous pain for the victims and the hurt on both sides of this conflict."
Amari told CBS affiliate WUSA9 last week that the three boys covered her mouth, held her arms behind her back, taunted her and cut off her dreadlocks with scissors at recess. She reportedly didn't talk about the alleged event until a few days later, when her grandmother Cynthia Allen noticed her dreadlocks were short and uneven.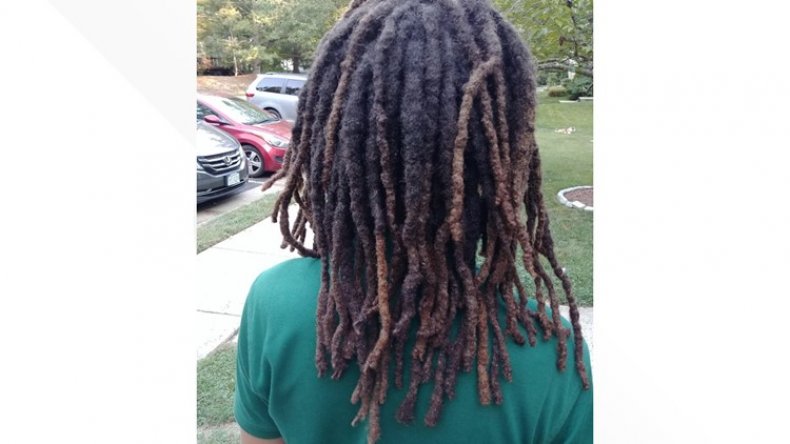 The Allen family proceeded to file a complaint with the Fairfax County Police Department and meet with school officials, according to ABC affiliate WJLA-TV, who reportedly advised them to pray about the situation and have Amari return to school on Monday.
"I was about to go down the slide, and the three boys came up and surrounded me," the girl said last Thursday, according to The Washington Post. "They were saying my hair was nappy and I was ugly, and I shouldn't have been born."
The school received national attention earlier this year when Karen Pence, the wife of Vice President Mike Pence, began working there as an art teacher.
According to reporting first conducted by The Huffington Post, Immanuel Christian School refuses to admit LGBT students or hire openly LGBT faculty and staff. An employee application form read that potential employees were not permitted to engage in homosexual acts if they were to be hired, and that God intended that sex occur only between "a man and a woman who are married to each other."
Neither Karen nor Mike Pence released any official comments on the alleged bullying incident last week, nor did first lady Melania Trump, whose "Be Best" campaign seeks to prevent bullying in American schools.
Sixth Grade Girl at Karen Pence's Christian School Admits She Made Up Story About White Boys Cutting Her Dreadlocks | U.S.