What SK and Raven Have Said on Cheating Rumors After 'Love Is Blind' Proposal
After a proposal, a wedding that never was, a reunion, and another proposal, Love Is Blind stars SK Alagbada and Raven Ross are officially over.
The former couple met while filming the third season of the Netflix dating show, in which contestants have to date and get engaged while communicating in pods, meaning they never see their potential life partners face-to-face until they are already engaged.
Alagbada and Ross were one of five couple to get engaged on Love Is Blind Season 3 but on their wedding day Alagbada left Ross, and everyone else in the room, shocked when he said "no" to marrying his co-star.
The groom put his answer down to the fact that he was about to move from Dallas, where Ross lives, to California for school but during the reunion episode, which was released in November 2022, Ross and Alagbada confirmed that they were back on and in a long-distance relationship.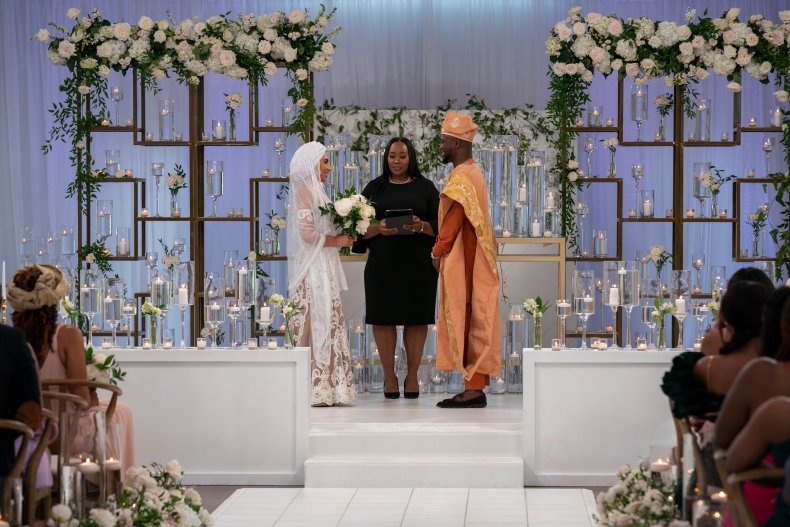 Netflix then released three After the Altar episodes on Friday, which caught up with the Love Is Blind Season 3 cast a year after their wedding days and were filmed before the reunion aired in November.
Alagbada and Ross seemed to be going strong throughout the episodes and Alagbada even asked Ross to marry him (for the second time) in a romantic proposal in the third installment.
At the end of the episode, however, it was revealed that the pair's second engagement was over, with Ross stating the split was due to her former fiancé's infidelity.
The news has sparked a huge reaction from fans who had been rooting for the couple, and has led many to question what went wrong between the pair.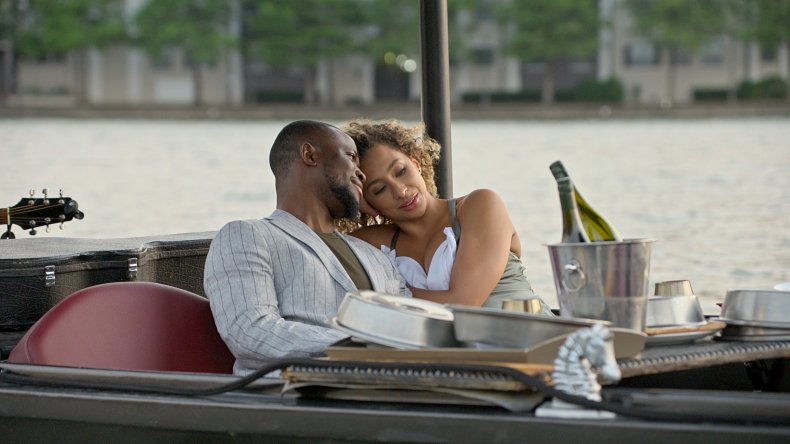 Newsweek has everything you need to know about what the couple themselves have said about their split.
What SK and Raven Have Said on Cheating Rumors
Raven
Just weeks after the Love Is Blind reunion aired in November 2022, Pilates instructor Ross revealed that she and Alagbada had split, telling her followers via her Instagram Stories that she and Alagbada were "saddened" to announce they had "decided to go [their] separate ways."
Ross referenced a TikTok user who claimed that Alagbada had cheated on Ross with her, saying: "Due to on-going legal proceedings surrounding these allegations, we can not provide additional details and ask that you please respect our privacy during this hard time.
"Thank you for following our love story and believing in us. This journey has forever shaped our lives and we are so grateful for everyone who has been a part of it. Your love and support means everything."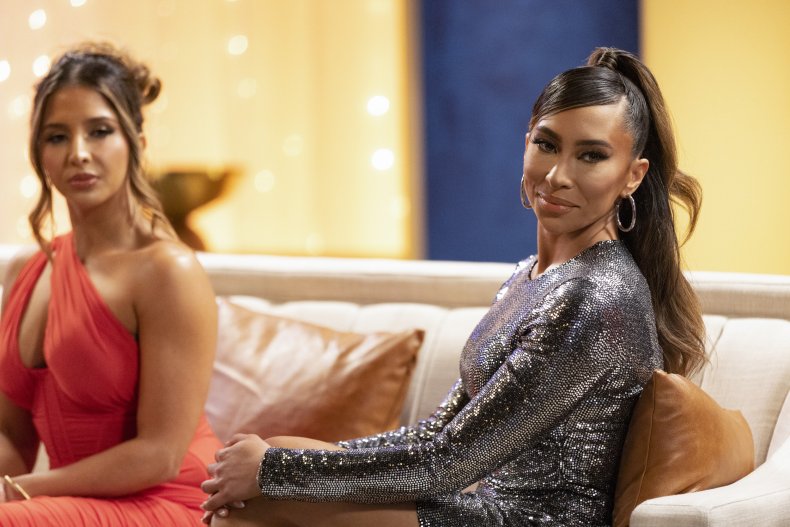 Ross later gave more of an insight into the breakup at the end of the After the Altar episodes, where she gave a self-filmed confessional interview about the failed engagement.
Reflecting on what had happened since Alagbada proposed, Ross said: "That really sucks. Since then, a lot has changed. My world is completely different because SK cheated on me and now our relationship is over."
"I really was so invested in the person that everyone saw and everyone loved. That's the person I saw and I loved every day too," she added. "To see everything that has happened since then is so hard. Because that was not the person that I thought that I was with."
Ross added that although she "cannot imagine opening up to someone like [she] opened up to SK," she still "believes in love" and knows "that it's coming for [her]."
Since the episodes were released, Ross has not addressed the situation on her social media.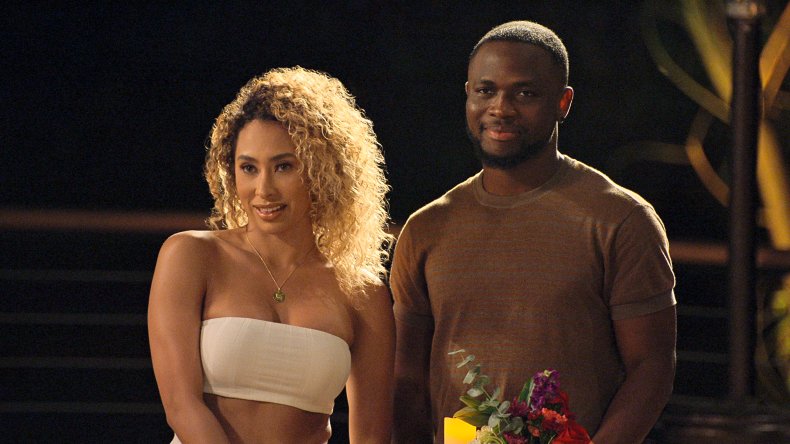 SK
Alagbada has denied the claims that he cheated on Ross.
A few days later after his split from Ross was announced on social media in November 2022, Alagbada addressed the situation himself, writing on Instagram: "Raven and I left the Love Is Blind altar as single individuals who went back to dating other people.
"While our journey back together hasn't been straightforward, the unique emotional connection we developed from this experiment kept us together as friends and helped rekindle our relationship after the fact."
Alagbada added: "[The cheating] allegations have been falsely misrepresented with malicious intent to extort, and we are actively pursuing legal actions against the accuser. I am deeply sorry for the pain this has caused Raven, my family and everyone involved. Raven and I will continue to support each other and wish nothing but love."
Alagbada later told Life & Style that "all the allegations" regarding cheating were "false."
"At no point did we consider each other boyfriend and girlfriend. She is not my ex," Alagbada said of the woman who had started the cheating rumors.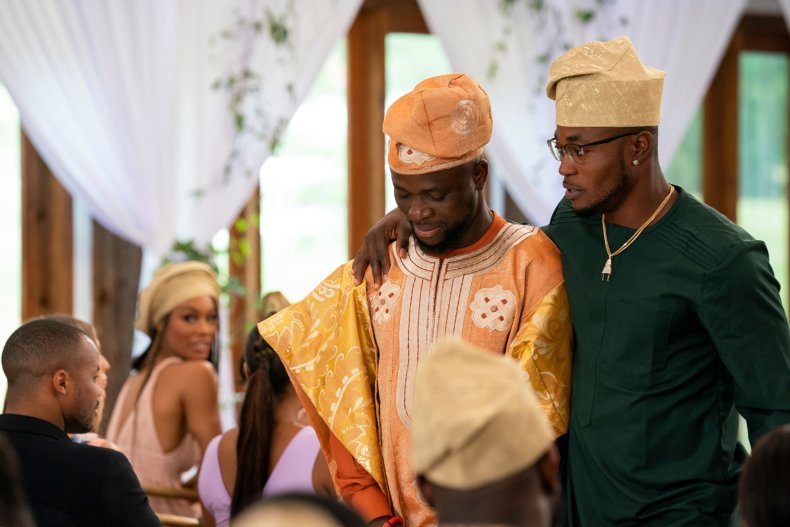 "A lot of people have misconceptions about the timeline of our relationship," he then said of his past relationship with Ross. "When Raven and I left the altar, I went about living my life as a single guy and she went about living her life as a single woman.
"The path leading to Raven and I together was not straightforward. It took a while for Raven and I to even consider or attempt to start dating again. People don't realize that," Alagbada added.
Alagbada did not appear on the After the Altar episodes beyond his proposal to Ross and, at the time of writing, has not addressed the episodes on social media.
It's not known whether he filmed his own interview to camera, as Ross did. Newsweek has contacted Netflix for comment.
Love Is Blind Seasons 1-3 are available to stream on Netflix. The show's executive producer Chris Coelen confirmed to Newsweek last year that filming for Season 4 was already underway.