Skeleton Discovered in Building Basement Thought to Be Body From War Over 400 Years Ago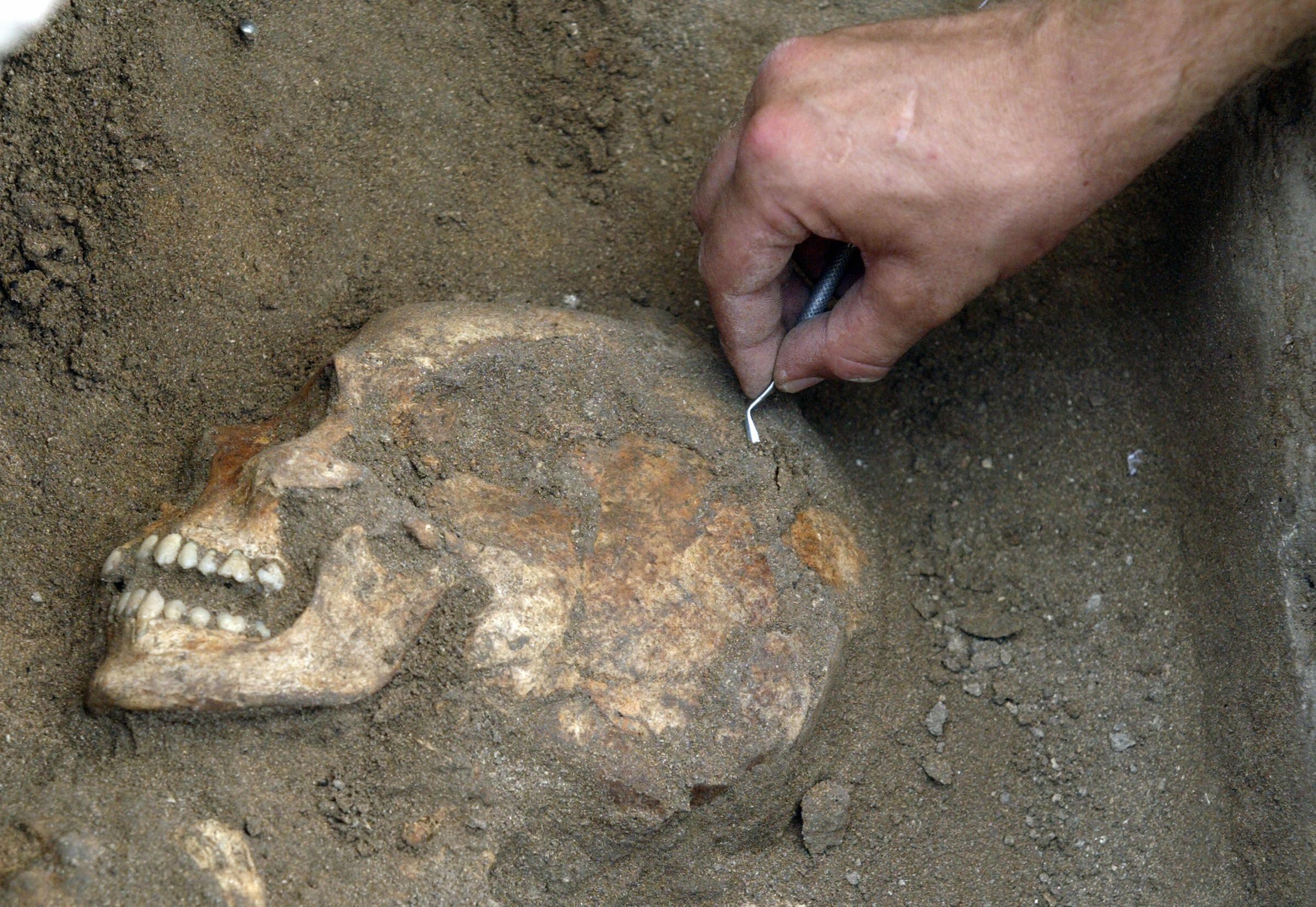 Plenty of people may have skeletons in their closet that can date back years, but excavators in Sweden were surprised to find one in a building's basement that could be more than four centuries old.
Excavations of the Appeltofftska building on the Kvarnholmen islet of central Kalmar uncovered the mystery bones.
Read more: Skeleton of heavily pregnant woman with broken pelvis, fetus discovered
Experts are analyzing the remains, which are believed to date from around the 17th century and may be the remnants of a war that took place between the Swedes and the Danes.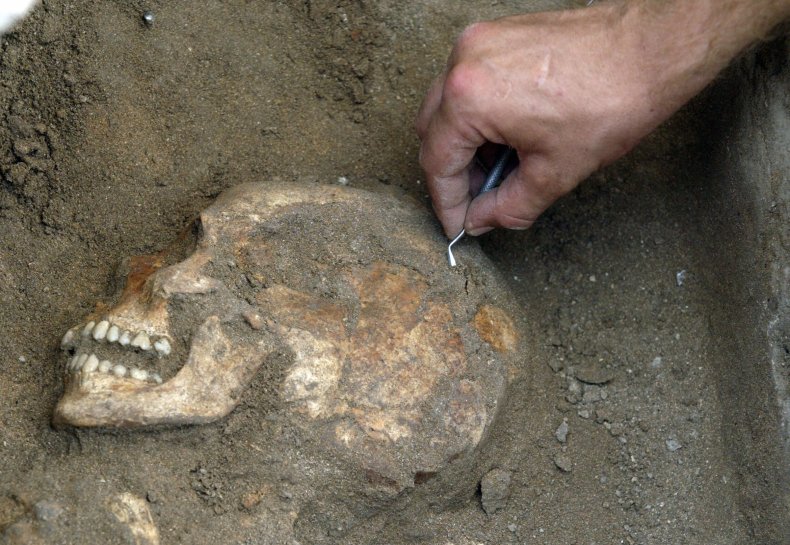 "A number of skeletons have already been found on Kvarnholmen, so it's not a huge surprise that another one turns up," local curator Jenny Sundström told Barometern, The Local reported.
The remains are thought to date from the Kalmar War, which was fought between 1611 and 1613. The war was a battle for control of the northern Norwegian coast and interior, which resulted in Sweden's acceptance of Denmark-Norway's sovereignty.
Much of the fighting took place in Kalmar itself and a number of other bones have been discovered beneath the soil in recent years.
Back in 2013, a human skeleton from the same battle was found a few inches under the ground near a public beach.
However, they are not the oldest remains found recently. Last year, archaeologists in Egypt found the remains of a woman who died towards the end of her pregnancy around 3,500 years ago. The remains were found during a joint Italian-American archeological project investigating Kom Ombo.
In August, archeologists found a makeshift prosthetic device on a warrior buried nearly a millennium and a half ago.
The bones were of a Lombard warrior unearthed in the Longobard cemetery, near Verona, northeastern Italy. He was found to have a knife and buckle which compensated for his amputated right arm.
Skeleton Discovered in Building Basement Thought to Be Body From War Over 400 Years Ago | World