There is a specter haunting Europe. Tourism. Mass tourism. Some places in Europe are just too beautiful for their own good. When the weather gets warm, out come the masses (and in some cases, the cruise ships), invading places like Barcelona, Dubrovnik, Paris and Venice, turning their historical cores into a procession of flip-flop-wearing, shopping-spree-strutting, tour-guide-following zombies.
If you've never been to, say, Venice or Paris, then go. Just once. And then branch out, exploring other parts of Europe, to the lesser-trampled cities where the locals might actually want you there.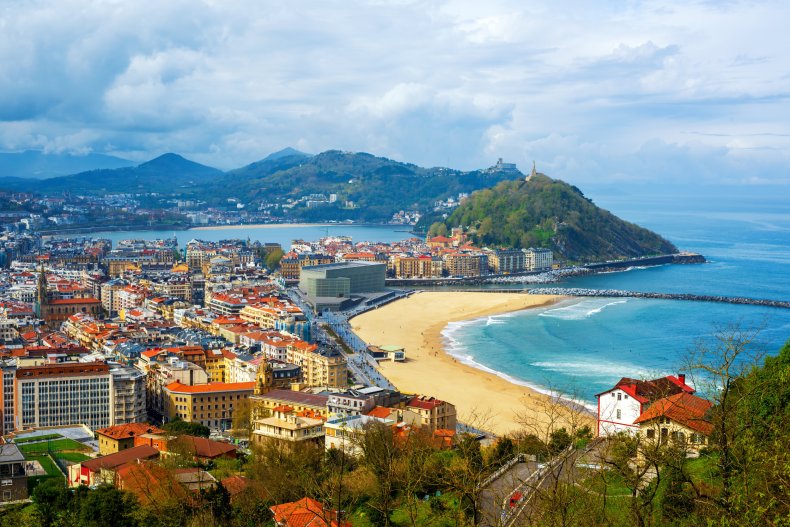 Instead of Barcelona, Go to San Sebastián
Over the past few years, there have been several anti-tourism protests in this attractive seaside city in Catalonia, including a lot of graffiti ordering tourists to "go home." Locals don't want you here, so why go? You'll just end up having your wallet stolen anyway.
So instead head to San Sebastián in Spain's Basque country. It's a seaside town and the capital of a region that desperately wants its autonomy from Spain. It's also a city with an incredible culinary scene. Relax at the beach during the day. In the early evening, stroll around the streets of the old town, which are flanked by restaurants and bars serving pintxos, small, toothpick-stabbed snacks laid out on the bar for you to grab and eat.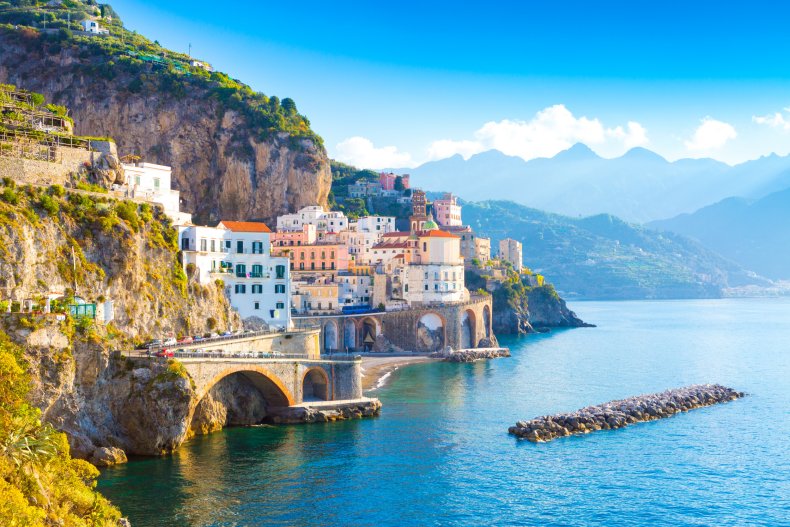 Instead of Dubrovnik, Go to Naples
Dubrovnik, Croatia, is a mess. Because its main attraction is its seaside Old Town surrounded by 80-foot medieval walls, this Dalmatian Coast town does not absorb visitors very well. And when a cruise ship or three is docked here, a legion of tourists turn the Old Town into a miasma of tank-top-clad tourists marching down the town's limestone-blanketed streets.
Yes, the city has been proactive in trying to curb cruise ship tourism, but nothing will save the Old Town from the perpetual swarm of tourists. To make matters worse, the lure of making extra money has inspired homeowners in Old Town to turn over their places to Airbnb, making the walled portion of town one giant hotel. You want an "authentic" Dubrovnik experience in Old Town, just like a local? You're not going to find it here. Ever.
Just don't go. Instead, consider Naples. Yes, that Naples. It's a crowded city, but with Neapolitans. Tourists usually skip it and head straight to Pompeii. Sure, the city deserves its reputation for its pickpockets—just be mindful of your stuff and you'll be fine—but it is also one of the most underrated places in Europe. The food is phenomenal, including the best pizza on the planet, and the people are friendly. Oh yeah, Naples also happens to have a huge warren of ancient atmospheric streets and is right on the sea. Dovidenja, Dubrovnik! Buongiorno, Naples!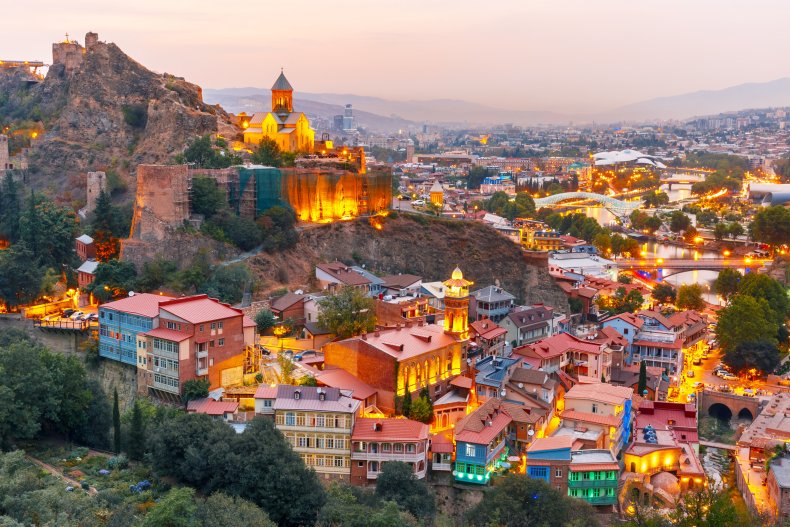 Instead of Paris, Go to Tbilisi
We'll always have Paris, right? Yes, you and everyone else. The City of Light swells with visitors, especially in the warm-weather months, turning the locals into Gallic grumps. And while there are many other cities that have nicknames like "Paris of the East," etc., nothing can really ever replicate this superlative city. Everyone should experience Paris at least once.
But just once. Then see the rest of the world. And by that, we mean skip Paris for Tbilisi. The capital of the republic of Georgia isn't as handsome as Paris, but it's a million times more welcoming. The oft-quoted Georgian saying that a "guest is a gift from God" isn't an exaggeration.
And if you've never eaten Georgian cuisine, you will shame yourself, asking what took you so long. Georgian wine, a millennia-old tradition here, is some of the best on the planet—they've been making natural wine here long, long before it became a craze in the wine world. Tbilisi is filled with ambient streets flanked by charmingly rickety houses, amazing restaurants, wine bars, and amazing cafés.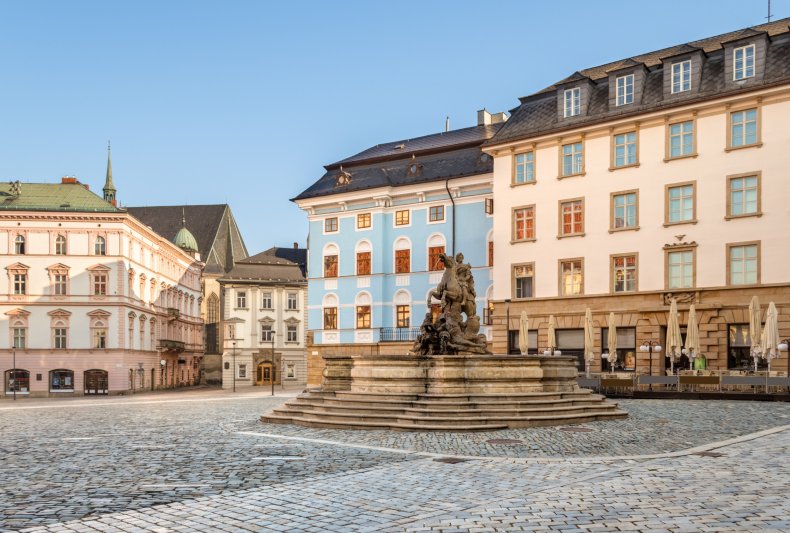 Instead of Prague, Go to Olomouc
Locals have retreated from the center of Prague, surrendering one of Europe's most beautiful historic centers to tourists years ago. The outlying areas—neighborhoods like Letna, Holesovice, Karlin, Zizkov, Vinohrady, Vrsovice and Smichov—are fun places to linger, with above-average pubs and restaurants, and third-wave coffee spots patronized by locals and expats.
But if you want an alternative to Prague, go to Olomouc (pronounced Oh-low-moetz), an off-the-radar university town in northern Moravia (the eastern half of the Czech Republic). The large historical center is crammed with Baroque churches; charming, centuries-old burgher houses; atmospheric gastropubs; and cafés.
There's even a delicious only-in-Olomouc delicacy you can tuck into: Olomoucké tvaruzky, otherwise known as Olomouc cheese, and still otherwise known as some of the stinkiest, most pungent cheese on the planet. The round medallions of cheese taste way better than they smell and go down great with a Czech beer.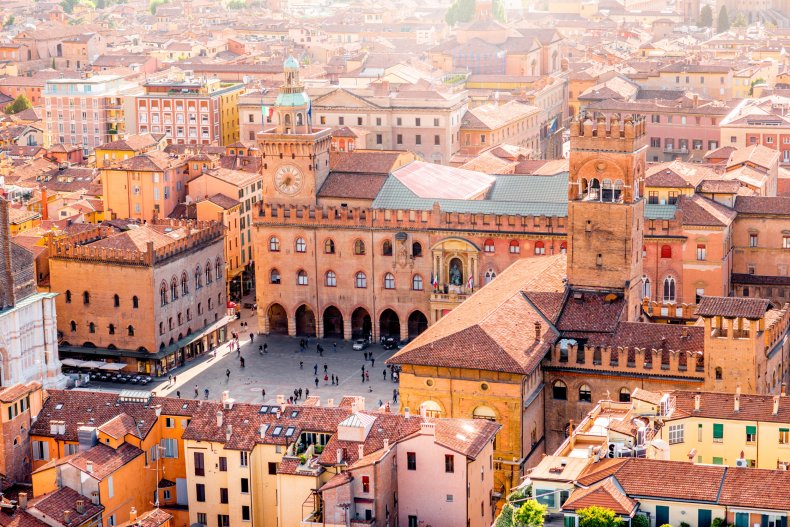 Instead of Venice, Go to Bologna
Poor Venice. We really want you to go there. But it's flooded. Literally. And when it's not deluged with water (thanks, global warming), pretty much year-round it's flooded with tourists.
Instead, head to Bologna. Sure, there are no canals or gondolas or pigeon-strewn piazzas, but somewhat-overlooked Bologna is a delicious place to call home for a few days or more. After all, its nickname is La Grassa, the Fat. That's because you might get fat after you stick a fork into a mountain of pasta the first time here.
Bolognese ragù is a hearty tomato-and-beef-laced sauce, and you can go on a ragù crawl for days trying to find the best version. (Hint: It's always the chef's mamma's version.) The University of Bologna, founded in the 11th century and Europe's oldest, is right in the center of the city, making Bologna crowded with students.
Its streets are flanked by arcaded walkways that make it fun to get lost in the large historical center. And when you get hungry from all that strolling, there's always a terrific trattoria nearby.