'Overwatch' Halloween Terror New Skins: Slasher: 76, Junkenstein Sombra and More
The Overwatch Halloween Terror event is now live, which means there are enough new skins to wake even Reaper from a cranky nap. We've seen Hammond as a pumpkin and Pharah without skin as previews on the Blizzard twitter accounts, but there are still a few never-before-seen cosmetics available in the Halloween Terror loot boxes. Let's have a look at what's lurking behind these spooky doors.
Slasher 76
The most hyped about skin of the bunch has to be for Soldier:76. Slasher 76 is partly inspired by Jason Vorhees from the Friday the 13th series, donning his traditional hockey mask. He breathes orange fumes out of the tiny plastic holes, making him the most deranged character in the bunch. His gun also got a major overhaul, turning it into a chainsaw, similar to the Lancer Assault Rifle from the Gears of War series. Fun fact: the voice actor behind the Soldier, Fred Tatasciore, also plays Damon Bard and a few other characters in the Gears of War series.
Undead McCree
Looking for a zombie cowboy to backup your team? His mask is straight out of a Hot Topic bargain bin, maybe some merchandise for The Misfits, but he's still lovable in his own creepy way. Definitely one of the lamer additions, but it's still better than Detective McCee.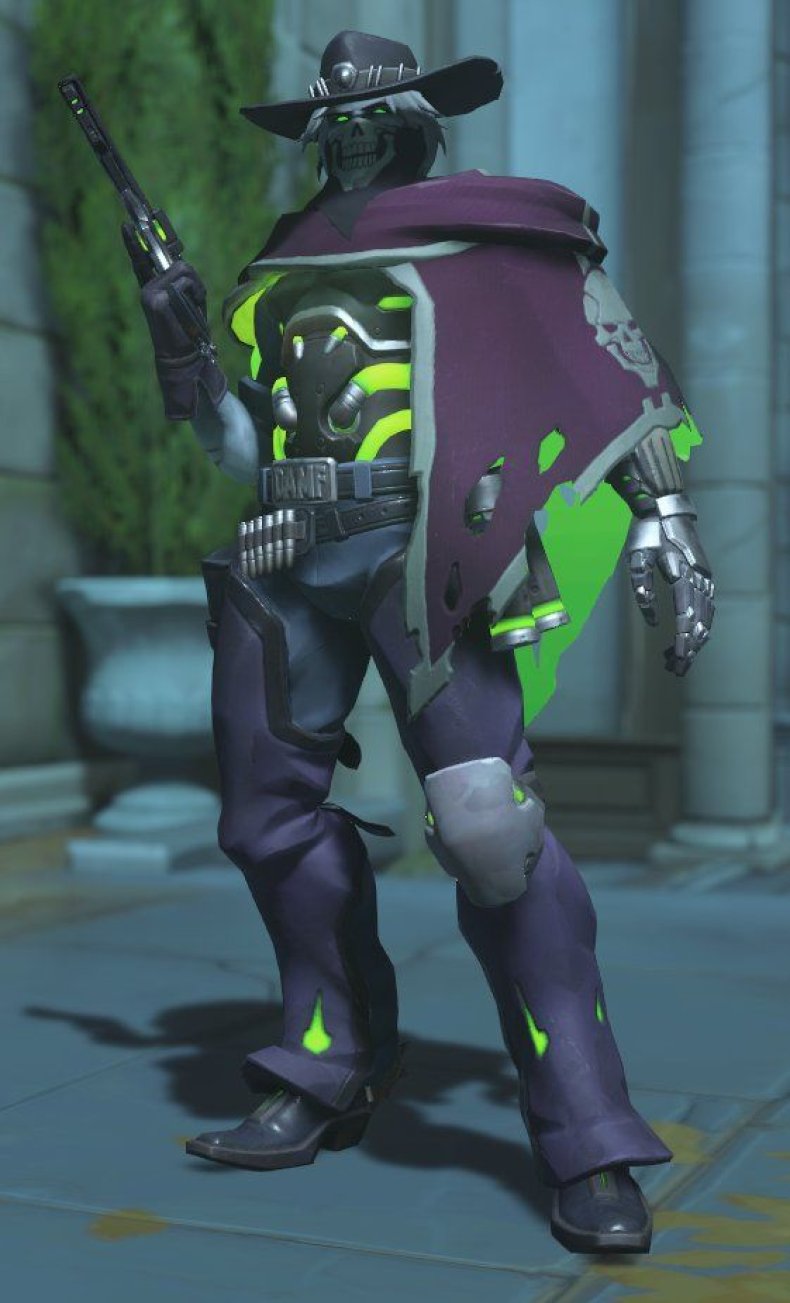 Pumpkin Mei
It's a slight color change on Mei's base skin. Why bother with this when there are so many more badass skins you can spend your coins on? She already has a much better Halloween Legendary skin, guess they needed an extra cosmetic to round out the bunch.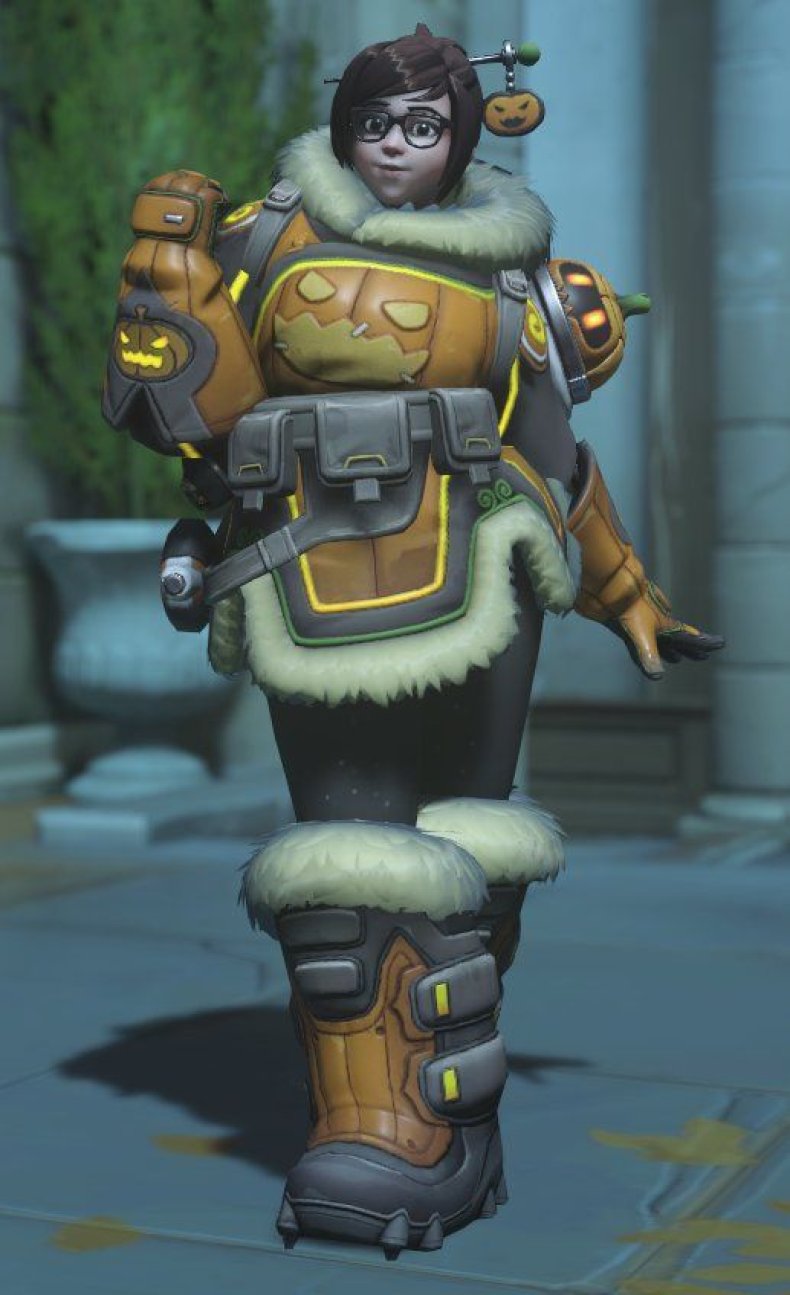 Bride of Junkenstein Sombra
Weeks ago, Lead Developer Jeff Kaplan teased that Junkenstein's monster would be getting a wife. I was hoping that it would be Zarya, since she has so few skins to play around with, but that wasn't going to happen since she already has a totally tubular Halloween skin. Alongside Slasher, this skin is an absolute terror. Hacking enemies so they can't escape and appearing from the shadows to kill them is even more menacing when you do it as a ghoul.
Here are a few awesome emotes and intros taken from Overbuff on Twitter.
What's your favorite skin (other than Slasher of course)? This event is looking to be one you'll never forget.