House Subcommittee Holding Historic Slavery Reparations Hearing Has Only One Black Representative
At Wednesday's historic hearings on reparations in the House of Representatives, there will only be one African-American member on the subcommittee questioning expert witnesses about the lingering effects of slavery: Congresswoman Sheila Jackson Lee, a Democrat from Texas.
Out of the 14 members on the House Judiciary Committee's Subcommittee on the Constitution, Civil Rights and Civil Liberties, which is conducting the hearing, Jackson Lee is sole black representative.
Yet it is this subcommittee that is tasked with examining H.R. 40, a bill doggedly introduced for decades by former Congressman John Conyers which would create a commission to examine the legacy of slavery in the United States and recommend potential remedies for its persistent effects.
This is the first time in more than a decade that a congressional panel will be convened to consider the institutional effects of slavery.
Wednesday also marks Juneteenth, a holiday established to commemorate the 1865 abolition of slavery in Texas and, more broadly, to provide for a celebration of black culture.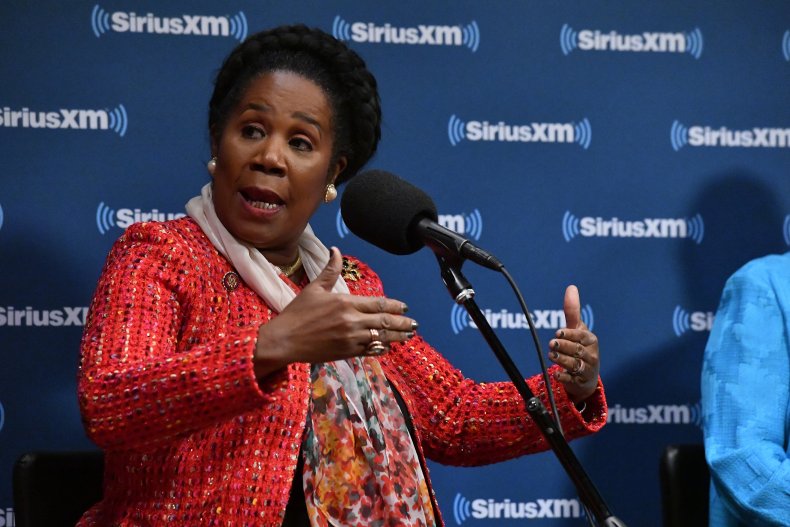 While Jackson Lee will serve as the only black representative on the subcommittee at Wednesday's hearing, members of the wider Judiciary Committee are permitted to attend and sit on the dais. Only subcommittee members are allotted time for questions, but individual members are allowed to cede part or all of their allotted time to members of the Judiciary Committee if they choose to do so.
Witnesses selected to testify at Wednesday's hearing include the author Ta-Nehisi Coates—whose seminal 2014 essay for The Atlantic, titled "The Case for Reparations," is responsible, in part, for reviving the current discourse about reparations—Senator Cory Booker, who is running for president, the actor Danny Glover and a handful of scholars.
Republicans have invited two witnesses to testify, both skeptics of reparations. Coleman Hughes, the 23-year-old writer for the conservative news website Quillette, said in a March column that "[T]he case for reparations relies on the intellectually lazy assumption that the problems facing low-income blacks today are a part of the legacy of slavery."
Retired NFL player Burgess Owens, also called by Republicans to testify, wrote an op-ed in March for The Wall Street Journal: "I Didn't Earn Slavery Reparations, and I Don't Want Them."
Senate Majority Leader Mitch McConnell elaborated on his thinking about the House's undertakings during a press conference on Tuesday, when he said that reparations would be "pretty hard" to work out.
"I don't think reparations for something that happened 150 years ago, for which none of us living are responsible, is a good idea," he told reporters, adding that the fact Americans "elected an African-American president" vouches well enough for the country's progress.