Sleeping Man Killed in Alleged Axe Attack by Lover's Husband
A man in India has been arrested for allegedly killing his wife's lover with an axe.
The man, identified as 28-year-old Hariram, is accused of using the axe to hit 32-year-old Vijaypal twice in the face, according to The Times of India. The attack "killed [Vijaypal] on the spot," authorities said. He reportedly told police that the slaying was because Vijaypal was having an "illicit affair" with his wife.
The suspect is a resident of the Panna district in Madhya Pradesh. The alleged crime occurred sometimes between Wednesday night and Thursday morning in Dehradun's Raipur area.
Both men were reportedly distant relatives and worked together as laborers at a construction site in Raipur.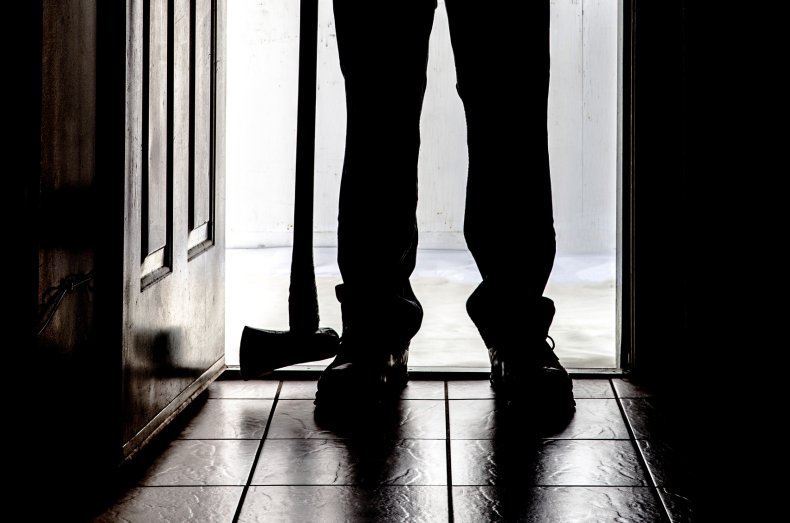 "During the probe it was found that Hariram and Vijaypal used to stay together in the same shanty, which was partitioned with a thin sheet between them," inspector Kunda Ram, station house officer of Raipur police station and the case's lead investigator, told The Times of India. "On one side of the shanty, Hariram used to stay with his wife while Vijaypal used to stay alone in the other part."
Another police officer on the case reportedly said that Hariram caught Vijaypal and his wife "in an objectionable position, which enraged him." The wife was left unscathed as Hariram fled following the alleged attack.
He was located by authorities on Thursday and arrested. His court date was scheduled for Friday.
The incident follows a particularly gruesome and similar killing early last month.
Naresh Kshatriya, a worker at the Saraswati Sishu Vidya Mandir school in Odisha's Malkangiri, India, allegedly used an axe to hack to death a teacher named Nirakar Sethi. The suspect reportedly killed the teacher after a "minor squabble," according to Odisha TV.
"The scene turned ugly when Naresh lost his cool," Odisha TV reported. "He reached out for an axe and attacked Nirakar, leaving him seriously injured."
Sethi was transferred to a hospital, where he died from his wounds. Witnesses at the school told reporters that Sethi was bleeding profusely following the attack.
Indian Express reported another axe-related incident involving Pankaj Tamboli, a 25-year-old student who was celebrating New Year's Eve with friends in Pashan's Panchvati area.
Witnesses told police that Tamboli was approached by a group requesting money. When nothing was handed over, a scuffle ensued that led to Tamboli allegedly having his wrist slashed with an axe. Four people were arrested as part of the investigation.
Newsweek reached out to police in Dehradun for comment.