Who is Slim 400? Rapper Rushed to Hospital with 'Multiple Gunshot Wounds'
The rapper Slim 400 has been taken to a hospital in Los Angeles suffering from multiple gunshot wounds, according to reports.
The rapper is said to be in a critical but stable condition after suffering multiple gunshot wounds, according to TMZ.
Law enforcement sources told the website that they had received a call around 8.30 p.m. PT on Friday night from the city's Compton neighborhood that a male had been shot.
It is unclear where Slim 400 had been shot or what the circumstances were leading up to the incident, although it was believed that a black vehicle seen leaving the scene may have been involved.
Podcaster Adam Grandmaison, known as Adam22, tweeted: "Slim 400 got shot 10 times and is currently in the hospital. Pray for him."
He also posted text screenshots that claimed the rapper had been shot in the face and back and is in surgery at St. Francis Medical Center. In a text exchange, it was said that the bullets went in and out of the rapper's body.
The shooting came exactly three months after rapper and community advocate Nipsey Hussle was fatally struck in front of his Marathon Clothing store in South Los Angeles in a murder that HipHopDX reported sent shockwaves through the city.
Slim 400, whose birth name is reportedly Vincent Cohran, is a popular up-and-coming rapper in the California rap scene. The 31-year-old grew up in Compton but was born in Germany, where he initially lived with father who was stationed there with the U.S. armed forces, Herb reported.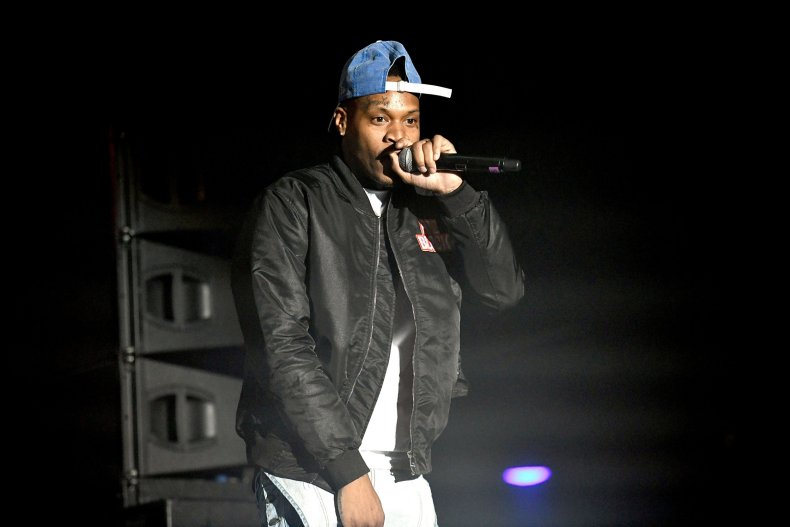 He is close friends with YG with whom he had worked on the single "Bruisin" and in 2017, he featured in a video with renowned West Coast rapper, Snoop Dog, for a project by Compton AV called "Throw It Up," Hot New Hip Hop reported.
Since his first album Foe Black came out in 2015, he has released a number of albums, often in collaboration with other artists, according to his Spotify profile. These include The Homies, Tap In and this year, State Line.
In an interview he gave in 2018 to herb.co, he said that name comes from the neighborhood block he was brought up on, 400.
He also said he had invested in the legal marijuana business and had teamed up with the medical marijuana marketplace budtrader.com, saying: "Weed is going to sell bro."

"I took a couple shares under my name," he told the website, saying that he was also investing in his own strain, adding, "I won't mention the name right now."