Smartmatic filed a $2.7 billion defamation lawsuit in New York on Thursday against Fox Corporation and a handful of other defendants, following a disinformation campaign about the 2020 presidential election that it said "irreparably harmed" the company.
Conspiracy theories about the electronic voting systems company spread following the presidential election, despite federal election and security officials declaring it the "most secure" election in U.S. history. According to Smartmatic's lawsuit, Fox Corporation played a pivotal role in encouraging those conspiracy theories.
A spokesperson for Fox News Media told Newsweek the media company plans to fight the lawsuit, which the spokesperson described as "meritless."
J. Erik Connolly, an attorney for Smartmatic, said Fox News, which is owned by Fox Corporation, lied "knowingly and intentionally" about the voting systems firm. "Fox News engaged in a conspiracy to spread disinformation about Smartmatic," Connolly said in a news release. "Smartmatic seeks to hold them accountable for those lies."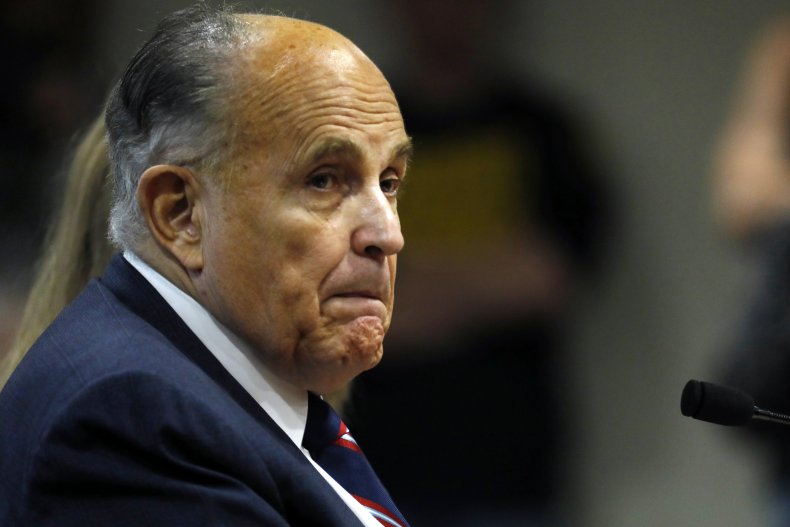 Fox Corporation and Fox News Network LLC are the first two defendants listed in the complaint, which the company said was filed in Manhattan's New York State Court on Thursday. Also listed as co-defendants are Fox Business hosts Lou Dobbs and Maria Bartiromo, and Fox News host Jeanine Pirro, as well as former attorneys for ex-President Donald Trump's campaign Rudy Giuliani and Sidney Powell. Bartiromo also has a show, Sunday Morning Futures, that airs on Fox News.
The release alleged Fox News shared statements and implications with its viewers last November and December about how Smartmatic "fixed and rigged the 2020 election." The complaint filed Thursday addresses specific instances in which Smartmatic said the defendants—including Giuliani and Powell, both of whom the complaint acknowledged as guests on Fox News programs—allegedly "spread this false story."
When contacted for comment, a Fox News Media spokesperson said: "FOX News Media is committed to providing the full context of every story with in-depth reporting and clear opinion. We are proud of our 2020 election coverage and will vigorously defend this meritless lawsuit in court."
The spokesperson also pointed Newsweek to fact-checking segments that appeared on Dobbs' show "Lou Dobbs Tonight" on December 19; Pirro's show "Justice with Judge Jeanine" on December 20; and Bartiromo's show "Sunday Morning Futures" on December 21. Each clip featured an appearance by Edward Perez, the global director of technology development and open standards at the Open Source Election Technology Institute, who was posed questions about allegations involving Smartmatic technology, including one theory that the company's software was used to change votes cast by Americans in the 2020 election.
"I have not seen any evidence that Smartmatic software was used to delete, change, alter, anything related to vote tabulation," Perez said in the clips.
This isn't the first defamation lawsuit that has come out of the 2020 presidential election. Dominion Voting Systems, an election technology company that operates in 28 U.S. states, last month filed a $1.3 billion defamation lawsuit against Giuliani, who described the suit as an "act of intimidation." Dominion Voting Systems filed a similar defamation lawsuit against Powell in early January.
Newsweek reached out to Giuliani for comment and will update this article with any response.
Updated 2:59 PM ET: with additional information, background and a response from a Fox News Media spokesperson.