Next 'Smash Ultimate' DLC Revealed to be The Hero from 'Dragon Quest'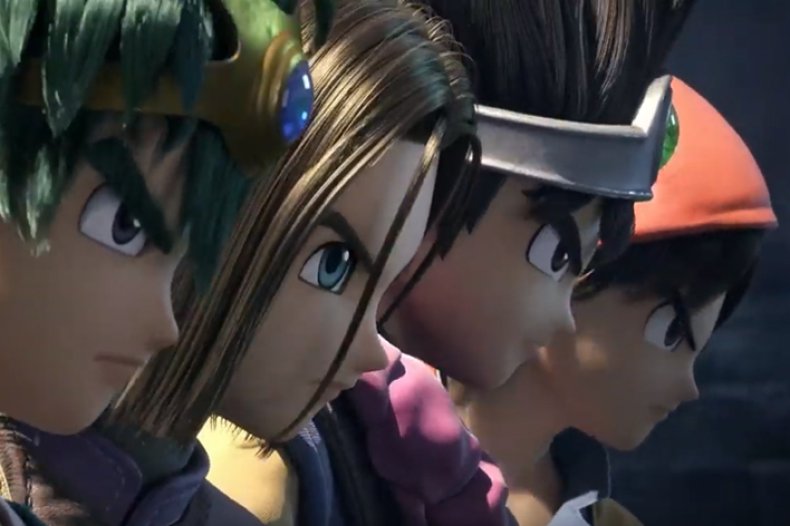 The Hero from the Dragon Quest series was revealed to be the next DLC fighter for Super Smash Bros. Ultimate.
The first gameplay for The Hero in Smash Ultimate was revealed as the protagonist for Dragon Quest XI was shown first. But then he was joined by the protagonists from past Dragon Quest titles.
Like many other swordsmen in Smash Ultimate, The Hero has plenty of slash attacks but like in the classic RPG the heroes can perform various moves. Snooze, which puts opponents to sleep, Zoom, which acts as a recovery attack and much more.
Players can shoot out wind and fire magic as well. The Hero from Dragon Quest will be available this summer as part of the Fighter's Pass or as an individual purchase.
Back in February, a datamine of the latest update - at the time - revealed the names of the stage that will release with Joker. It also confirmed that Joker's codename within Smash Ultimate's code is "jack." This would corroborate another datamine that had "packu" attached to Piranha Plant with "jack" and "brave" being the other two.
Fans speculate that "brave" is in reference to Erdrick from the Dragon Quest series as his Japanese name translates to brave.
Piranha Plant was technically the first DLC character as he was a bonus fighter for those who purchased and registered Smash Ultimate early. Joker from Persona 5 was the official first DLC of the Smash Ultimate Fighters Pass, which includes five characters in total along with five stages and a list of new music.
Joker was released on April 18 but there was no news on who the second DLC character would be until the latest Nintendo Direct.
Super Smash Bros. Ultimate is available now for Nintendo Switch.
What do you think of Smash Ultimate bringing the protagonists of Dragon Quest as a playable character? Let us know in the comments section below.