'Smash Ultimate' Supervisor Possibly Teases 'Dragon Quest' Character
There's been plenty of speculation and rumors surrounding the next Super Smash Bros. Ultimate DLC character, but it seems one of the game's higher-ups is feeding into it with an Instagram post.
Super Smash Bros. Ultimate game supervisor Kuzumaki Shinya posted a photo of Kirby in front of a shield from the Dragon Quest series. A recent and reliable data mine of the game revealed some interesting code names to DLC characters, and one of them points to Erdrick one of the main protagonists of the series.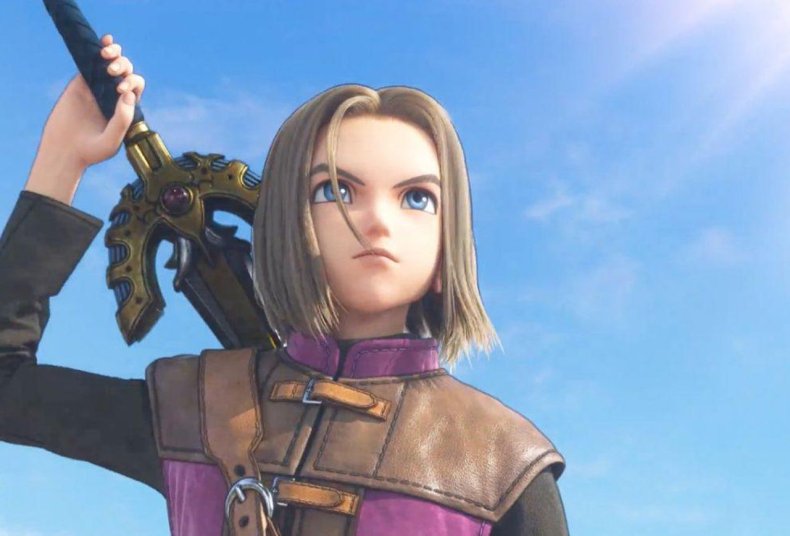 Get your unlimited Newsweek trial >
In early January, jam1garner on Twitter found code for three new roster additions in Smash Ultimate. Their code names are "Jack", "Brave" and "Packu."
They believe "Jack" is referring to Joker from Persona 5 (he is the "jack of all trades"), which was announced late last year. "Packu" is the Japanese name for the recently-released Piranha Plant but "Brave" remained up for interpretation.
However, in Japan, one of the class of heroes in Dragon Quest is called Yuusha, which directly translates to "brave" in English. Interesting enough, the names were removed from the game's code after the version 2.0 update.
The connections to a representative from the Dragon Quest series coming to Super Smash Bros. Ultimate is strong, and the game's supervisor posting a photo of Kirby with a shield from that series will get fans talking even more.
Get your unlimited Newsweek trial >
If you're not familiar with the Kirby significance, the pink puffball was created by Super Smash Bros. Ultimate director Masahiro Sakurai and is known to be his favorite character. Kirby is also the only survivor in Smash Ultimate's World of Light Adventure Mode.
Sakurai announced that Smash Ultimate will include Piranha Plant as a free DLC fighter for purchasing the game early. Five additional DLC characters will be released as part of the game's Fighters Pass, which will include the new fighters, five stages and additional music tracks.
Joker is the first confirmed DLC character, but the release of the fighter has yet to be announced. Rumors about the other four fighters include characters from Minecraft and even Doom.
Super Smash Bros. Ultimate is available now for Nintendo Switch, Piranha Plant is available to purchase and download now on the Nintendo eShop.
Do you think this Instagram post is a troll or a hint as to Dragon Quest coming to Smash Ultimate? Who do you want to see in the game? Let us know in the comments section below.
'Smash Ultimate' Supervisor Possibly Teases 'Dragon Quest' Character | Gaming