'Smash Ultimate' DLC Rumor: Data Mine Hints at Next Fighter
2019 is shaping up to be a great year for Nintendo's premier fighting game, Super Smash Bros Ultimate . New fighters like Piranha Plant and Joker from Persona 5 are ready to join the fight. Now a new data mine hints at a third, yet to be announced, DLC character who reportedly hails from another Square Enix series.
According to jam1garner on Twitter, code for three fighters was found in Smash Ultimate . Their names are "Jack", "Brave" and "Packu."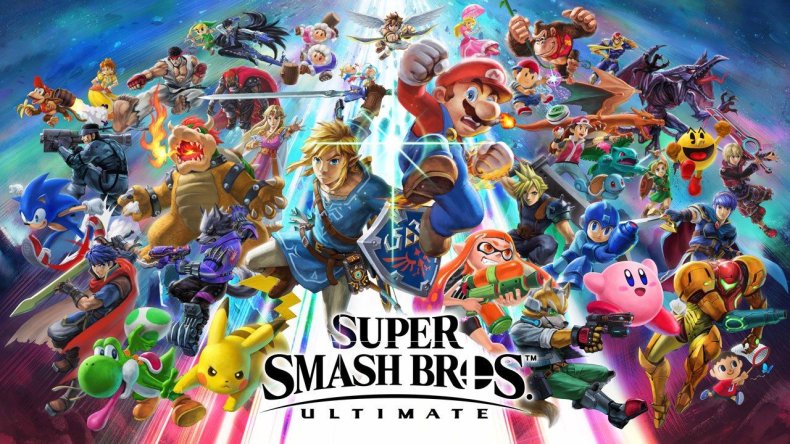 "Jack" has been linked to Joker, because the character was called the "jack of all trades" in Persona 5. "Packu" is likely Piranha Plant, because it's the sound of biting in Japanese.
But what about "Brave"? Rumors suggest the next Smash Ultimate DLC character is Erdrick, the protagonist from Dragon Quest III . It would make sense for a Dragon Quest character to be the "Brave," fighter because the Japanese default name for the protagonists in Dragon Quest is Yuusha, which loosely means "person of bravery."
Dragon Quest XI i s coming to Nintendo Switch in 2019 so it would be an ingenious marketing strategy to include one or more characters from the series into the biggest game on the console to date.
However, there's little hard evidence besides the speculation, and "Brave" could refer to a number of characters from Nintendo or a third-party game.
The first Smash Ultimate DLC fighter was revealed to be Piranha Plant. This character is a bonus fighter for those who purchased Smash Ultimate early and registered it under their own Nintendo account. In December, Joker was revealed as the first DLC fighter of the previously announced Fighter Pack at the 2018 Game Awards. A release date for Piranha Plant and Joker have yet to be announced.
Super Smash Bros Ultimate is available now for Nintendo Switch.
What do you think the data mine means? Who do you want to see join Smash Ultimate ? Let us know in the comments section below.