How to Get Piranha Plant for 'Super Smash Bros. Ultimate'
One of the biggest surprises during the Super Smash Bros. Ultimate Nintendo Direct was the reveal that Piranha Plant will be an early purchase bonus for the highly-anticipated fighting game.
Memes and Waluigi jokes aside, those looking to pick up Smash Ultimate will want to be able to download this free new character. However, Piranha Plant will only be available to download for a limited time after players register their game.
Piranha Plant will be separate from the Fighters Pass in the future, and if you're looking to secure the new fighter for Super Smash Bros. Ultimate for free, here's the steps and everything you need to know to do so.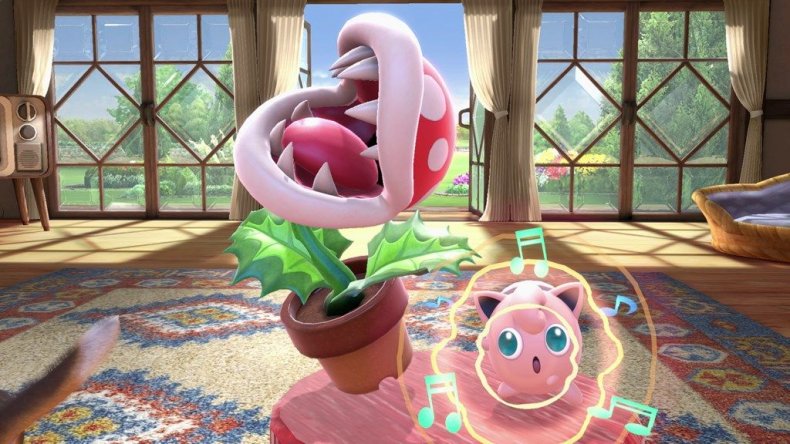 HOW LONG DO YOU HAVE?
Piranha Plant will only be available for a limited time, but you can ensure you get the character today.
From Nov. 1 to Jan. 31, 2019, players can purchase and register their Super Smash Bros. Ultimate game to access the new fighter when it becomes available in February.
HOW TO REGISTER YOUR SMASH ULTIMATE GAME
No matter if you purchase Smash Ultimate digitally or pick up a physical copy, you can register the game and get Piranha Plant in February.
Players who purchase the game digitallywill automatically be registered. The DLC code will be sent to the email address associated with the Nintendo Account within 48 hours of purchase.
If the physical version is what you're looking for, you'll need to register the game cartridge with My Nintendo. Here are the steps to registering the game cartridge:
Insert the game card into the Nintendo Switch console.
Highlight the game icon on the Nintendo Switch HOME menu.
Press the + or – button to access the software Options menu.
Highlight "My Nintendo Rewards Program," then select "Earn Points (Game Card version only)."
Select the Nintendo Account where you want to apply the Gold Points.
If you don't have a Nintendo Account yet, you can sign up for free here.
Download codes for Piranha Plant in Super Smash Bros. Ultimate won't expire until June 30, 2019.
Super Smash Bros. Ultimate will release on Nintendo Switch Dec. 7.
Are you excited to play as Piranha Plant? Let us know in the comments section below.