'Smash Ultimate' Joker Release Date Confirmed; Version 3.0 Details Revealed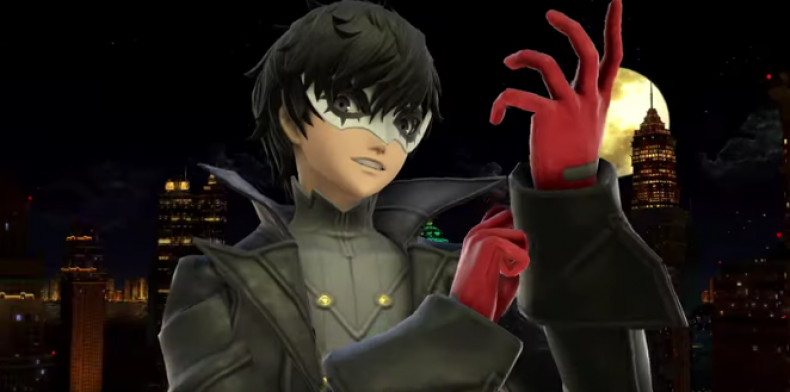 After weeks of speculation, Nintendo finally confirmed Joker will be arriving in Super Smash Bros. Ultimate on April 17 in a brand new trailer that shows off the character's first gameplay and what to expect when version 3.0 drops.
Check out the Super Smash Bros. Ultimate Joker and Version 3.0 trailer below.
Fans are first treated to Joker's first gameplay in Super Smash Bros. Ultimate . Wielding both his knives and a gun, Joker will be able to handle enemies near or far. However, his special ability comes from taking summoning his Persona.
While charging up and taking enough damage, Joker's Persona will appear and will give the character a damage boost. Joker's chain used for recovery will be replaced with the ability to fly and his shield will also act as a counter.
Joker is the first DLC character and is available to purchase separately for $5.99 or as part of the Fighters Pass for $24.99.
As for the Version 3.0 content, Stage Builder was teased in a previous Super Smash Bros. Ultimate trailer. However, a new Video Editor feature will be included to let players splice footage together. They'll be able to share it in the other new feature, Smash World that will also be the hub for stage creations from players around the world.
Here's a rundown of the new features coming to Super Smash Bros. Ultimate in version 3.0:
Stage Builder : Players with big ideas for a personalized Super Smash Bros. Ultimate stage can let their creativity run wild with the new Stage Builder mode. By using in-game tools, players can add moving platforms, spinning traps and other unique features to their customized stages. By playing in Handheld mode, budding designers can even use the touch screen to freely draw and create, and use front and back layers to further decorate their stages. Designed stages will be available to play in a new tab on the Stage Select screen and can be shared online via the new Smash World service for the Nintendo Switch Online app.
Video Editor : Super Smash Bros. Ultimate video content that has been saved to a Nintendo Switch system can now be spliced together into a fun timeline presentation. Subtitles and sound effects can also be added to personalize the video, which can be exported and shared with the world through the new Smash World service for the Nintendo Switch Online app.
Smash World : Players can view shared videos and download stages created in Stage Builder to Super Smash Bros. Ultimate in Smash World, a new service in the Nintendo Switch Online app. In Smash World, players can view recommended videos and even download custom stages shared by others online, giving players more ways than ever before to share their Super Smash Bros. Ultimate experience with friends
Super Smash Bros. Ultimate is available now for Nintendo Switch.
What do you think of Joker in Smash Ultimate ? What new feature are you looking forward to the most? Let us know in the comments section below.