'Smash Ultimate:' Registering For Piranha Plant Download Code Email is Annoying
Piranha Plant isn't arriving to Super Smash Bros. Ultimate until early 2019, but fans who purchased the game early are concerned they won't be able to get the DLC fighter for free when it does.
Usually, consumer need to register the game to get the perks of purchasing the game early, and Smash Ultimate is no exception. However, Nintendo hasn't made it intuitive for players to do so.
If you've purchased Super Smash Bros. Ultimate digitally, the game will be automatically registered under the My Nintendo account being used. You'll also automatically claim the gold points, and an email will be sent. Buying Smash Ultimate physically is another story.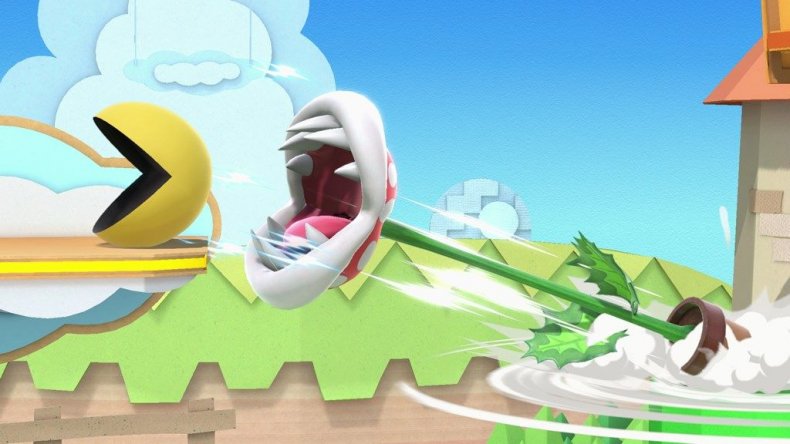 We covered how to register and get Piranha Plant back in November when it was first announced (we recommend checking it out) but now that the game is out, some players are still having trouble and it seems to be tied to the emails they are supposed to receive from Nintendo.
Players will need to register their physical copy of Smash Ultimate and then claim the gold points by January 31, 2019. Only then will an email be sent to those players.
However, Nintendo didn't bother putting "Piranha Plant" or "Super Smash Bros. Ultimate" in the subject line so players who bought both digital and physical copies may not be seeing it, or worse deleting them. The subject line for the Piranha Plant code reads "Thanks for your purchase of the Super Smash Bros. Ultimate game."
Within this email you'll get a message of thanks for purchasing Smash Ultimate followed by a 16-digit download code. Players can redeem this code from the Nintendo eShop. If you have the software open, it will prompt you to restart the game. Once Piranha Plant is finally available, it should automatically be added to the roster after you've redeemed the code.
If you still haven't found the email containing the Piranha Plant code, JC Rodrigo from Nintendo Treehouse reiterated how to register the physical game on your Switch. "This is what notifies servers that you qualify for the free Piranha Plant fighter email," JC wrote on Twitter. He continued to say for players to give the servers 10 days after registering to receive the email.
Super Smash Bros. Ultimate is available now for Nintendo Switch.
Are you excited to play as Piranha Plant in Smash Ultimate ? Have you received the email yet? Let us know in the comments section below.