Pyra and Mythra from Xenoblade Chronicles 2 is coming to Super Smash Bros. Ultimate as the latest DLC character for Nintendo's popular fighting game.
The reveal occurred during Wednesday's Nintendo Direct, which gave gamers 50 minutes of game announcements and reveals for the first half of 2021. In the reveal, fans were treated to a cinematic trailer featuring Rex, the protagonist of Xenoblade Chronicles 2. Rex talks about how Pyra has gone missing and goes out to find her.
He eventually does, but Pyra reveals that she has joined Super Smash Bros. Ultimate as she proceeds to take on the various characters in Nintendo's premiere fighting game.
The character will join Super Smash Bros. Ultimate in March.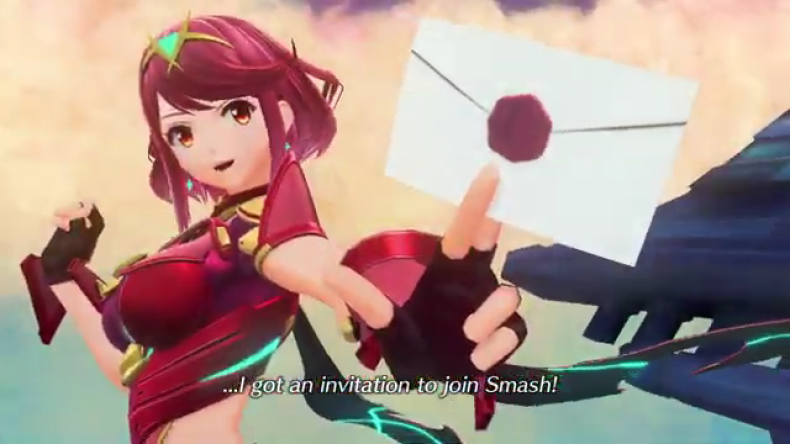 Super Smash Bros. Ultimate has eight DLC characters so far that have been broken up into two groups. The first group was the Fighters Pass, which included Joker, Hero from Dragon Quest, Banjo & Kazooie, Terry Bogard from King of Fighters and Byleth from Fire Emblem.
The second group, Fighters Pass 2, currently only has Min Min from ARMS!, Minecraft Steve, and Sephiroth from Final Fantasy VII with three more characters yet to be revealed.
Sephiroth was the last DLC character and was revealed during the 2020 Game Awards. The villain was released in late December along with more Mii Fighter costumes, including Geno, and a new stage.
With the release of Pyra and Mythra, Smash Ultimate fans should expect more costumes and stages.
Super Smash Bros. Ultimate is a celebration of gaming from all companies, and that includes Nintendo's competition. Square Enix, Xbox, Sega and more have representatives in Super Smash Bros. Ultimate.
Super Smash Bros. Ultimate is available now for Nintendo Switch.
What do you think of joining Super Smash Bros. Ultimate? Let us know in the comments section.
This story is breaking and will be updated with further information.