'Smash Ultimate' Confirms Terry Bogard as New DLC Character, Banjo-Kazooie Release Date and More
Nintendo has a lot of news regarding Super Smash Bros. Ultimate during the September 4 Direct including the release date of Banjo-Kazooie the next DLC character and more.
First, the biggest news is that the rumors of an SNK character coming to Smash Ultimate has been confirmed. Terry Bogard from Fatal Fury will join the fight. Terry will arrive in November. When the trailer is released we will update this section.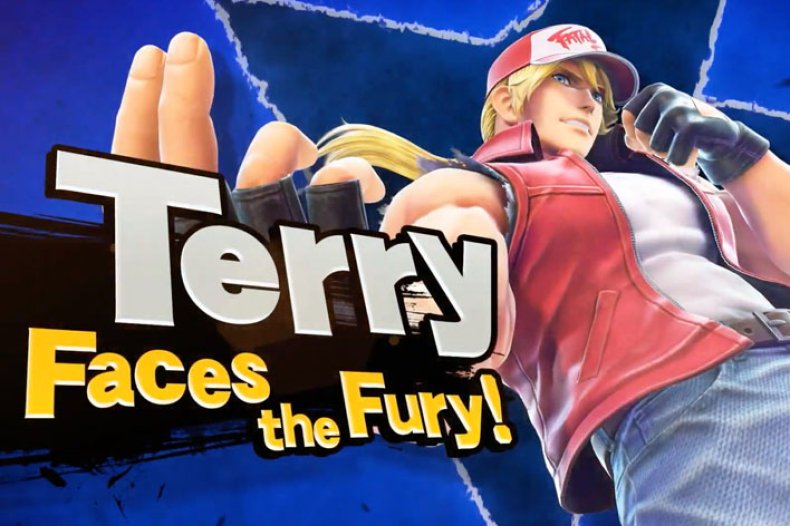 You can catch the entire Smash Ultimate section of the Nintendo Direct below around the 7:50 mark.
Nintendo then confirmed that more DLC characters are coming to Smash Ultimate after the fifth and final fighter of the Fighter's Pass is released. More information on this will come in the future.
And finally, Banjo-Kazooie will be available to download today. A special demo with Smash Ultimate director, Masahiro Sakurai showcasing all of Bajo-Kazooie's moves - similar to when The Hero from Dragon Quest was released.
You can check out the special demo below.
New Mii Costumes and other tidbits were also revealed during Sakurai's special Banjo-Kazooie demo. You can catch all the information in the trailer below.
Banjo-Kazooie was revealed during the annual Nintendo E3 Direct. The bear and bird combo weren't immediately shown off, however, as The Hero from the Dragon Quest series got the first reveal of the online presentation.
Nintendo did make sure to end the Direct on a bang with Banjo-Kazooie - a character that many Smash players were clamoring for - was revealed with a Fall release date.
Terry Bogard's inclusion in Smash Ultimate was leaked by a rogue Nintendo UK listing that showed the fourth DLC character would be from SNK. A trademark featuring the SNK logo was shown in the listing, which led to fan speculation.
Super Smash Bros. Ultimate is available now for Nintendo Switch.
What did you think of Terry Bogard's reveal? Who do you hope to see in Smash Ultimate next? Let us know in the comments section below.