Giant African Snails Are Invading the Caribbean, Freaking Out Tourists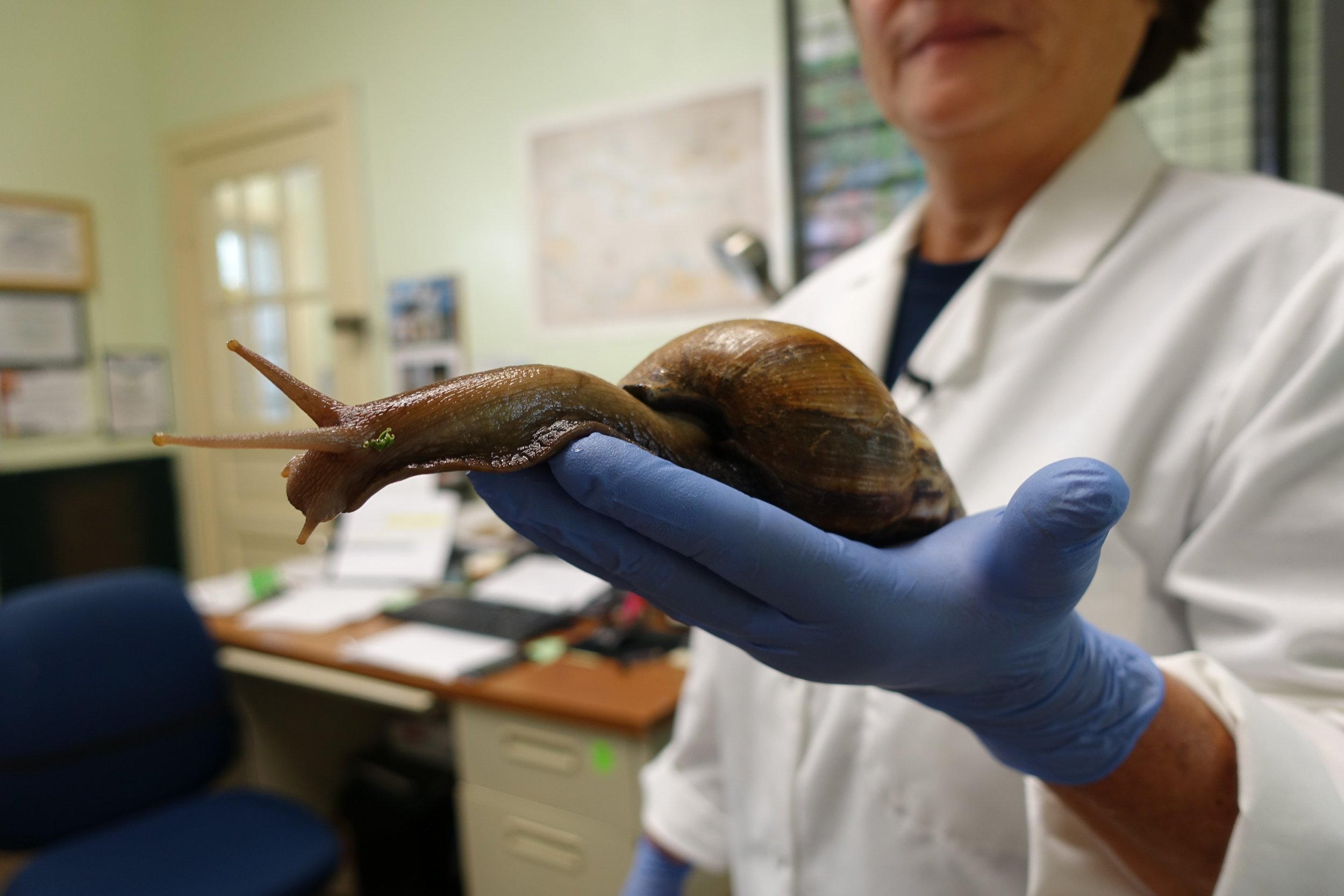 Giant African snails, which can grow as large as one's palm, continue to crawl across South Florida—and now they're causing trouble in the Caribbean too.
The snails, which hail from East Africa, are not exactly a new issue. They've been around for decades, but as they continue to move into more areas, efforts to eradicate "one of the most damaging snails in the world" have become more widespread...and not exactly successful in places like Havana and other Cuban provinces, as reported by USA Today.
"They were recently an issue in Barbados and Antigua and Trinidad," James Coupland, entomologist and director of FarmForest Research Inc., an international agricultural and environmental research company, told Newsweek via email. "These issues are not only health ones due to the spread of rat lungworm, but also tourists who are a bit averse to seeing large snails climbing up their hotels."
And as Antonio Vazquez, a biologist at Havana's Institute of Tropical Medicine, told USA Today, "Now that the snails are established in Havana, it will be 'quite difficult' to wipe them out."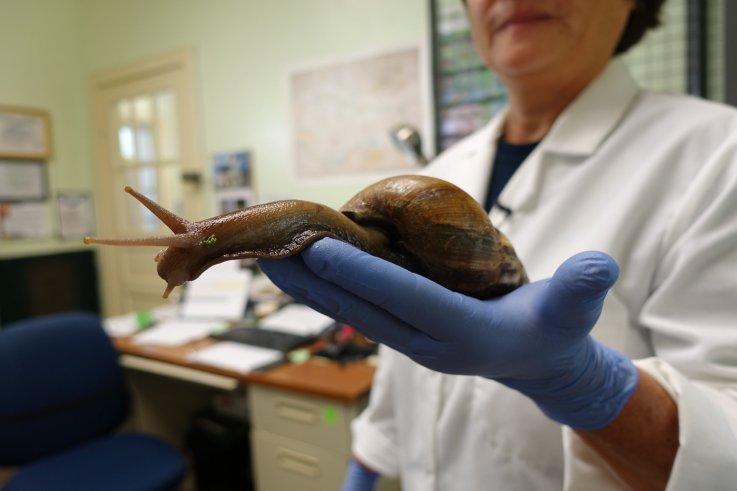 Rat lungworm is a parasite that can lead to health complications and in some cases, a rare type of meningitis. The mollusks, which can grow to be about 8 inches long and weigh nearly 1 pound, can only become infected if they eat contaminated rat feces, according to the Centers for Disease Control and Prevention.
In the U.S., the snails have been documented in Hawaii and South Florida. The Sunshine State has attempted to get rid of the creatures for years; however, recent efforts—which Coupland is involved with—have proved to be more successful than previous ones. Most sites in the Miami area are eradicated now, he said.
More than 161,900 of the pesky creatures have been destroyed in South Florida as of mid-2016, USA Today reports.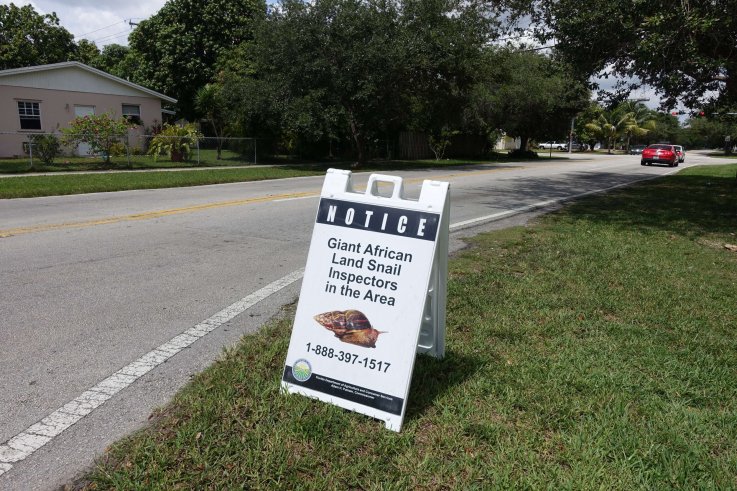 If you're wondering how the snails ended up where they are, the answer dates back to World War II.
"The snails came out of East Africa, where they are consumed for food," Coupland explained. "The first large invasion of the snails occurred in the Second World War when the Japanese introduced them to Southeast Asia, and then they swept through the Pacific islands, causing a lot of damage in the '50s and '60s. They are farmed in Indonesia and sold to us as escargot—check the tin in any supermarket."
Giant African Snails Are Invading the Caribbean, Freaking Out Tourists | Tech & Science