A Massachusetts mother was horrified Saturday when a five-foot-long milk snake slithered into her Medford home and bit her infant son.
Jenna Lees-Rolfe spotted the non-venomous snake as she was standing at the kitchen sink. Her son, James, was playing with pots and pans nearby when the snake appeared.
Animal control officers believe the creature made its way into the family home through the garage, before heading to the kitchen—possibly through a pipe—and creeping out from under the refrigerator.
Lees-Rolfe, who hails from Australia, was terrified by the snake. "I'm still in shock," she told local station WHDH Monday. "The snake was in my house next to my nine-month-old. That was the most shocking thing to me."
Luckily, Lees-Rolfe's son James wasn't as scared as his mother. She said he was "totally unfazed" when the snake bit his leg.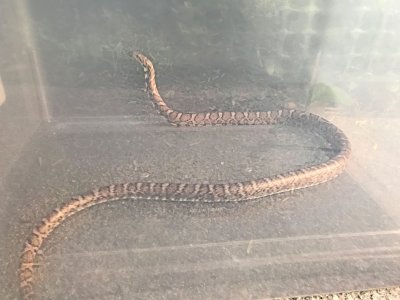 She told The Boston Globe she quickly grabbed James and took him to another room of the house, where his three-year-old brother was playing. When she checked James's wound there were no signs of inflammation.
She told The Globe that in Australia, snakes can be very vicious. This snake, however, "was nothing like that."
She told CBS Boston that a doctor friend assessed her baby after the incident and made sure he was okay.
Lees-Rolfe and her husband managed to wrangle the creature into a trash can before moving it to a clear container. They called local animal control services, who removed the snake and released it back into the wild, WHDH reported.
Lees-Rolfe told Newsweek she and her husband have now sealed up the gap behind the fridge. They've also bought rodent traps and snake repellent "to be safe," she added.
"Some of my neighbors have been here for more than 15 years, and no one has ever seen a snake," Lees-Rolfe told The Globe.
Lees-Rolfe told CBS Boston she'd never found a snake in her home in 26 years of living in Australia. "The irony is just really funny at the end of the day," she said.
Given that kids are taught to be careful of snakes back home, she added: "It's probably a good thing this happened to the Australians."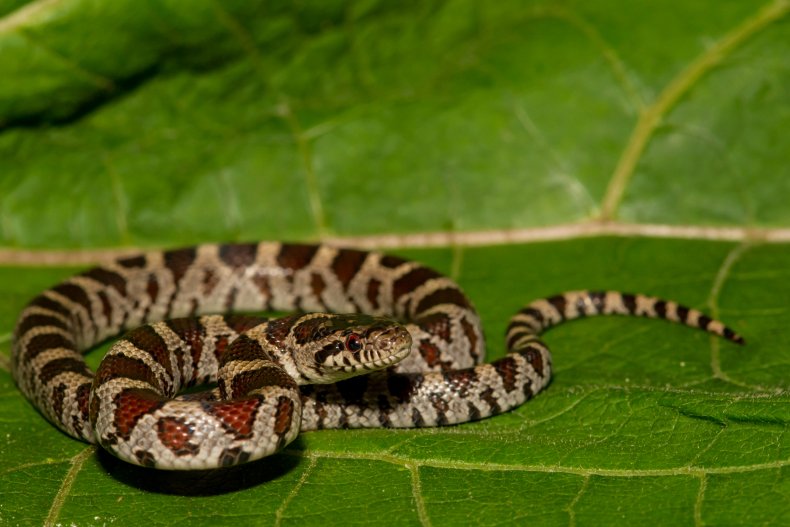 The Lees-Rolfe family aren't the only U.S. residents to come across a slithery visitor in recent weeks. In May, a man from Franklin in Tennessee nearly lost his finger after a rattlesnake attacked him in the woods.
Austin McGee was moving a piece of metal when the venomous snake sank its teeth into his left index finger. He didn't realize how dangerous the creatures were, and initially treated the wound himself. But it soon began to swell, and within days had reached the size of a lemon. Doctors drained the wound, but warned it could take up to eight months to heal.
McGee told Newsweek he was doing "pretty well, considering how it was." He recommended that other people working in areas where rattlesnakes roam should remember to "be careful and look and listen."
This article has been updated with comment and pictures from Jenna Lees-Rolfe.