Snoop Dogg Trolls Trump Again as He Smokes Joint Near White House: 'F*** the President'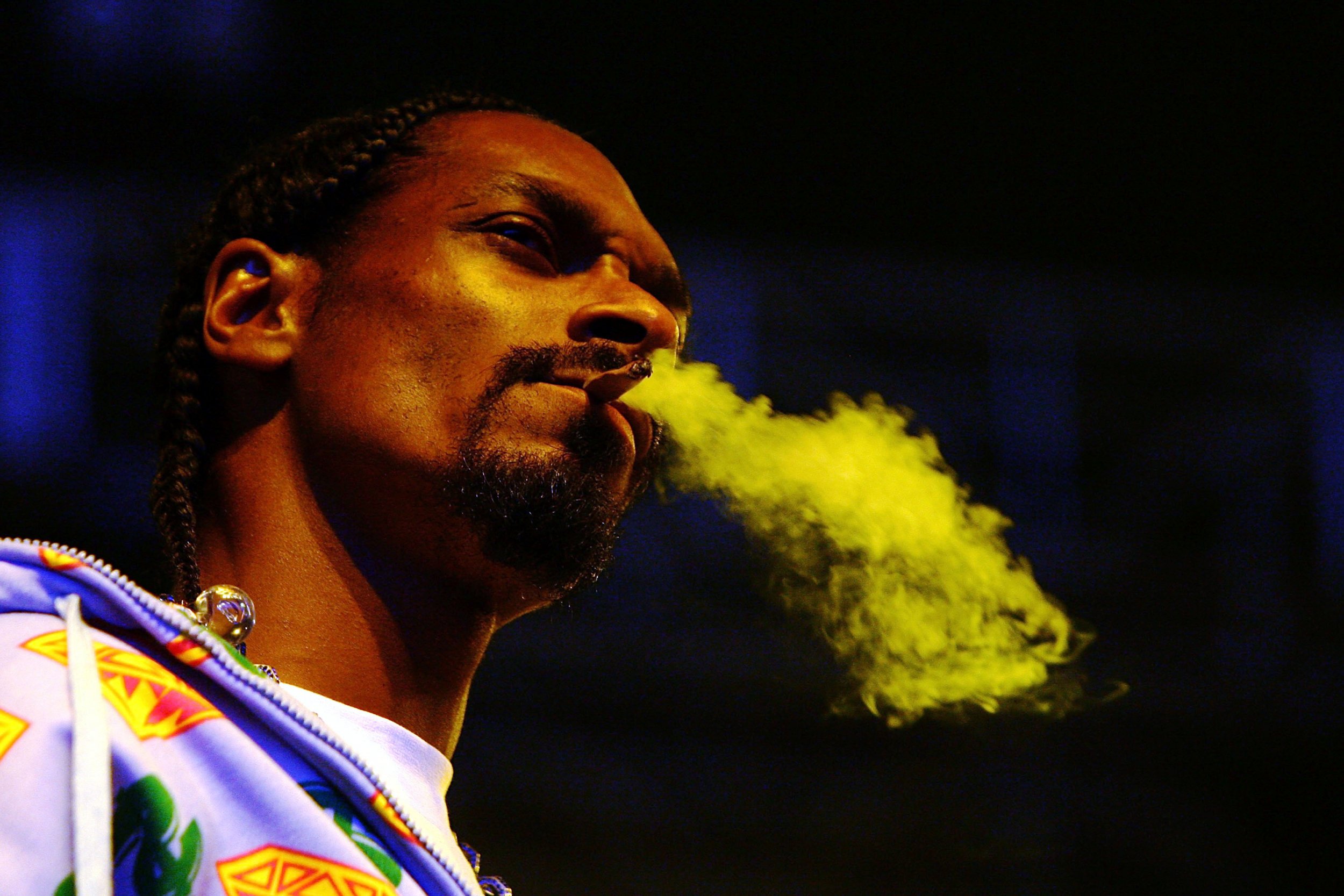 Snoop Dogg continued his campaign of smokes and swears against U.S. President Donald Trump Thursday by sharing shots of him lighting up a joint near the White House.
"Fuck the president," the rapper repeated multiple times in a series of videos filmed in Washington, D.C, and shared to his 28.5-million strong Instagram following.
In the first video, shot from a vehicle, Snoop, whose real name is Calvin Cordozar Broadus Jr., tells his driver to pull over near the White House. "There go the White House right there, huh? All them motherfuckers are Secret Service, huh? Wish I could get out and take a picture right now, but you can't park, huh," he says.
"Fuck it, let me out...Let me get a picture. Snoop Dogg, fuck the President," he continues.
Newsweek subscription offers >
The second video shows the rapper light a joint and sit on a bench in view of the White House. "Fuck the president," he says while taking a puff.
The third video shows an exchange between Snoop and a passerby, before fans approach the rapper and ask for pictures. "Your hair is amazing," he says to a white-haired man as he walks past. "That's a compliment from you," the man responds.
The rapper then turned to the camera before saying he "don't give a fuck" as he "[blew] like a Rolling Stone," outside the White House.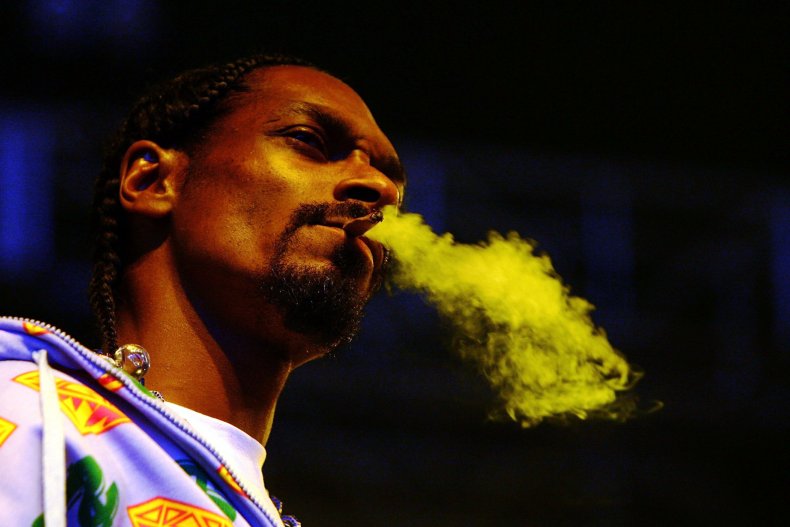 Newsweek subscription offers >
Snoop has lambasted Trump multiple times in recent months. In September, he told DJ Suss that anyone who liked the president was "racist."
The rapper said Trump "drew the lines" of division in his role at the White House by "pointing motherfuckers out and singling them out."
Fellow musician Kanye West—who spoke out in support of Trump multiple times before "distancing" himself from politics in October—was part of the problem, Snoop said. "Don't forget about him too...Throw him in the bag too, cause he right with them motherfuckers."
West previously said of Trump, "We are both dragon energy...He is my brother. I love everyone."
Snoop recently released a music video showing a mock assassination of a Trump-inspired clown called Ronald Klump. The clown is seen on television declaring the deportation of "doggs" in the video for Snoop's "Lavender" remix. The rapper later fires a toy gun at the clown, which unfurls to reveal the word "Bang."
Snoop Dogg Trolls Trump Again as He Smokes Joint Near White House: 'F*** the President' | U.S.