'Snowpiercer' Season 2: Is Jennifer Connelly Leaving as Melanie?
Snowpiercer's most recent episode on TNT and Netflix spelled big trouble for Melanie Cavill (played by Jennifer Connelly) as her chance to reboard the train literally passed her by. With the character facing the prospect of surviving another month in the frozen tundra, her chances of surviving seem to be diminishing. This is sure to leave Snowpiercer fans wondering whether Connelly is set to leave the show.
In interviews after Season 2, Episode 6, titled "Many Miles from Snowpiercer," Connelly confirmed that, despite the episode featuring Melanie have multiple hallucinations, the train not picking her up was very real. She told TVLine: "Well, I suppose it could be a hallucination, because she has been seeing things, but... I think I'm allowed to say it is the real deal."
However, in that same interview, she remained tight-lipped about the future for her character. Asked if we will see her character again after this episode, the Requiem for a Dream actor (who is also set to appear in the upcoming Top Gun: Maverick) said: "I think that might give too much away, so... you'll have to keep watching."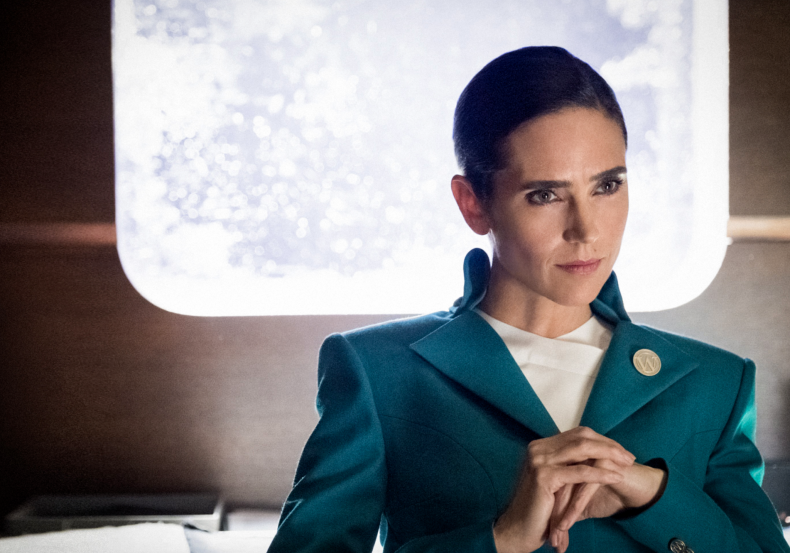 It seems likely, however, that Connelly will return—after all, there is a lot of unfinished business between her and her daughter Alex (played by Rowan Blanchard) that would be left unresolved if Melanie were to die on the tundra.
IMDB currently lists Connelly as appearing in the next episode of Snowpiercer. However, the official synopsis keeps things up in the air by not mentioning her:
"Our Answer For Everything - Layton (Daveed Diggs) and Till (Mickey Sumner) investigate the murders. Wilford (Sean Bean) leads Miss Audrey (Lena Hall) down a dark path."
TNT has also released a promo for the next episode without Melanie, most likely to keep her survival a disguise.
A Variety interview with the actor, however, seems to hint that Connelly is not going anywhere. It notes, "Unfortunately for Melanie, it may take episodes to reunite in person with her daughter, if she is successful at all. The external challenge she faces when it comes to the changing climate cannot be understated."
In January 2021, the show was renewed for a third season, so it would certainly be a major twist if the show decided to kill off one of its biggest stars in the lead-up to another season.
In fact, a Deadline article seems to confirm that Connelly is sticking around Snowpiercer. In a piece announcing that The Good Wife's Archie Panjabi was joining the cast for Season 3, it was noted, "Panjabi will join Season 3 stars Jennifer Connelly, Daveed Diggs, Sean Bean [...]," seeming to confirm the return of the Labyrinth star.
The overarching synopsis for the season also suggests that there is more Melanie storyline to come. The logline for Season 2 reads: "Melanie leads the charge on a shocking new discovery that could change the fate of humanity."
Snowpiercer Season 2 continues Mondays at 9 p.m. ET / 8 p.m. CT on TNT and Tuesdays on Netflix outside of the U.S.