'So You Think You Can Dance' Canceled: Is 'SYTYCD' Ending?
So You Think You Can Dance has been one of the many shows affected by the coronavirus pandemic, with its summer 2020 season canceled just weeks before it was set to begin. While the Fox show was expected to return in summer 2021, but a new report has it that the show is still on hiatus, putting its future in jeopardy.
In June 2020, Fox released a statement reading: "Production on Season 17 of SYTYCD will not be moving forward due to health and governmental restrictions in response to the COVID-19 pandemic. As a result, while we were looking forward to its return this summer, we cannot meet the standards we've set for viewers and contestants in light of the show's unique format, intricate production schedule, and limited time."
Though the show was canceled for summer 2020, shows like Dancing With the Stars were able to go ahead in 2020, and Fox did manage to put out another dancing show, Masked Singer spin-off The Masked Dancer, leading to some hope that the show could return.
However, per TVLine, the show's producers 19 Entertainment and Dick Clark Productions are "not moving forward" with Season 17 at the present time.
Newsweek has independently verified that claim.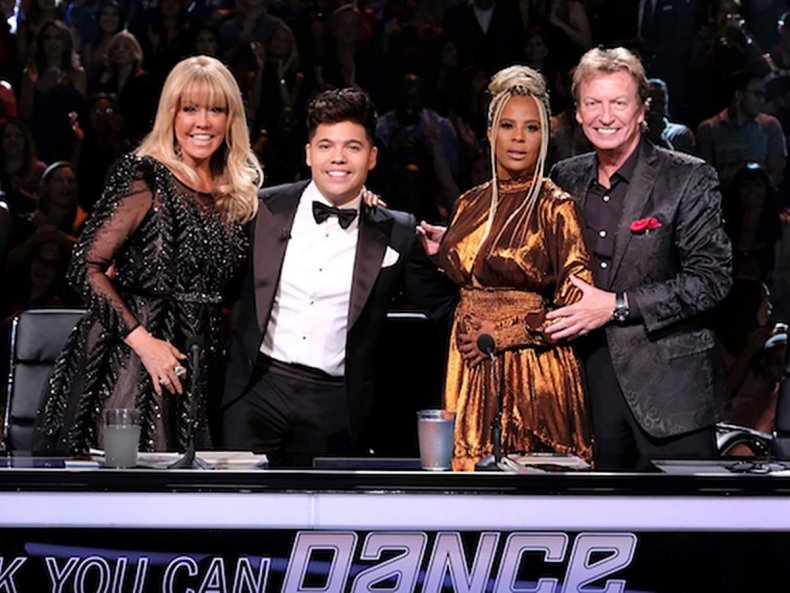 The Cat Deeley-hosted show, however, has not been completely canceled, with the site reporting that the show could return at some point.
One difficulty that SYTYCD has that these other shows do not, however, is that they have a public audition process—something nearly impossible to do in person under current guidelines.
Deeley herself, however, returned to the U.K. in 2020, 14 years after leaving her native country for Los Angeles—perhaps a sign that she did not expect to have to return for hosting duties any time soon.
In September 2020, the presenter revealed that she moved back to the U.K. over fears about gun violence in the U.S. She told You magazine that the move happened after her husband, comedian Patrick Kielty, and one of their sons were caught in an attack at a shopping mall.
"They shut down the centre," the presenter said. "I got a call from Paddy, saying, 'They're taking us out through the fire exits but nobody can get to their car. If we walk to a junction, can you come and get us? He wanted to keep [Deeley and Kielty's son] Milo calm, so I didn't understand the enormity of what was happening. As I was driving I began to see helicopters, news vans, firemen and Swat squads."
So You Think You Can Dance judge Mary Murphy told The San Diego Union Tribune: "In early February, we were given the green light. We were all excited...We tried everything to change the show's format to make it work."
Murphy's comment implies that is SYTYCD were set to air in 2021, it would have already been given the greenlight. News of the Season 17 renewal, for example, was published on February 20, 2020, which suggests that if the show is returning to screens this year, fans will hear about it soon.