Who Are the New 'SYTYCD' Judges—And What Happened to the Old Ones?
So You Think You Can Dance (SYTYCD to fans) returns for Season 17 this May after being off screens for three years.
The Fox show was last on screens in 2019, when Nigel Lythgoe, Mary Murphy, Laurieann Gibson and Dominic "D-Trix" Sandoval were its judges. None of them are returning for the 2022 season. Cat Deeley, however, is returning as host.
The SYTYCD judges this year include a returning judge from the 2018 season, plus two figures brand new to the judging panel (though not new to judging dance competition shows).
Stephen "tWitch" Boss, JoJo Siwa and Matthew Morrison are the new So You Think You Can Dance judges. Here's what you need to know about them—and why the Fox show has replaced its judging panel.
Who are the new judges of So You Think You Can Dance?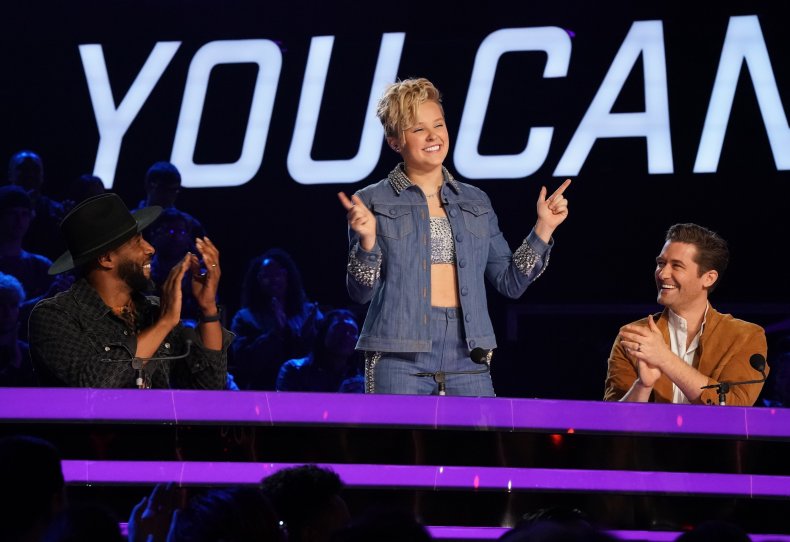 Stephen "tWitch" Boss
The only judge to have previously appeared on the SYTYCD judging panel, tWitch starred alongside Lythgoe, Murphy and Vanessa Hudgens on Season 15 of the show. He is also the host of Fox's The Real Dirty Dancing.
His So You Think You Can Dance connection, however, goes back to before his judging stint. In the 2008 season, the freestyle hip hop dancer came second as a contestant behind Joshua Allen. He is also married to Season 2 contestant Allison Holker—the pair even married at Lythgoe's California vineyard.
Before the show, he had been a dancer in films like Hairspray and Blades of Glory. After his appearance, he starred in the racy Magic Mike XXL, three Step Up films and became a DJ-turned-cohost of The Ellen DeGeneres Show. He also hosted Disney's Fairytale Weddings with his wife.
With Ellen coming to an end, he is returning to the show that gave his career a massive boost.
JoJo Siwa
Viewers have been watching Siwa dance since she was 10, when she was a contestant on Lifetime dance series Abby's Ultimate Dance Competition (SYTYCD fans may argue over whether that show can really be considered the "ultimate" dance competition...)
After becoming a breakout star on that show, she joined the reality show Dance Moms before becoming a recording artist. Though Gen-Z may have known who Siwa was for nearly a decade, she came to wider attention after coming second in the 2021 season of Dancing with the Stars. After judging Peacock series Siwas Dance Pop Revolution she joins the So You Think You Can Dance panel at just 18 years old.
Amazingly, that doesn't make her the youngest-ever judge on the show—that was Maddie Ziegler, just 13 when she was on the panel in 2016.
Matthew Morrison
Morrison is probably better known as a singer than as a dancer thanks to his role as Will Schuester in Glee—not to say that Mr. Schue didn't love a bit of soft shoe from time to time…
As a Broadway star, though, Morrison has had to show off his dance moves a number of times, particularly when he was part of the cast of the original Broadway version of Hairspray in 2002. More recently, he was The Grinch in NBC's live musical nightmare-fuel version of the story.
Despite less experience dancing that tWitch or Siwa, Morrison has actually spent the longest as a dance show judge. The Glee star spent two years as a judge on U.K. show The Greatest Dancer in 2019 and 2020.
What happened to the old SYTYCD judges?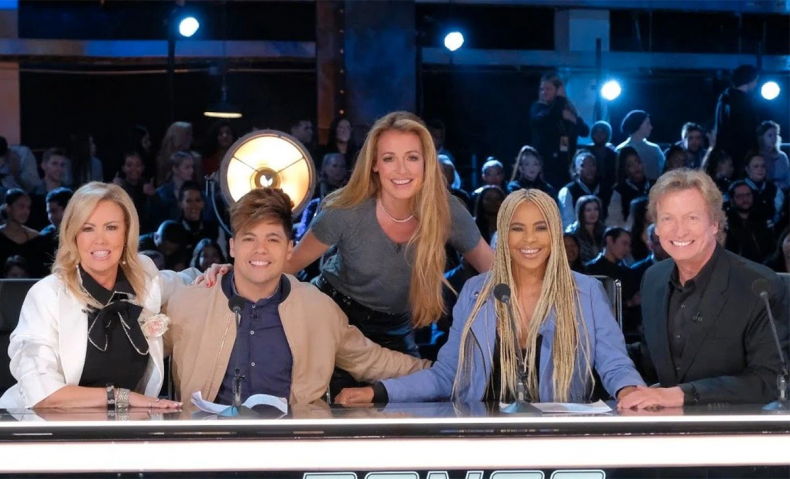 Lythgoe tweeted that he had not been asked to return to the show by Fox—despite being an executive producer of the show.
He wrote: "On a personally sad note, I have not been asked to be on the judging panel this season. I don't know who will be saying 'Cue Music' but I wish them well." Gibson, meanwhile, is busy developing a new talent format named Icon.
It seems like Fox has taken the show's three-year absence from screens as a chance to give it a soft reboot, aimed at attracting a younger audience. This can be seen in the age of the judges. The new panel has an average age of 33, with the oldest judge being the 43-year-old Morrison. The previous panel's average age was 52, with Lythgoe 69 at the time of the last season's broadcast.
So You Think You Can Dance Season 17 airs Wednesdays at 9 p.m. EDT / 8 p.m. CDT on Fox.