Ellen DeGeneres Canceled: Why 'The Ellen DeGeneres Show' Is Ending
The Ellen DeGeneres Show is coming to an end in 2022, with the 19th season of the long-running talk show set to be its last.
DeGeneres stepping down from her role was announced in a Hollywood Reporter article, in which the host said: "When you're a creative person, you constantly need to be challenged—and as great as this show is, and as fun as it is, it's just not a challenge anymore."
Warner Bros.' unscripted TV president Mike Darnell told the outlet: "Although all good things must come to an end, you still have hope that truly great things never will."
Although DeGeneres has said she has chosen to move on to new projects, the end of The Ellen DeGeneres Show comes after a difficult year for the comedian. Last July, Buzzfeed News released a piece in which numerous allegations were made about the program being a toxic work environment.
In a segment at the start of Season 18 of the show in September 2020, DeGeneres said of the reports: "I learned that things happen here that never should have happened. I take that very seriously. And I want to say I am so sorry to the people who were affected."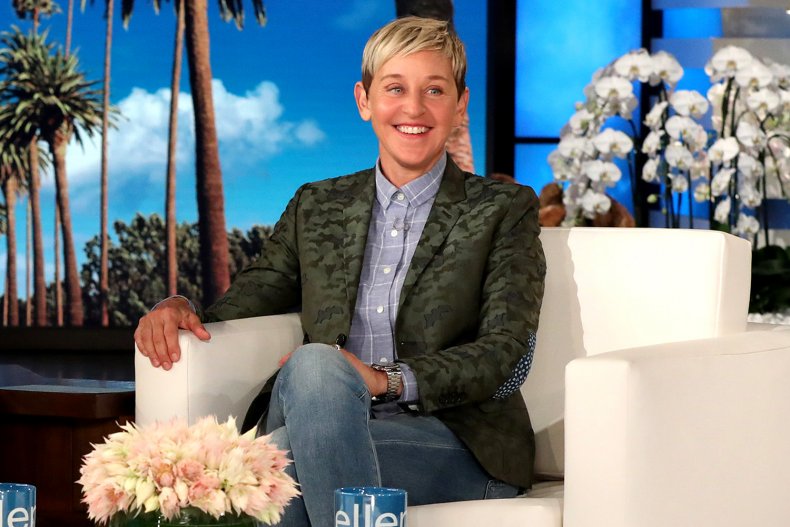 This apology was viewed by the show's largest audience for a premiere in four years. However, per ratings company Nielsen, average viewership was down a million viewers from the same time the previous year, from 2.6 million viewers per episode to 1.5 million. The show began to be beaten in the ratings by the likes of Dr. Phil (which gets around 2.5 million viewers an episode) and Live with Kelly and Ryan (2.7 million).
In terms of percentages, per US Weekly, the show has had an overall decline in ratings of 43 percent. It has also experienced a 38 percent decline among its core audience (and the most important demographic for its advertisers) of women under 54.
The Ellen DeGeneres Show was renewed through 2022 back in May 2019. It reached its 3,000th episode on April 29 this year.
This came after DeGeneres told The New York Times that her wife Portia de Rossi had been encouraging her to quit in order to lighten her workload, while her brother had told her that "in the age of Trump, the country needs her positive, unifying voice on television every day."
Announcing the renewal, DeGeneres said on a 2019 episode: "I'm excited to announce that I'll be doing my show for three more years. Mostly because I love doing it so much every day, but also because that takes me to the end of my car lease."
Although the show is ending, fans still have hundreds of episodes left to watch. The current 18th season of Ellen is set to run until summer 2021, then fans can expect 150-plus episodes to air from September until summer 2022—when it will end with what is sure to be a celebrity-packed final set of episodes.
In a statement provided to Newsweek, Darnell said: "The Ellen Show started as the little program that could and became an absolute phenomenon. Over the years, it established itself as the premiere destination for both superstars and incredible heartfelt human interest stories. The show and Ellen brought comedy, joy, happiness, comfort (and dancing!) to countless millions every day for 18 years. It was and is an indelible piece of the television landscape, and it will be sorely missed."