What Former 'Ellen' Employees Really Thought of Her Apology
Ellen DeGeneres is back, but are her former and current employees happy to see her? On September 21, the television personality's namesake show returned, and DeGeneres offered a heartfelt apology in her opening monologue. She facetiously told the audience at the start that her summer was great, before launching into her apology over the reports and allegations of the show's set being a hostile and toxic workplace.
Former and current employees of talk talk show were reportedly not impressed with what she had to say on Monday. They told Buzzfeed News that DeGeneres appeared to take their accusations of a toxic environment and sexual harassment in the workplace lightly.
"Not only did Ellen turn my trauma, turn our traumas, into a joke, she somehow managed to make this about her," one former employee told Buzzfeed News.
"When she said, 'Oh, my summer was great' and that was supposed to be funny I thought, 'It's funny that you had a rough summer because everyone was calling out all of the allegations of your toxic work environment and now you're the one suffering?'" another former employee said.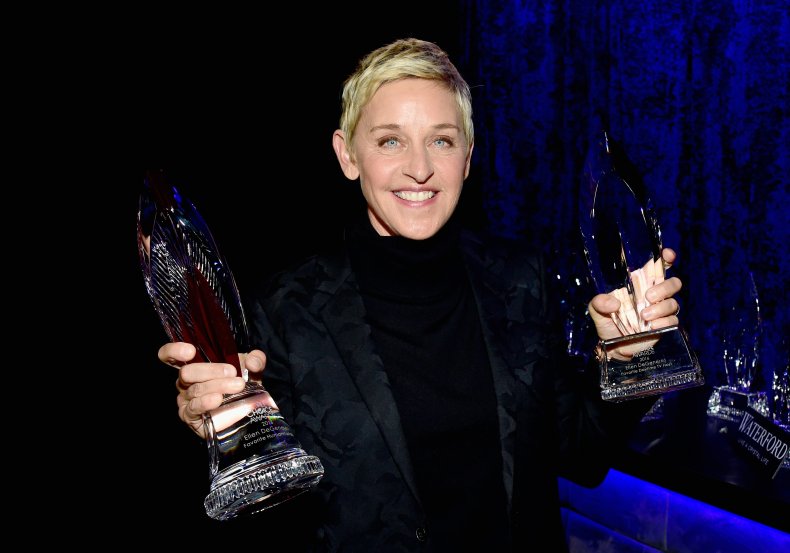 A third person also commented that they didn't appreciate the jokes being made about their workplace experiences. "When you're talking about people who have accused her leadership of the seriousness of sexual misconduct, I don't think it's appropriate to have jokes in the monologue."
BuzzFeed released two bombshell reports over the summer collecting accusations of racism and intimidation from top managers, along with sexual misconduct and harassment. WarnerMedia, the studio's parent company, launched a third-party investigation into the allegations.
A current Ellen show employee told the publication that they were not informed about the next direction for the show, or any of their duties, until the premiere aired. Even though they were relieved to find everything moving forward, they described this move as "tactical."
"It's always tactical," the employee explained. "The average person will listen to it and make their own choices, but what people don't always take into account is that information is power, and she's sharing it now because it's for premiere week and it's to get viewers back, and that just feels the opposite of what this message is about."
DeGeneres' reputation as the "be kind" lady has been tarnished by the controversies that arose over the past few months. "There's nothing wrong with being the 'be kind' lady if you're actually true to your word," one former employee pointed out.
"It's kind of amazing that this is being discussed on her show," they continued. "To actually go from an environment where nothing is said and everyone keeps their head down to now when it's the topic of her first show back is pretty amazing."
"Whether or not I believe in this message that she is saying is another issue."
Additionally, the Twitterverse was unimpressed with her apology, with many users complaining that the comedian and talk show host's remarks felt off.
"As you may have heard, this summer there were allegations of a toxic work environment at our show and then there was an investigation. I learned that things happened here that never should have happened," DeGeneres said during Monday's broadcast.
"I take that very seriously and I want to say I am so sorry to the people who were affected," she continued. "I know that I'm in a position of privilege and power and I realized that with that comes responsibility, and I take responsibility for what happens at my show."
"We have had a lot of conversations over the last few weeks about the show, our workplace, and what we want for the future. We have made the necessary changes and today we are starting a new chapter." DeGeneres also touched on reports about her own behavior, and said she is working on herself.
"All I want is for every single one of them to be happy, and to be proud to work here," she concluded, addressing the 270 employees who work on The Ellen Show.