What Ellen DeGeneres Said In Her First Monologue Back On Air
Ellen DeGeneres returned to television this week for her first show following a summer of toxic workplace allegations, internal investigations and a severe public character assassination.
The disgraced TV host and comedian welcomed a virtual audience to The Ellen Degeneres Show for the first episode of Season 18 Wednesday, with an apology filled monologue that is widely thought to have missed the mark.
In her speech, the 62-year-old explained she'd learned of toxic behavior behind the scenes of the talk show, and apologized to anyone who had been on the receiving end. DeGeneres promised Season 18 would be the start of a "new chapter." She also addressed reports of her own cruel behavior to staff but didn't necessarily apologize for this, rather, she used it as a punchline for jokes.
"As you may have heard, this summer there were allegations of a toxic work environment at our show and then there was an investigation. I learned that things happened here that never should have happened," DeGeneres began.
"I take that very seriously and I want to say I am so sorry to the people who were affected. I know that I'm in a position of privilege and power and I realized that with that comes responsibility, and I take responsibility for what happens at my show," she continued.
"This is The Ellen DeGeneres Show, I am Ellen DeGeneres. My name is there, my name is there, my name is on underwear. We have had a lot of conversations over the last few weeks about the show, our workplace, and what we want for the future. We have made the necessary changes and today we are starting a new chapter."
She later addressed reports of her own behavior, saying: "There were also articles in the press and on social media that said I am not who I appear to be on TV because I became known as the 'be kind' lady. And here's how that happened.
"The truth is, I am that person that you see on TV. I am also a lot of other things," DeGeneres explained.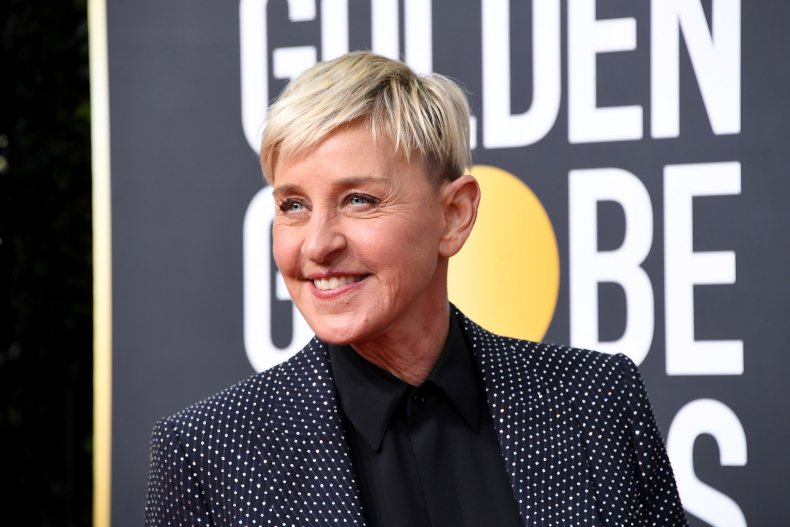 "Sometimes I get sad. I get mad. I get anxious. I get frustrated. I get impatient. And I am working on all of that. I am a work in progress. And I am especially working on the impatience thing because—and it's not going well because it's not happening fast enough."
DeGeneres ended her monologue by addressing out the 270 employees that work at the Ellen Show.
"All I want is for every single one of them to be happy, and to be proud to work here," she said.