Social Media Influencer Brandon Straka Gets Home Confinement, $5K Fine in Jan. 6 Riot Case
Pro-Trump social media influencer Brandon Straka was sentenced to three months of home detention and three years of probation and was ordered to pay a $5,000 fine due to his role in last year's U.S. Capitol riot.
Prosecutors said Straka, the founder of the "WalkAway" campaign, used his personal Twitter account to encourage people to storm the Capitol, the Associated Press reported. U.S. District Judge Dabney Friedrich called Straka's use of social media "deeply disturbing."
Straka was an invited speaker at a January 5, 2021, "Stop the Steal" rally in Washington D.C., according to the city's WUSA-9. In connection to his speech, Straka allegedly posted messages online to his followers saying, "We're not going to be peaceful much longer."
In footage captured during the January 6 riot, Straka can be heard in one video yelling, "Go, go, go," and, "Take it, take it," as rioters attempted to grab a shield from a police officer, according to the AP. He also tweeted, "Patriots at the Capitol—HOLD. THE. LINE!!!!"
"Even if he didn't personally engage in violence or property destruction during the riot, Straka encouraged and celebrated the violence of that day," Assistant U.S. Attorney Brittany Reed wrote in a court filing quoted by the AP.
Straka pleaded guilty in October to one count of disorderly conduct, which carries a maximum penalty of six months imprisonment, the AP added.
Prosecutors had recommended four months of home detention, according to Business Insider. Straka was not accused of entering the Capitol.
Straka told the judge that he and his followers do not condone violence and that his movement is about love, saying, "It's not who they are, and it's not who I am, which is why they love our movement," the AP reported.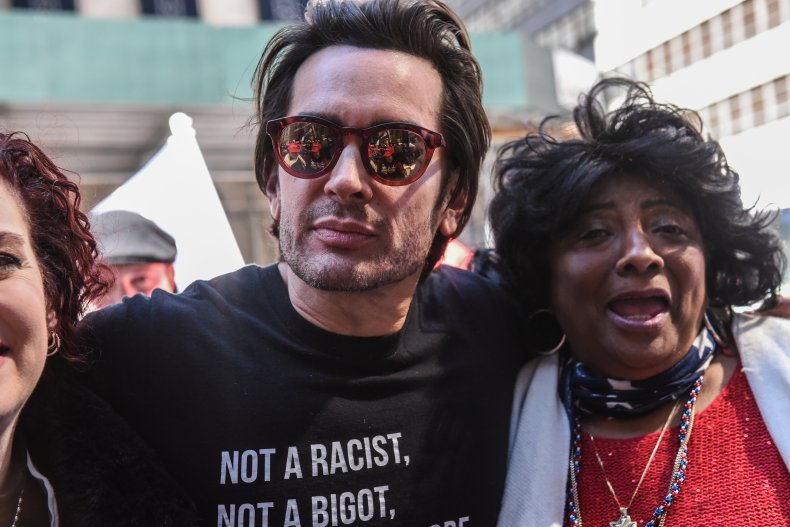 However, WUSA-9 reported that Friedrich was skeptical about Straka's statements.
"He wants me to believe he was there completely oblivious to what was going on around him, that he was just a peaceful protester, and it's very hard to believe that based on his conduct and his statements," Friedrich was quoted by WUSA-9.
Straka's attorney, Bilal Essayli, said prosecutors were attacking Straka's First Amendment rights to political speech, the AP reported. However, the judge said Straka wasn't being prosecuted for his political beliefs.
"None of the criminal conduct to which Mr. Straka has admitted is covered by the First Amendment," Friedrich was quoted by the AP.
In a sentencing memo, Essayli wrote that Straka provided all his passwords for his seized devices and had participated in three Justice Department interviews, WUSA-9 added.
Essayli wrote that Straka did not witness the worst of the violence on the west side of the Capitol, according to the AP, and that he later removed earlier statements once he understood "the full context of the events."