Social Worker's Response to Not Being Allowed to Wear Bathing Suit Praised
A social worker is being backed for her response to not being able to wear a swimsuit on the job, culminating in her jumping in the pool in her work clothes.
The now-viral post, titled, "It's unprofessional to wear a bathing suit (wholesome)," has been upvoted 31,000 times with 500 comments since it was shared on June 29. Redditor @vorrhin shared the post to the subreddit "Malicious Compliance," and she noted that part of her job is to visit foster children every month and to "ideally" build "positive relationships with them."
"This can be hard because I have a limited amount of time, they are scared of new people, and they get bored real fast," the original poster explained. "A couple [of] years ago, one of my favorite foster families got a pool, and all the kids could talk about was showing me their new pool."
The woman mentioned to her supervisor on her way to the visit that she was "looking forward to playing with the kids in the pool." Her supervisor "made a face of concern," and the OP told her that she had purchased a "covered-up and 'dowdy'" bathing suit for the visit. However, her supervisor said that "regardless" of the bathing suit's style, it would be "unprofessional" of her to wear a swimsuit while "on the job."
The OP concluded: "The kids (all 5 of them) were really brokenhearted when I told them I wasn't allowed to wear a bathing suit. That was quickly alleviated when I jumped into the pool wearing my office outfit! I don't know if it ever got back to the supervisors, but I did end up being that family's favorite social worker."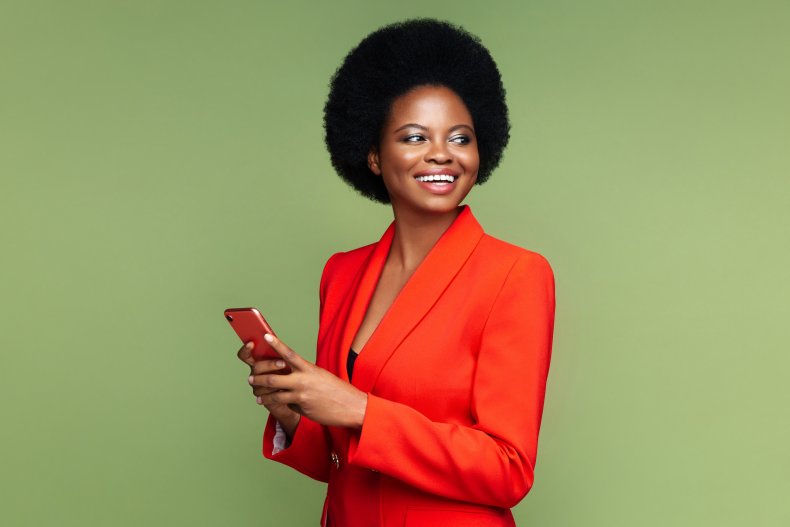 There are numerous children in the foster care system in need of loving homes. According to the Adoption and Foster Care Analysis and Reporting System, in 2020 there were 407,493 children in foster care in the country. Of those, 182,386 children were in a foster family home with a non-relative. In addition, 137,356 were in a foster family home with a relative. Other placements included 16,559 children in pre-adoptive homes, 15,975 in group homes, 22,824 in institutions, 8,022 in supervised independent living, 18,250 in trial home visits, and even 4,831 labeled as runaways.
The median age of kids in foster care was 7.7 years, and 17 percent had only been in foster care for one to five months. However, many others were in the system for a lot longer. About 6 percent had been in for 30 to 35 months, 11 percent were in for three to four years, and 6 percent were in foster care for five years or more.
Some of these kids in the system never find a stable home and end up aging out altogether. Every year, 27,000 young people are in that very situation, and the number has increased over the last decade, according to the Promise Love Foundation.
Numerous comments poured in over the viral post, and people are loving the woman's response to the predicament she found herself in. Many thought the woman made the right call by jumping in the pool.
"Oh man," a Redditor said. "As a kid who saw all sorts of adults break rules for selfish reasons, I would have been so freaking delighted to see someone break a rule for my own fun. An adult showing me I was worth the cost of a broken rule, priceless. And situationally appropriate."
Others loved the OP's attitude in the situation. "This is great, and I hope you keep this attitude for decades, and I'd get you a prepaid gas card if you lived near Syracuse," a Redditor said.
Comments of approval were everywhere, and one Redditor called the post, "the most wholesome thing I've read all day. Absolutely fantastic."
Another user thought children need people like the OP. "You handled the situation most awesomely," they wrote. "Thank you for helping them."
While a Redditor thought the woman "earned" the kids' "cooperation and adoration for the rest of [the] time they were on your caseload. Good on you."
Some thought the kids will always remember what the OP did. "I am willing to bet those kids will remember you fondly for the rest of their lives," a Redditor pointed out.
Kind words were everywhere, and one user wished they "had someone like you growing up in foster care." Another would have to agree, relaying, "Honestly, the fact that you visited would have made you my favorite social worker."
A foster parent weighed in as well, admitting they "strongly approve of this technique and would provide you back-up clothes and a dryer."
Newsweek reached out to Redditor @vorrhin for comment.
This isn't the only viral moment involving kids. The internet backed a man who refused to babysit for his sister's kids again. A woman was praised for kicking out a "spoiled" child and her mom from her kid's birthday party. In addition, a woman found support for refusing to help her brother avoid losing custody of his kids.