Socialism Is Bad Until a Capitalist Like David Perdue Gets Paid | Opinion
This week a mix of good and bad. Good news: We'll get a COVID-19 vaccine fairly soon. Bad news: President Trump, and the star of the Borat sequel, Rudy Giuliani, are still stalking the nation. Good news: there's a lot of optimism about stocks in 2021. Bad news: there's too much optimism about stocks in 2021. And so it goes. This week in On the Street: how socialism paid off for Georgia Republican Senator David Perdue; why corporations should, maybe, require employees to take the new vaccine; and who's really to blame for the lack of a new COVID bailout bill. Plus: President-elect Joe Biden may have a new treasury secretary soon; and, for your pleasure, Taylor Swift and Bootsy Collins! We'll start with David Perdue—and why not?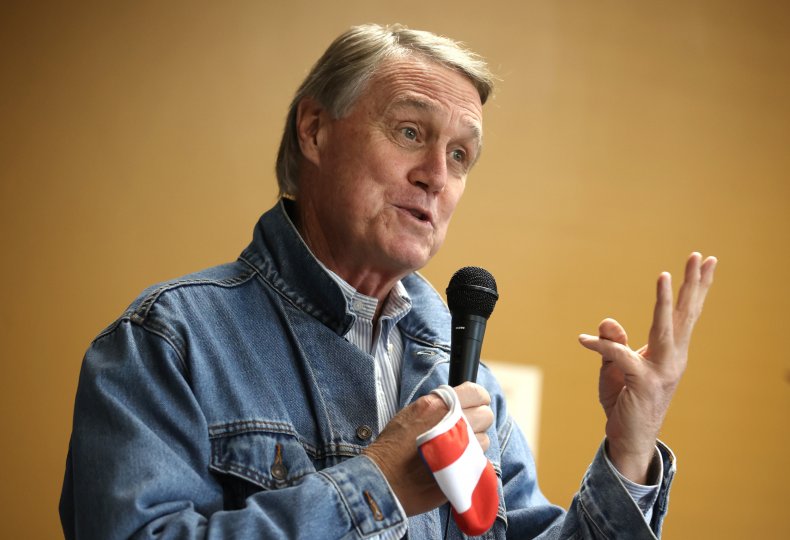 Meet the Socialist: When Senator David Perdue of Georgia isn't making fun of Black politicians' names—or inappropriately trading stocks—he's lamenting the scary prospect of America becoming a socialist nation. You'll hear a lot about that during the runoff for his U.S. Senate seat against Democrat Jon Ossoff, which will be settled January 5. But sometimes socialism is a good thing, even for hard core capitalists like Perdue. Case in point: Perdue was CEO of Dollar General from 2003 to 2007. Dollar stores, as you might know, typically cater to lower-income folks in lower-income neighborhoods. Government benefits also seem part of their business plan. In 2016, for example, the latest figures I have been able to dig up, DG's core customers accounted for more than 65 percent of the chain's sales. These are the chain's so-called "Best Friends Forever." They, according to a company document, "live paycheck to paycheck" and happen to rely "upon government assistance" such as the SNAP food stamp program. I think that counts as socialism. And that's okay. How much in sales do food stamps and other types of government assistance account for historically at Dollar General? I don't know because they wouldn't tell me. But they must be pretty important. When President Trump announced he planned to cut back SNAP, the shares of retailers like DG took a big hit. But it isn't only customers that get government benefits. A Pittsburgh Post-Gazette story in 2018 revealed that "about one in five employees" at Dollar Generals in Pennsylvania received food stamps. Caveat: I don't know the percentage of customers on government assistance during Perdue's tenure; again, the company wouldn't say. But you can bet the percentage wasn't insignificant. To be sure, catering to low- and lower-income customers who get government aid is just fine. But to rail about socialism when the company you ran made a mint off government assistance, is, well, just a tad hypocritical.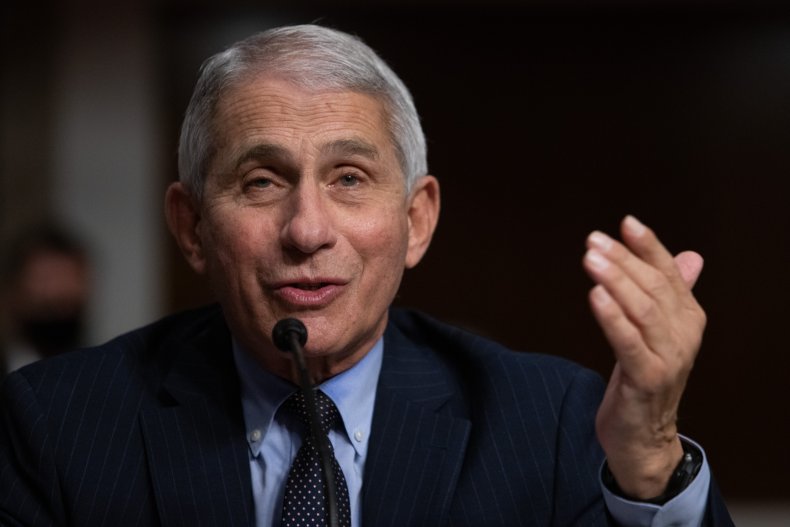 Should Your Boss Make You Get a COVID Shot? During a New York Times DealBook conference last week, Dr. Anthony Fauci was asked if companies should require employees to get the new COVIND vaccine before returning to work. He first pointed out that "when you try to force people to do something, they push back." But he added "it should at least be considered." Why? "If 50% of people don't take it, " he explained, "you have a significant" health problem. Fauci explained: next fall, the nation will "get to somewhat normal if you get a good rate of (vaccine) uptake." The percentage? At least 75 percent but "hopefully 80-to-85 percent" to "crush the outbreak." So far, that seems ambitious. Gallup released a poll last week showing that only 58 percent of those surveyed would take the new vaccine. But that's perhaps where large businesses come in. Walmart, for example, has 1.5 million employees in the U.S. and many stores have pharmacies, and even health clinics, that could dole out the vaccine. Whether executives want the headache of dealing with the "anti" crowd, is another matter. But it's something to consider. After all, many employers cover the cost of flu shots. Why not encourage or require COVID inoculations? "To say this is not a difficult task is ignoring reality," Fauci told Andrew Ross Sorkin of The New York Times. But, he pointed out, he treats folks at an NIH hospital and "if I don't get a flu vaccine I'm not allowed to see patients."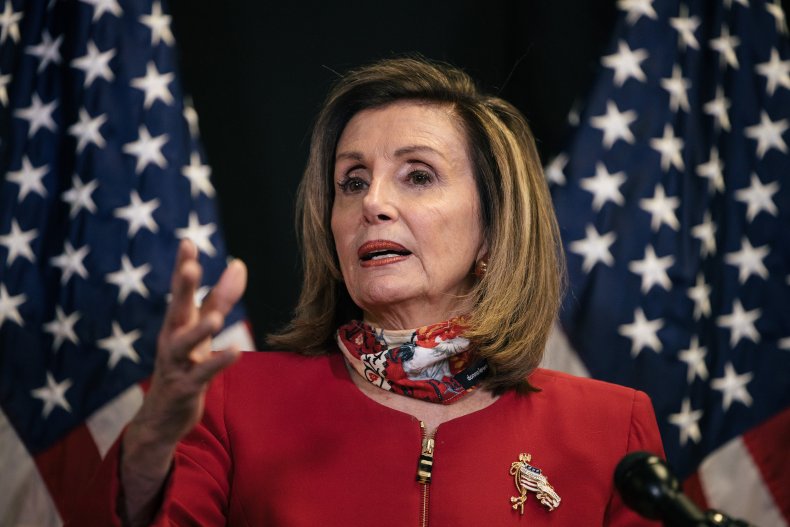 There They Go Again: The false equivalencies just keep on coming when it comes to a second COVID bailout bill. Last week, a Washington Post columnist took a swipe at House Speaker—and Fox evildoer—Nancy Pelosi for not doing what Republicans want her to do when it comes to a COVID-19 relief bill. And at The New York Times DealBook conference, JPMorgan Chase's Jamie Dimon piled on and railed against Congress for not getting a deal done. He recommended, in fact, "splitting the baby" over the dueling bailout proposals. Dimon is just the latest, on both sides, to blame, well, both sides. Instead, of course, placing the blame where it belongs: with folks like Senate Majority Leader Mitch McConnell. Given all that, let's go back and and review the events leading up to the current stalemate. Back in May, the Democrats passed a $3 trillion relief bill including money to extend Federal enhanced unemployment benefits—the ultra-successful weekly $600 bonus. The bill would have also provided aid to state and local governments, which are struggling to close COVID budget gaps. McConnell, dipping into his standard obstruct-any-democrat-plan playbook, wouldn't let the bill come up for a vote. Nor would he negotiate. McConnell then let the enhanced unemployment benefits run out in July—a nice, evil rich guy move. Next: negotiations continued between Pelosi and Treasury Secretary Steven Mnuchin. McConnell stood on the sidelines as hundreds of thousands of Americans filed unemployment claims. (Another 742,000 this week, by the way.) No matter, talks froze just before the November 3 election. This is where it stands: the Democrats are down to a $2.2 trillion plan; Mnuchin, $1.9 trillion. McConnell however, pushed a $500 billion bill, which got nowhere, partly because Republican lawmakers are all of a sudden wiggy about "deficits." So, back to Dimon. I'm not sure which baby should be spilt. The Pelosi/Mnuchin baby? The McConnell/Pelosi baby? The Mnuchin/McConnell baby? So confusing. Maybe Dimon should lobby McConnell, instead of blaming the good people on both sides. Better yet, instead of lecturing us all, perhaps Dimon should run for office and show everyone how it should be done.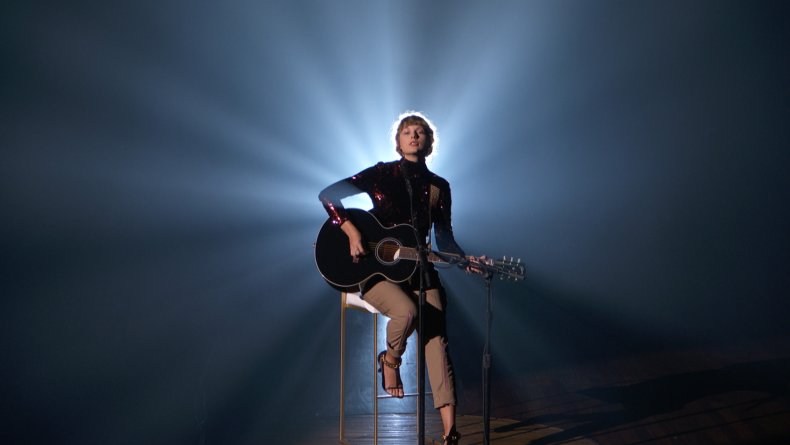 Loose Change: By the time you read this, President Biden may have named his Treasury Secretary. The frontrunners include Lael Brainard, a Fed Governor, and Roger Ferguson Jr., a former Fed Governor and vice chair and TIAA chief executive (He retired Tuesday...hmmm.) Another candidate: Janet Yellen, the former Fed chair. You read about Brainard here a few weeks ago...Quote of the Year: The the owner of Fantasy Island, the Philadelphia adult bookstore near Rudy Giuliani's voter fraud press conference, told Slate: "We have customers from both sides"...Swift Deal: Interesting to watch Taylor Swift's endless soap opera over her first six album master tapes. She's understandably upset she didn't get to buy the masters, which were recently sold to Shamrock Capital, a private equity firm, for $300 million. In the age of streaming, that's where the money is. The problem is almost all recording artists, when they are starting out, give it up ownership of the masters. Not sure what her real beef is, but she'll likely re-record some of the old hits and get something back that way. But as a friend observed: "The labels are sharks," but Swift's "martyr vibe" is a crock. In any case, here's a Swift song with a message. I think she owns the master... Friend plug #1: James Ledbetter, former editor of Inc. magazine, has launched a financial technology newsletter called, appropriately enough, James Ledbetter's FIN. Check it out...Friend plug #2: Wondering what's driving the S&P 500 stock index? Says Allan Sloan in his latest Washington Post column: "The Big Six, as I call them — Apple, Amazon, Microsoft, Facebook and the two share classes of Google owner Alphabet — accounted for almost three quarters of the S&P's return for the year." Yikes...On the Street Jukebox: It's Bootsy Collins week, my friends. No reason other than he has some new, great music out. Watch and listen to "The Power of One" with George Benson, and with David Sanborn back in the day...and way back in the day with the hardest working man in show business, James Brown. Bootsy is the tall guy, just to right of the drummer...thanks for reading and see you all next week.