Sociologist Explains Why So Many DV Survivors Are Discrediting Amber Heard
Amber Heard's reputation has suffered greatly during her ongoing legal battle with ex-husband Johnny Depp, with her every move being scrutinized by millions.
The multimillion-dollar defamation suit has dominated conversations on social media for the past month, with Depp appearing to garner greater sympathy than Heard, even though both parties have made serious allegations of abuse against the other.
Depp has sued Heard for $50 million over a 2018 op-ed she wrote for The Washington Post, in which she said she was a domestic abuse survivor. While Heard, who is countersuing for $100 million, did not name Depp in the article, his lawyers have argued that it was obvious she was referring to the actor.
A sociologist has delved into the reaction towards Heard from many domestic abuse survivors, and why so many have said they do not believe Heard.
"If you're following the Depp trial, you have probably seen a lot of women saying some version of, 'I'm a survivor. And as a real survivor, I can tell you that you shouldn't believe Amber Heard.' Why is this happening?" Dr. Nicole Bedera, a sociologist who studies sexual violence, began in a lengthy Twitter thread this week.
"First, it's worth noting that survivors are a heterogeneous group," Bedera wrote. "Perpetrators do not pick victims based on their political beliefs and experiencing violence is not always a radicalizing event for women."
A look at social media conversations about Heard and her accusations against Depp backs up Bedera's statement, as a number of individuals have said they are domestic abuse survivors, and they do not believe the actress' allegations.
"Amber Heard has lied under oath in VA for several days. She made a mockery of #DV victims and survivors. Turd DOES NOT speak for me, women, BPD, HPD, survivors in ANY capacity. She belong in jail #AmberHeardDeservesPrison #JusticeForJohnnyDepp," reads one tweet with more than 2,000 likes.
While another added: "I have been incredibly triggered watching Amber Heard speaking over the past two days. As a DV survivor I expected it, but not in this way. It's just confusing, it doesn't feel right. She is telling a story, abuse isn't a story. It's a list of traumas."
Another person posted: "As a female DV survivor, I tend to believe women when they say they are survivors. After watching the Depp V Heard trial for myself and not going by the media, #IBelieveJohnnyDepp."
Moreover, Heard's allegations have been widely mocked online, with many people taking to TikTok to lambast her testimony.
Bedera said she conducted her dissertation work in a conservative state and there were many conservative victims who insisted that she should believe them but not other women.
"These women are particularly likely to express anger at other women who speak out because they are "ruining *my* credibility,'" she said on Twitter. "Survivors who hold these ideologies are particularly likely to be elevated by groups like Men's Rights Activists. They see sexist women as legitimizing their movement as 'not about gender' and 'not about hate.'"
She also addressed another issue, saying that "survivors are experts in *their* experience, but not necessarily *all* experiences of gender-based violence. And some will begin to rank other survivors' stories based on how similar they are to their own."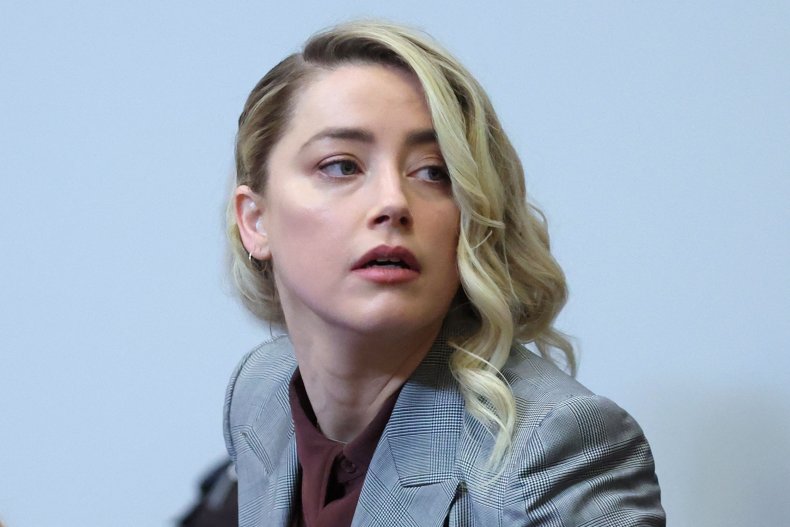 "It can be scary--and for victims, re-traumatizing--for women to empathize with an abuse survivor," Bedera added. "If violence really *is* everywhere and if it *feels* like it can happen to anyone, then a lot of women will start to worry that they will be next."
Ultimately, Bedera said she is not surprised that a number of women are defending Depp.
"So is it surprising that a lot of women are coming to Depp's defense? Not at all. It's completely consistent with the academic literature on how (many) women respond to disclosures of sexual violence--especially when they have some relationship to a perpetrator," she said.
Newsweek has reached out to Bedera for further comment.