When Was the Last Total Solar Eclipse And When Will the Next One Come?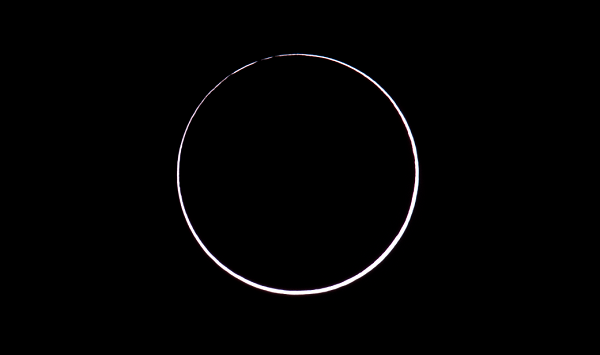 Residents in just 10 states—and the many travelers making the trip for the rare chance to view a rare phenomenon—will see the upcoming total solar eclipse in its full totality. But in the years to come, other areas across the country will be blacked out by this celestial alignment.
Oregon, Idaho, Wyoming, Nebraska, Missouri, Illinois, Kentucky, Tennessee, North Carolina and South Carolina are in the direct path of the sky event on Monday, August 21, during which the moon will pass over the sun and eventually block its light, bringing complete darkness to the sky for about two and a half minutes.
Only people living in a narrow stripe across the country will witness the full event with their own eyes—with the help of solar eclipse glasses, of course. However, future total solar eclipses will span a different path of totality.
The next total solar eclipse will take place on April 8, 2024, and will cross through 13 states (Texas, Oklahoma, Arkansas, Missouri, Illinois, Kentucky, Indiana, Ohio, Pennsylvania, New York, Vermont, New Hampshire and Maine), according to EarthSky.org. Only folks in northern Alaska will see the total solar eclipse that follows, which will occur on March 20, 2033.
On August 12, 2045, people living in 13 states—California, Nevada, Utah, Colorado, Kansas, Oklahoma, Texas, Arkansas, Mississippi, Louisiana, Alabama, Georgia and Florida—will finally get their chance to view the total solar eclipse firsthand as it passes over the West Coast down to the southeast coast.
The last time a total solar eclipse took place, on February 26, 1979, its path clipped the northwestern region of the U.S., passing through Washington, Oregon, Idaho, Montana, North Dakota and the Canadian provinces of Saskatchewan, Manitoba, Ontario and Quebec, according to NASA.
Just a few years before the 1979 eclipse, sky watchers in Alaska and Maine witnessed a total solar eclipse on July 20, 1963. In 1954, viewers in the Midwest were saw an eclipse on June 30 as it passed through Nebraska, South Dakota, Iowa, Minnesota and Michigan.
Although many Americans won't have a front-row seat for the total solar eclipse happening Monday, they can still watch the event via live stream and television. Check out a list of services that will give sky watchers a glimpse of the eclipse here.