Who is Solomon Hughes? 'Winning Time' Actor Playing Kareem Abdul-Jabbar
Solomon Hughes, Ph.D., thinks he's been on a "psychedelic journey" on his way to becoming one of the stars of the new HBO show Winning Time.
Despite not having any previous acting experience, Hughes was selected to play the Lakers legend Kareem Abdul-Jabbar. He joins fellow newcomer Quincy Isaiah, who plays Magic Johnson, and DeVaughn Nixon, who plays his own real life dad Norm Nixon.
Winning Time tells the story of the LA Lakers franchise from the moment Jerry Buss (John C. Reilly) bought the team and rejuvenated the NBA. Produced by Adam McKay, and created by Max Borenstein and Jim Hecht, the HBO show also stars Sally Field, Adrien Brody and Jason Clarke, to name just a few.
But with a convincing portrayal of Abdul-Jabbar despite having no acting experience, it's Hughes who is catching many viewers' eyes.
Who Is Solomon Hughes?
Hughes, 43, has one of the most unique origin stories among the large cast of Winning Time: The Rise of the Lakers Dynasty. At 6'11", Hughes can convincingly play the 7'2" Abdul-Jabbar onscreen, towering over the rest of his co-stars.
He also has some legitimate basketball pedigree, which became invaluable in Winning Time. He played for the Golden Bears at the University of California across the late '90s and early 2000s, and was even the team captain toward the end of his time on the team. A number of players from his team, (Geno Carlisle, Sean Lampley, Francisco Elson and Jamal Sampson) went on to play in the NBA.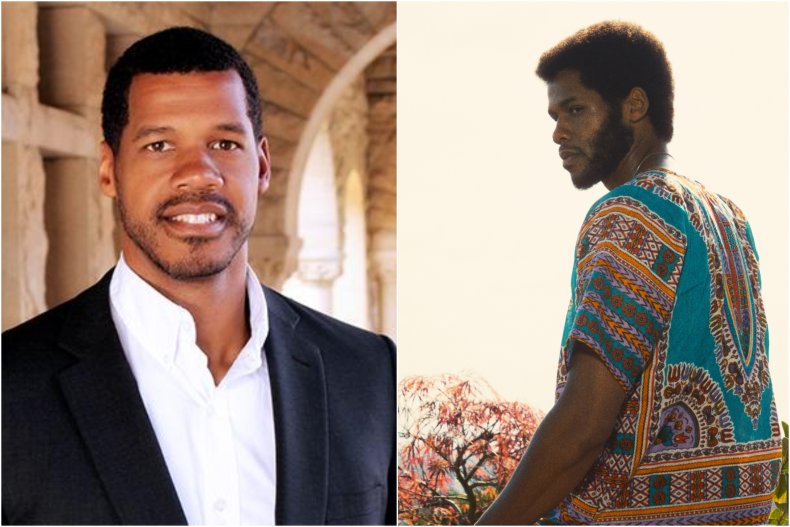 After a brief stint with the Harlem Globetrotters, Hughes instead focused on learning. He earned his Ph.D. in higher education from the University of Georgia in 2013 and went on to lecture at Stanford University's School of Higher Education.
"When I learned about the casting call, I was just excited to get an opportunity to audition," Hughes told Newsweek. Even after sending his tape in, he admits he and his wife didn't expect to travel to LA for an in-person audition. "I was through the roof. We were like 'this is a win, we get to audition, we get to meet Adam McKay'. So in the audition, I just poured it all out there."
The journey started back in 2019 when he was first cast, with the pandemic delaying the production of the rest of the series, and Hughes admits it's been a unique experience so far. "I feel like somebody slipped something in my drink back in 2019," he said. "And I'm on this like, psychedelic journey right now. But, oh my gosh, such an incredible, incredible experience."
Finding Solomon Hughes
The team behind Winning Time say the "casting Gods were looking down" on the project when they managed to cast Hughes and his co-star, fellow newcomer Quincy Isaiah.
Rodney Barnes, a writer on Winning Time, told Newsweek why Hughes' casting was a perfect fit. "To find a guy who is introspective, loves jazz, can play the game of basketball and is seven feet tall. And as an educator, that's Dr. Solomon Hughes."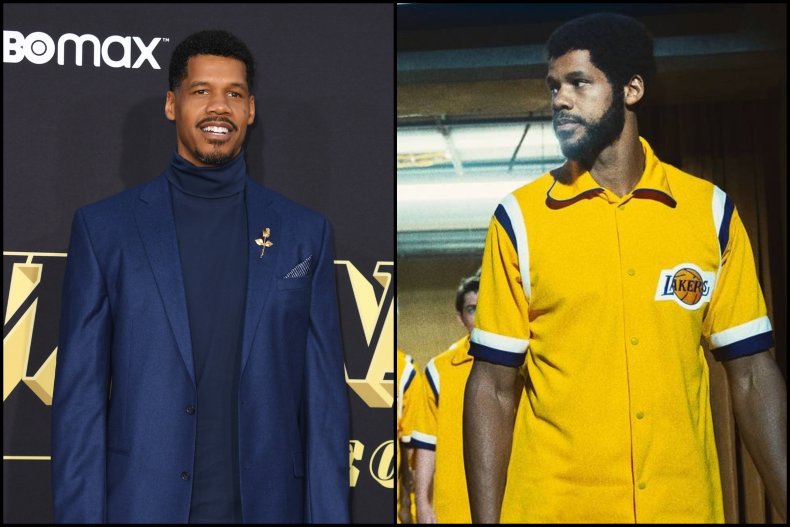 Co-creator Borenstein admits finding the man to play Abdul-Jabbar was perhaps their hardest task, but Hughes ticked all the boxes.
"For a long time, it didn't look like we were going to find someone who fit the bill in terms of how he looked and seemed," Borenstein told Newsweek. "That gravitas and intellectual weight that Kareem Abdul-Jabbar has is something that you can't act. You have to bring some element of your personality and they call us one day and they say, 'Well, there's a guy he's never acted before. But he has a doctorate in education policy, and he teaches at Stanford, and he played on the Cal Berkeley basketball team and he's almost seven foot tall' and we thought to ourselves 'are you kidding me?'."
Commenting on his likeness to Abdul-Jabbar, Borenstein says Hughes also put in the effort to up his acting game too.
"He's put in an incredible amount of work to learn how to be an actor, not just how to act, but how to stand on a set with the likes of John C. Reilly and Adrien Brody or Jason Segal and actually hold his own. It's extraordinary."
Episode 1 of Winning Time, "The Swan" is available to watch on HBO Max now. New episodes air on HBO every Sunday at 9 p.m. ET.