Somali Pirates 'Demand Ransom' for Hijacked Oil Tanker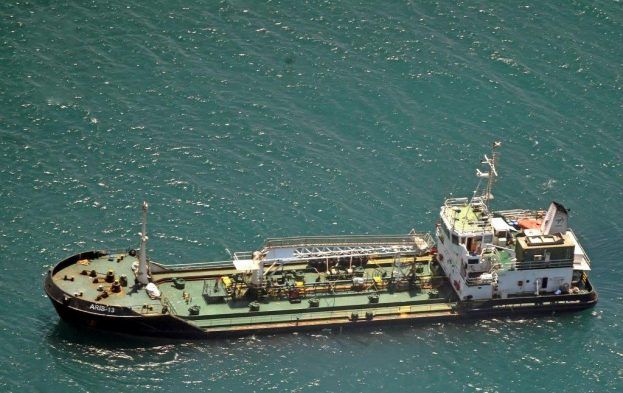 Armed Somali pirates are demanding an unspecified ransom for the release of an oil tanker seized off the coast of the Horn of Africa Monday, according to the European Union Naval Force (EU Navfor).
Suspected pirates hijacked the Aris 13 ship, a Comoros-flagged tanker, Monday. The ship's master issued a mayday alert, saying that the vessel was being followed by two skiffs, before the ship's communications were cut. After that, the ship was re-routed to Somalia's northern coast, off the semi-autonomous state of Puntland.
EU Navfor said in a statement late Tuesday that it had "received positive confirmation" from the ship's master that the vessel and its crew were being held captive. "The master confirmed that armed men were on board his ship and they were demanding a ransom for the ship's release," said the statement.
The incident was the first time Somali pirates have hijacked a commercial vessel since 2012. Piracy off the coast of Somalia was once a billion-dollar problem, but increased patrols by NATO navies and China, India and Iran in recent years resulted in a big drop in incidents.
A Somali pirate in touch with the armed men on board the vessel told the AP that the ransom amount had not yet been determined. The eight Sri Lankan sailors in the crew had mostly been locked in one room, the pirate, Bile Hussein, said. "Their main concern now is a possible rescue attempt, so that's why all communications were cut off in the afternoon," said Hussein.
A local elder in Puntland, Salad Nur, told the AP that the ship was now anchored off the town of Alula.
A statement from the Sri Lankan foreign ministry clarified that the ship was not under a Sri Lankan flag, as originally reported, but said that it was in touch with the shipping agents and Sri Lankan missions overseas "to ascertain further information on the matter in order to ensure the safety and welfare of the Sri Lankan crew."
Different records show that the ship is owned by one of two companies based in the United Arab Emirates. Neither of the companies commented when requested by the AP.