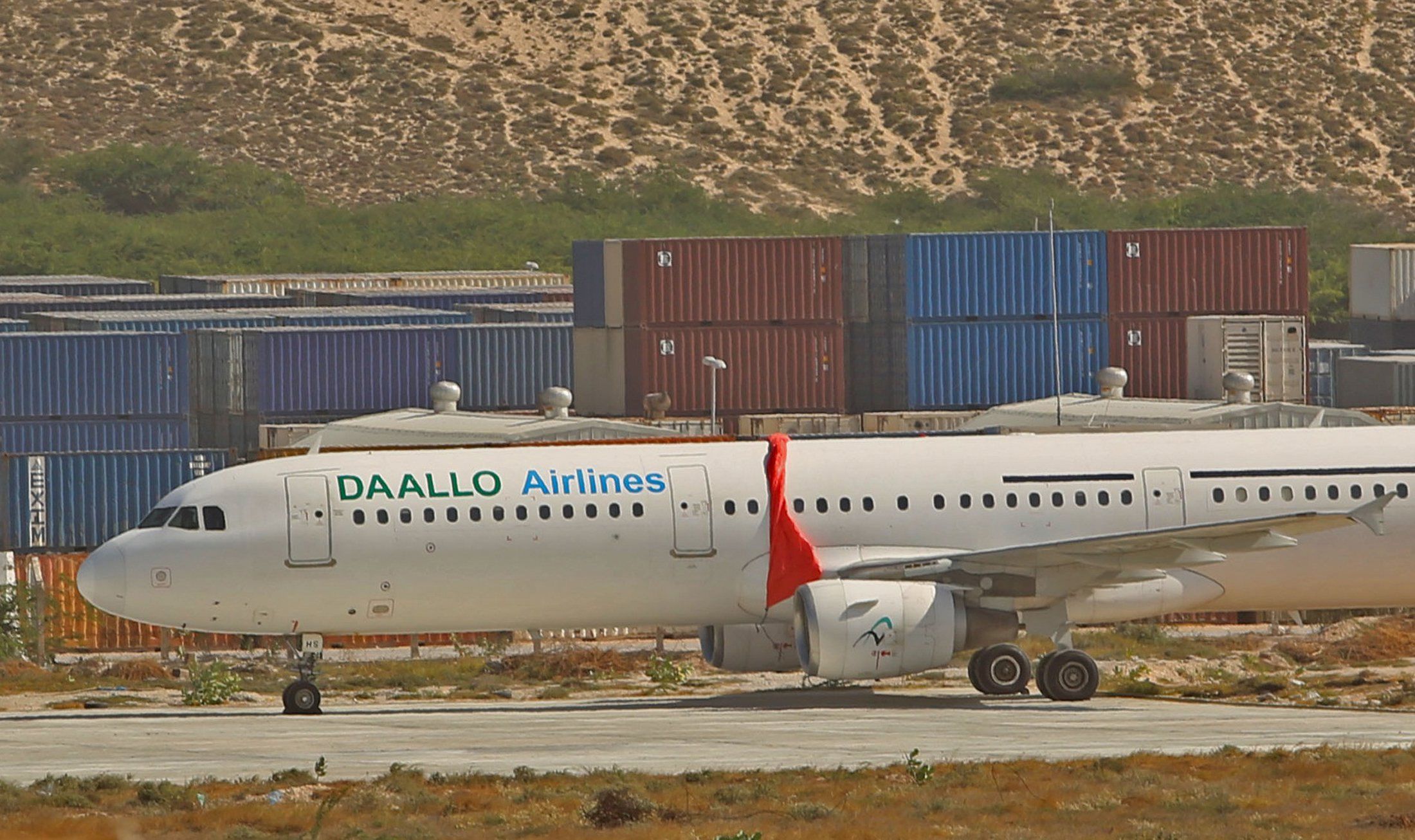 The man found dead in a town outside of Mogadishu after reportedly being sucked out of a gaping hole in a Somali plane was a suspected suicide bomber, The Wall Street Journal reported on Thursday.
An explosion on the Daallo Airlines plane on Tuesday afternoon ripped a hole the size of an airplane door on the right side of the passenger jet, injuring two passengers and causing the man to be sucked out of the plane's fuselage. A Western diplomat who has been briefed on the investigation into the explosion said the suspect was able to bypass security by using a wheelchair to board the aircraft. Once the man detonated his device around 12,000 feet in the air about 15 minutes after takeoff, according to the airline, he fell out of the plane. His body was discovered near Balad, a town 20 miles from the capital of Mogadishu.
Daallo Airlines confirmed on Tuesday that one passenger was missing.
A video taken inside the plane on Tuesday shows the large hole and dozens of passengers using the plane's oxygen masks. After the plane made an emergency landing, some of the 74 passengers and crew on board gathered to inspect the hole.
There is still no official confirmation that the hole was caused by a bomb, although an investigation into the incident tested positive for explosive residue. If it was a bomb, no group has taken responsibility for the attack. Al-Shabab is based in Somalia. The militant group has carried out a number of deadly attacks over the past several years.