Why Somalia Wants to Print Its Own Banknotes Again After 26 Years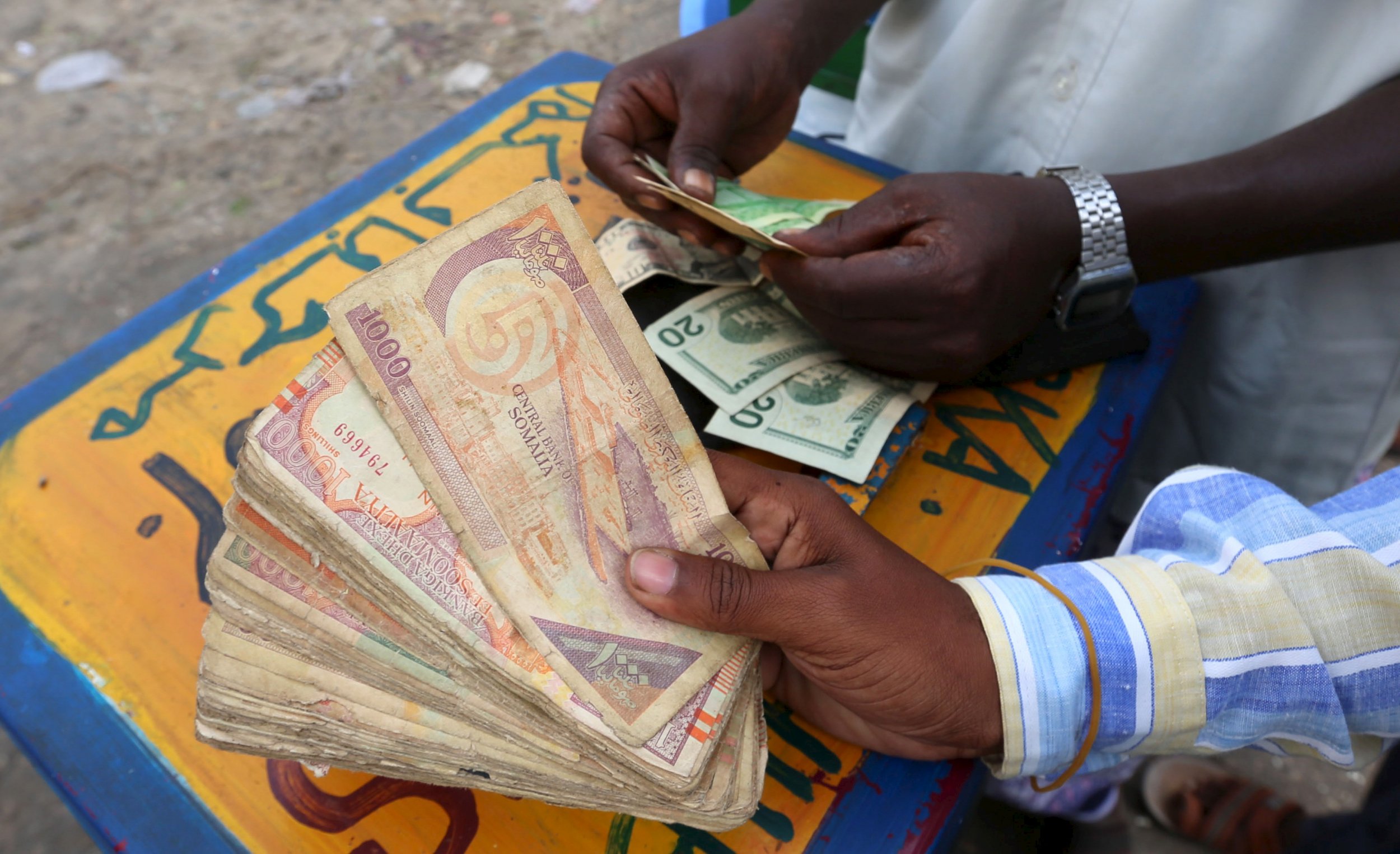 Somalia is planning to print its first official banknotes for the first time in a quarter-century.
Since civil war broke out in the country in 1991, Somalia has not printed any official currency. Resourceful Somalis have turned to mobile money and foreign currencies, particularly the U.S. dollar, to fill the shortage, but counterfeit Somali shilling notes have also multiplied.
But with lawmakers peacefully electing a new president, Mohamed Abdullahi Mohamed, in February, change is in the air in Somalia. Newsweek explains the current currency situation and the hurdles to be overcome for Somalia to rebuild its economy.
What happened to Somalia's currency?
Following the 1991 overthrow of former Somali ruler Mohamed Siad Barre and the outbreak of war between rival clans, many of Somalia's state institutions ceased functioning. This continued throughout the early 2000s, as an Islamist insurgency by the militant group al-Shabab further destabilized the fragile state. Affected institutions included the Central Bank of Somalia, which was only reopened in 2009 and still lacks control over the country's monetary policy.
Prior to the conflict, the official currency of Somalia was the Somali shilling. In the ensuing years, many variant currencies were introduced by rival powers—such as the Somaliland shilling, which is still the national currency of the self-declared republic of Somaliland, but is unrecognized by the international community—and the counterfeiting of Somali currency skyrocketed. The representative of the International Monetary Fund (IMF) in Somalia, Samba Thiam, recently told Bloomberg that about 98 percent of the currency in circulation in Somalia is fake, with the remaining 2 percent being tattered Somali shillings printed in or prior to 1991.
How have people been spending money in the past 25 years?
In the absence of a trustworthy national currency, U.S. dollars have become the primary banknotes in circulation in Somalia. According to the Central Bank of Somalia, most medium and large-scale transactions are undertaken in U.S. dollars, but the Somali shilling remains useful for small-value transactions.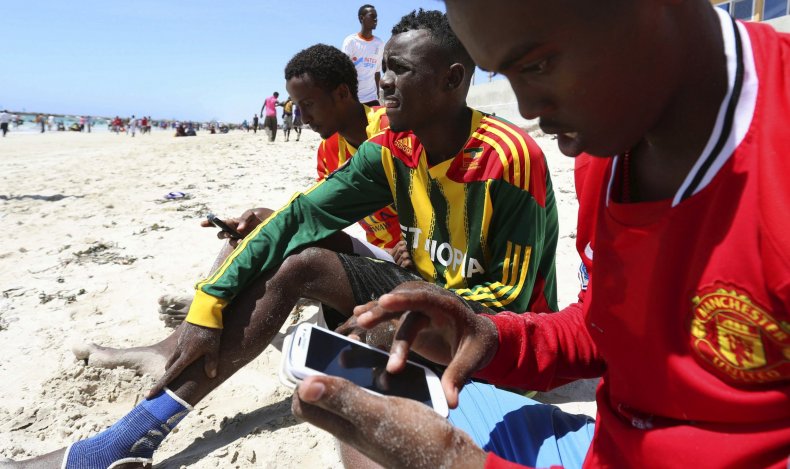 Somalia has also become a pioneer in mobile money transactions (done in U.S. dollars), which have proved a convenient alternative to carrying around wheelbarrows full of near-worthless notes. In 2014, 37 percent of the population had mobile money accounts, compared to just 8 percent with bank accounts at traditional financial institutions, according to the World Bank.
Why does Somalia want to introduce a new currency?
A national currency is a necessary precursor to a functioning monetary system. "We are putting the building blocks of addressing distortions in the economy, including more robust monetary policy and exchange rate policy," the IMF's mission chief for Somalia, Mohamad Elhage, told the Financial Times. "For that, you need to be able to issue your national currency."
Around 60 percent of Somalia's population live in rural areas with poor access to U.S. dollars or mobile money. This means that Somalia urgently needs to print its own national currency to serve the entire population, the central bank's governor Bashir Issa Ali told Voice of America (VOA) in February.
How's it going to do it?
Only the 1,000 shilling note—worth around $0.05—will be reintroduced in the first phase of the plan, since other notes have fallen out of circulation, according to the IMF mission chief Elhage. Several issues have yet to be figured out: these include the rate of exchange between fake Somali shillings and the new official notes, and also how the new currency will affect imports and exports. Of particular interest will be the remittance economy: Somalis in the diaspora sent back around $1.4 billion in 2015, constituting 23 percent of national GDP, according to the World Bank.
The central bank governor Ali told VOA that the government needed to raise $60 million to fund the printing program, but that he expected much of that to come from a donors' conference scheduled to be held in London in May. Ali said that he expected new banknotes to come into circulation in 2017, in what would be a milestone in Somalia's recovery from decades of conflict and characterization as a failed state. But with a devastating drought wiping out livestock—one of Somalia's biggest exports—economic challenges are likely to remain.